Thursday, August 25th, 2011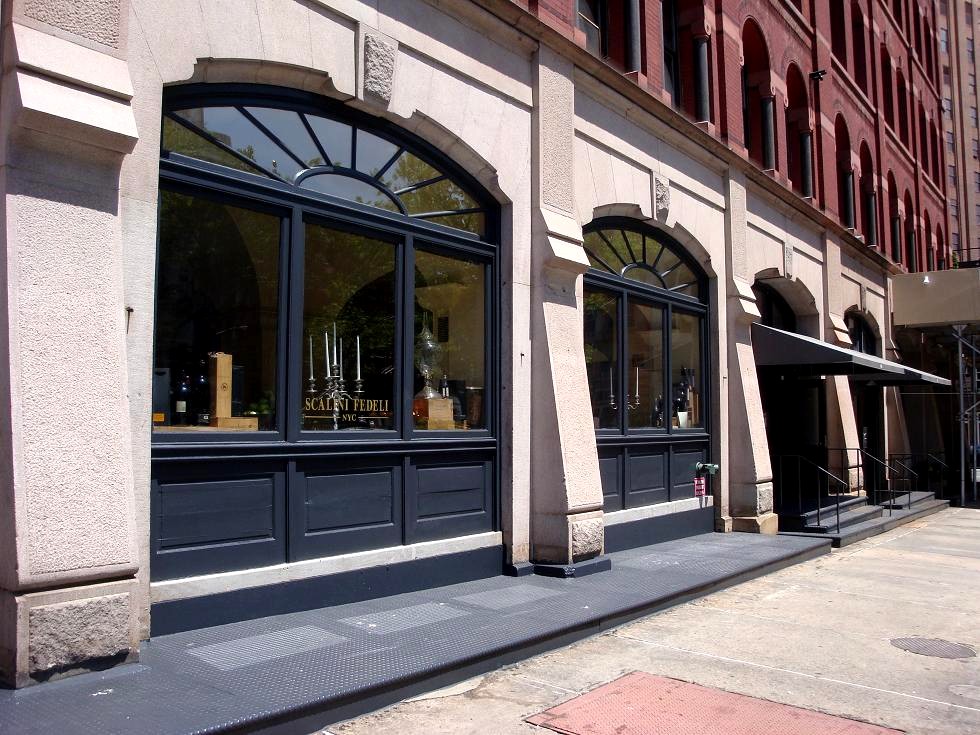 Scalini Fedeli is such a high end Italian, it could be the Silvio Berlusconi of restaurants. As I walk in, I imagine Wall St bankers taking their prey to be softened up with an expensive Chianti before mugging them for an eye-watering commission.
I reckon the waiting staff are in on the act.  They look impressively like Spatz Domino's henchmen. I wouldn't dare send anything back. Having said that, ruthlessly efficient and courteous. One of the themes of NYC service that has changed since my last visit 18 months ago (and one small part of me regrets this) is the tolerance, politeness, and friendliness you can nowadays expect even in the diners and delis.  Is there an economic down cycle or something?