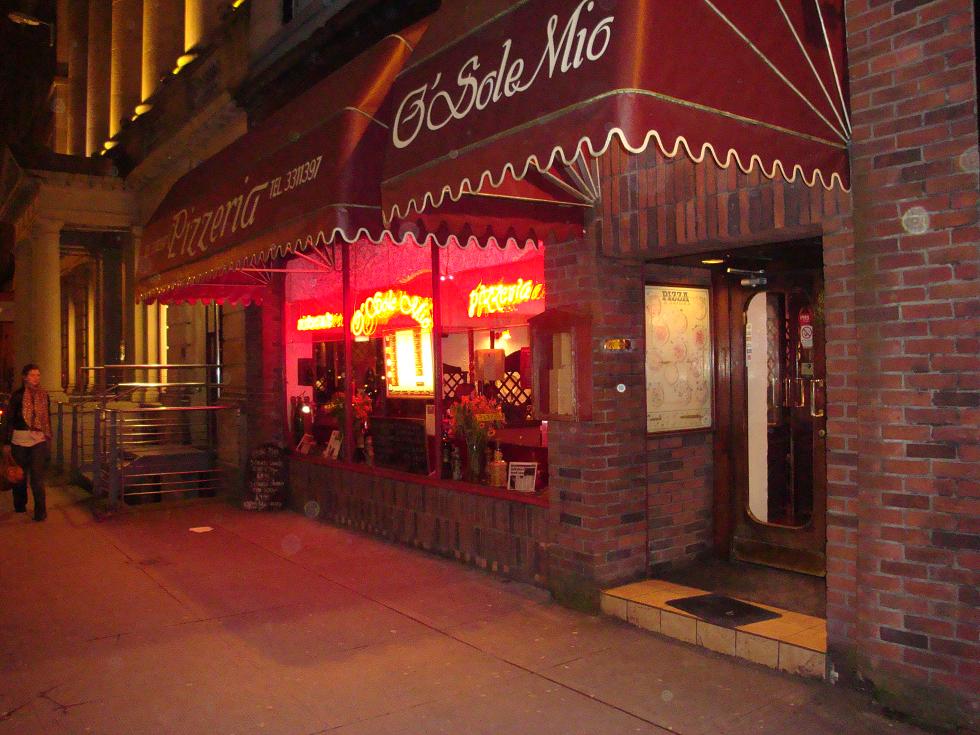 I wonder what went through Claudio's mind when I asked how warm the wine was.  I reached out my hand to touch the bottle.  Claudio winced.  Another stupid and ignorant Englishman?  Even worse than an ignorant Scotsman.  I grinned.  The bottle was cool.  Claudio nodded approvingly.  He had served the Primitivo Da Castello di Puglia at the recommended 16-18 degrees.  Probably even cooler actually, which suited the wine rather well.  Sweet flavours of cherries, cherry lips and bubble gum collided with the not unexpected tannic youth of the Italian stallion.
Regular readers know that one of my bugbears is a bottle of red served straight from the wine oven (or white from the blast freezer).  Many wines now show a recommended serving temperature on the label and I have never seen any recommendation above 18 degrees C.  It takes my fridge about half an hour to get a room temperature wine down to 18.  So I award my first Wine At Right Temperature (WART) award to O' Sole Mio, Glasgow and congratulations to Claudio Nardoni.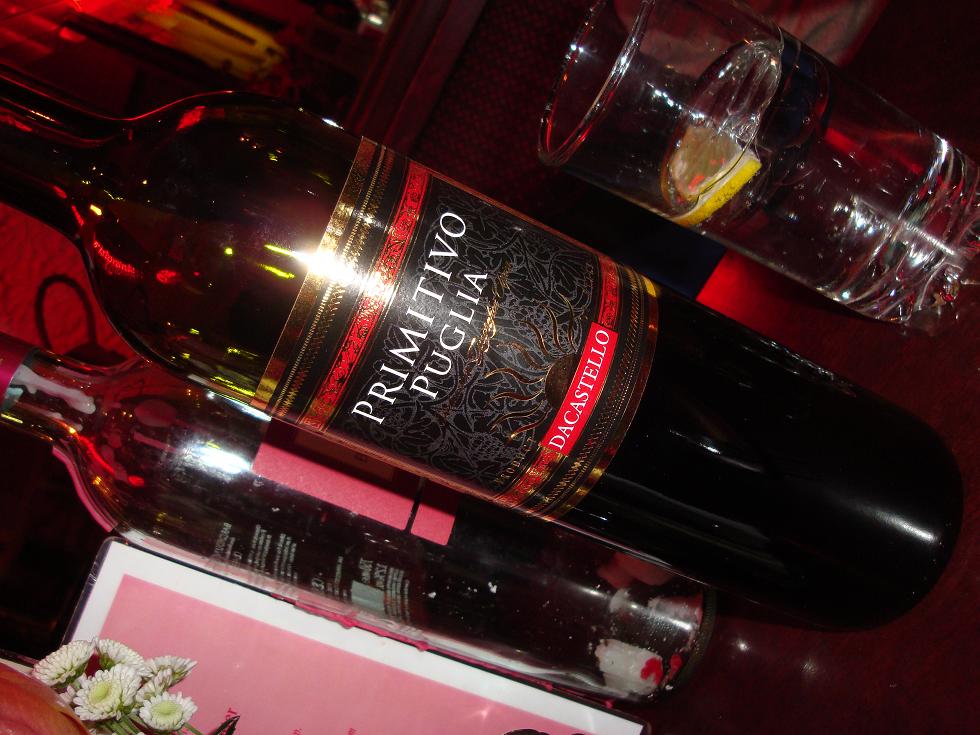 The food was pretty good too.  Zucchini fritti made an interesting starter although the batter reminded me of Findus Crispy Pancakes – not particularly rustic.  The Tagliatelle Carbonara was perfect.  Creamy, rich and with unctuous shreds of crispy bacon.
The Macchiato was surprisingly bitter but this faded into the background as I sat in stunned silence enjoying the remnants of the wine (at right temperature).
The bill for two, at £60 (inc service), amounted to even less than the value of my remaining Royal Bank of Scotland shares.
I am not entirely sure that he has the apostrophe in the right place in his restaurant name but I applaud Claudio's wine serving policy.
O' Sole Mio Restaurant and Pizzeria
34/36 Bath Street, Glasgow G2 1HE
T: +44 (0)141 331 1397