Monday, June 29th, 2009
I have a lot of respect for Stuart Pearce.  I liked him as manager of Man City although clearly he was not experienced enough at the time.  For the last couple of years he has been preparing England Under 21s for the European Cup.  We were clearly the best side in the tournament with the possible exception of Germany, who gave us a 4-0 bloody nose in the final.
But for 3 key suspensions, England might well have put up a fight, but what do I know?  I don't have Sky Sports in the flat so I have had to suffer Wimbledon instead where sulky Scot/plucky Brit (depending if he loses/if he wins), Andy Murray, was on terrestrial TV playing in the latest night ever finish at Wimbledon (no football connection there – not any more anyway) against Stanislas Wawrinka, the more than plucky Swiss.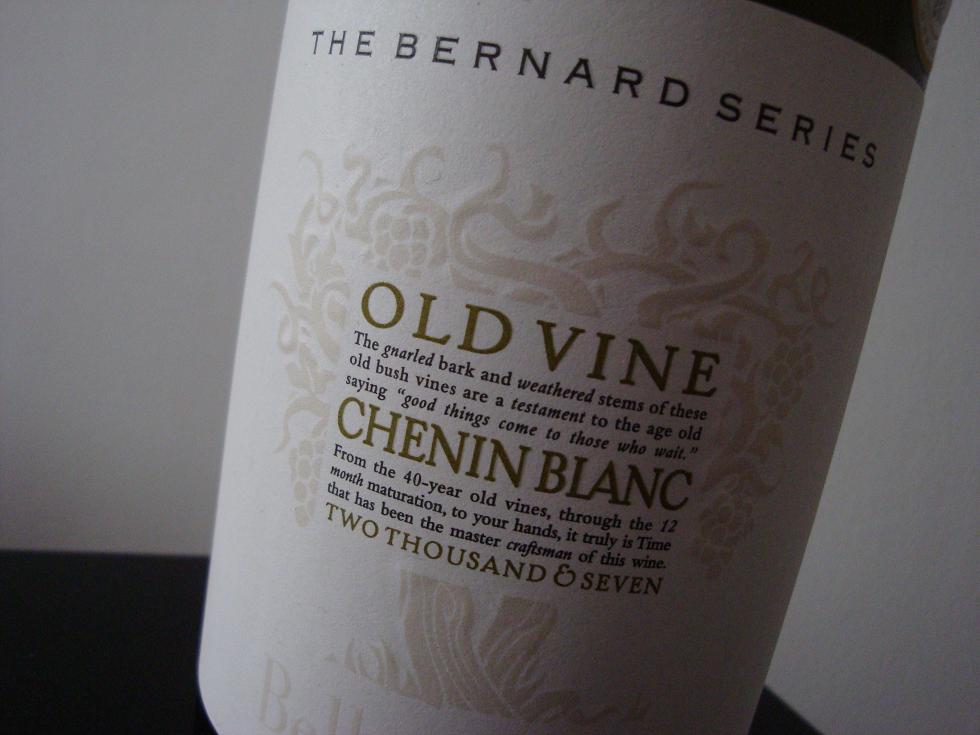 Bellingham "The Bernard Series" Old Vine Chenin Blanc 2007 is pretty plucky.  I thought Chenin Blanc tipped a wink to Blandshire, on average.  But this far from average example has more spunk than Murray, more intensity than Pearce and more grunt than Michelle Larcher de Brito.