Hotel restaurants always give me a slight sinking feeling. Reminders of 1980s boil in the bag meals; they always smell of stale cooking, probably because breakfast buffets are when they get 90% of their traffic.
The Hotel Russell probably counts early risers 99% of its clientele.  It's easier to get a table at The Ivy than a breakfast table here.  Dinner, however, was predictably quiet.  A few lonely foreign travellers and one table of two couples from Yorkshire who were asking for more gravy – gravy shortages are punishable by death north of Watford Gap.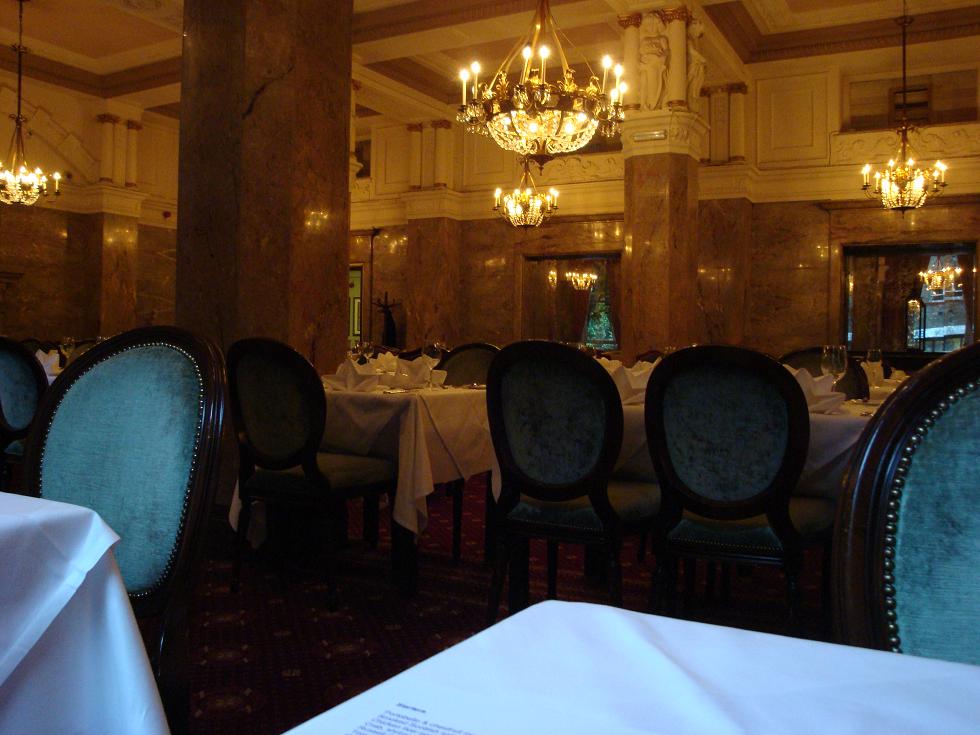 My goat's cheese starter could have done with some gravy to liven it up rather than the bland balsamic dressing coating the wilting rocket leaves.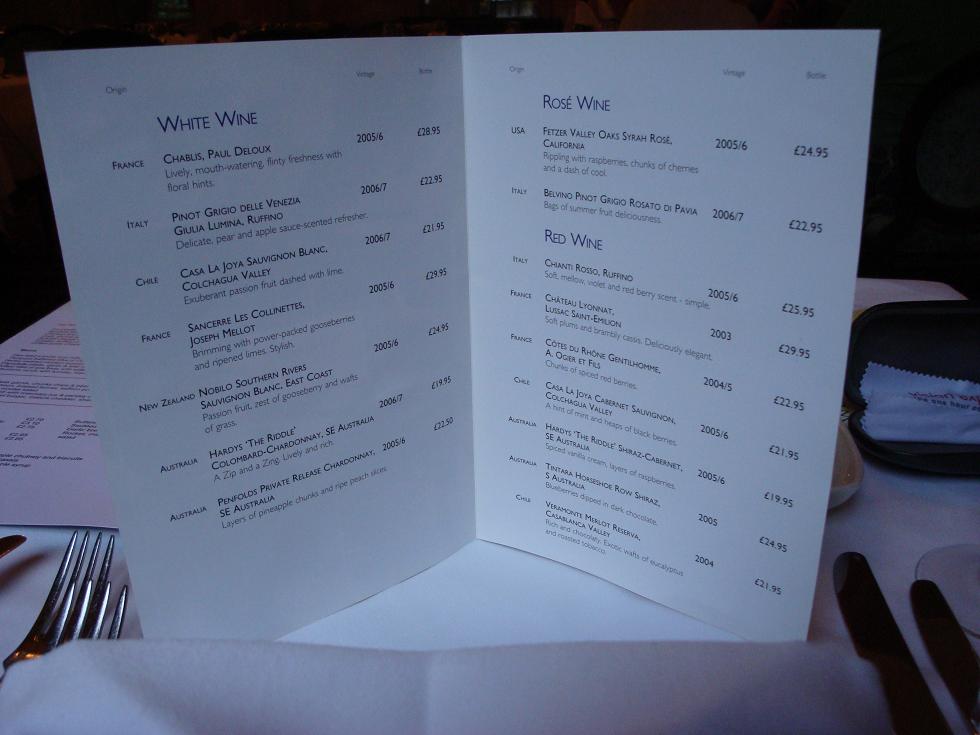 I chose a bottle of Chilean Merlot from a bland and slightly overpriced wine list. It was served straight from the wine oven but fortunately an ice bucket was no problem. I didn't even get a strange look. Veramonte 2007 Reserva Merlot from the Casablanca Valley tasted like a golf ball made of rubber bands wrapped round a glacé cherry with possibly a little fig added.  Quite pleasant but worth £21.95?  I found the 2007 at Drinks Direct for £7.29 which makes the mark-up 200% – in fairness, probably about normal for London.  It was listed on the wine list as a 2004, though, which probably indicates how long it has been since the list was refreshed!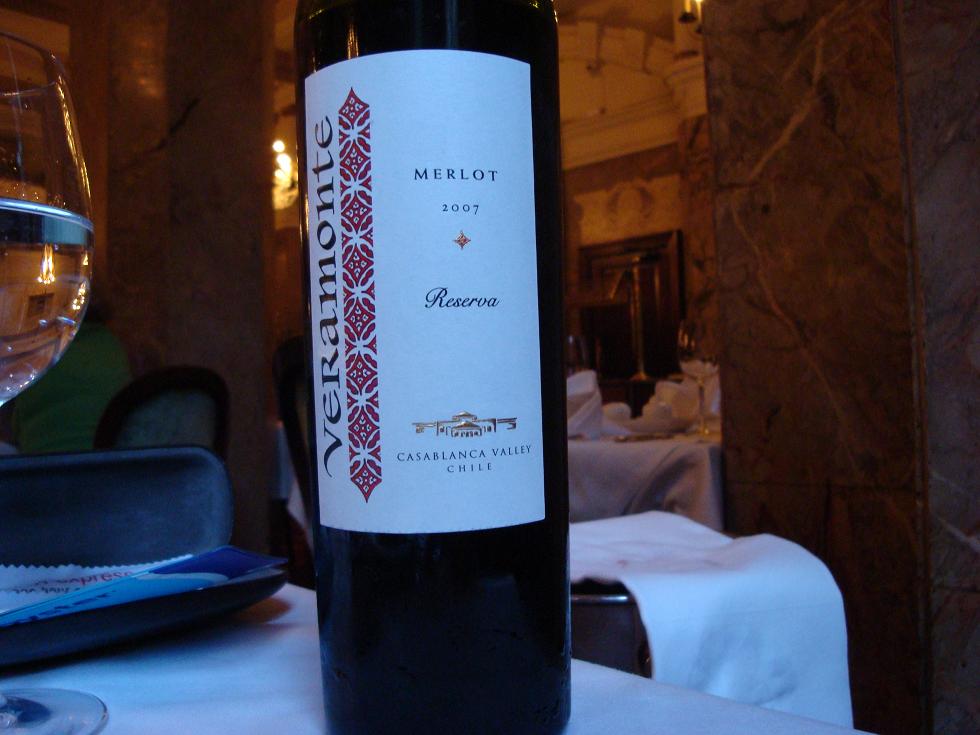 I was asked three times if I was ok to eat 'pink' lambs liver but still they didn't believe me. I am guessing the northern guys had the same dish and I almost asked for more brown stuff myself to wash away the detritus stuck to the roof of my mouth.
Risking cheese again for dessert, I ordered the assiete which turned out to be a very impressive plank of oak supporting mostly interesting cheeses with biscuits straight from a 1970s Jacob's family selection.  This was the star course with super fresh crisp celery, grapes and a lovely 'smashed' apple chutney.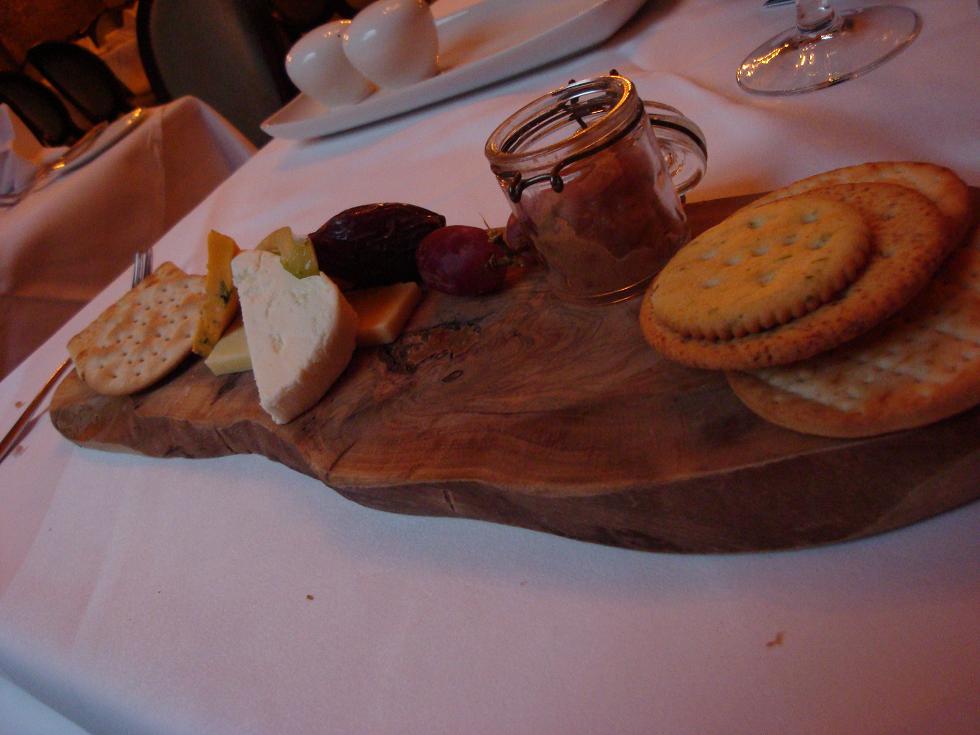 In summary – bland atmosphere, bland wine list and bland hotel food although very friendly staff.  However, despite my whinging I pretty much ate it all.
The Russell, designed by Charles Fitzroy Doll in the late 1900s, is a grand old dame of a hotel that has only recently received the courtesy of a little refurbishment.  But old and new don't always work.  Air conditioning plant sits uncomfortably amongst marble pillars.  Parking is only available for one horse and cart.  Single rooms are not even available at most modern hotels.  But modern hotels don't have the same charm, the same sense of history.  I can just imagine Queen Victoria sitting in this very seat……demanding more gravy for her lamb's liver.
Fitzroy Dolls, Hotel Russell, 1-8 Russell Square, London.
WC1B 5BE
T:Â  +44 (0)20 7837Â  6470
W:Â  www.principal-hayley.com/hotelrussell