Friday, September 13th, 2013
Grenache, Syrah, Mourvèdre. Classic French grapes. And an oenological warning of an eye-watering punch in the greenback gonads, delivered by a fancy named winemaker, and quadrupled after the addition of a central London restaurant markup using the name of some international chef.
So, what chance value? Supermarkets, perhaps?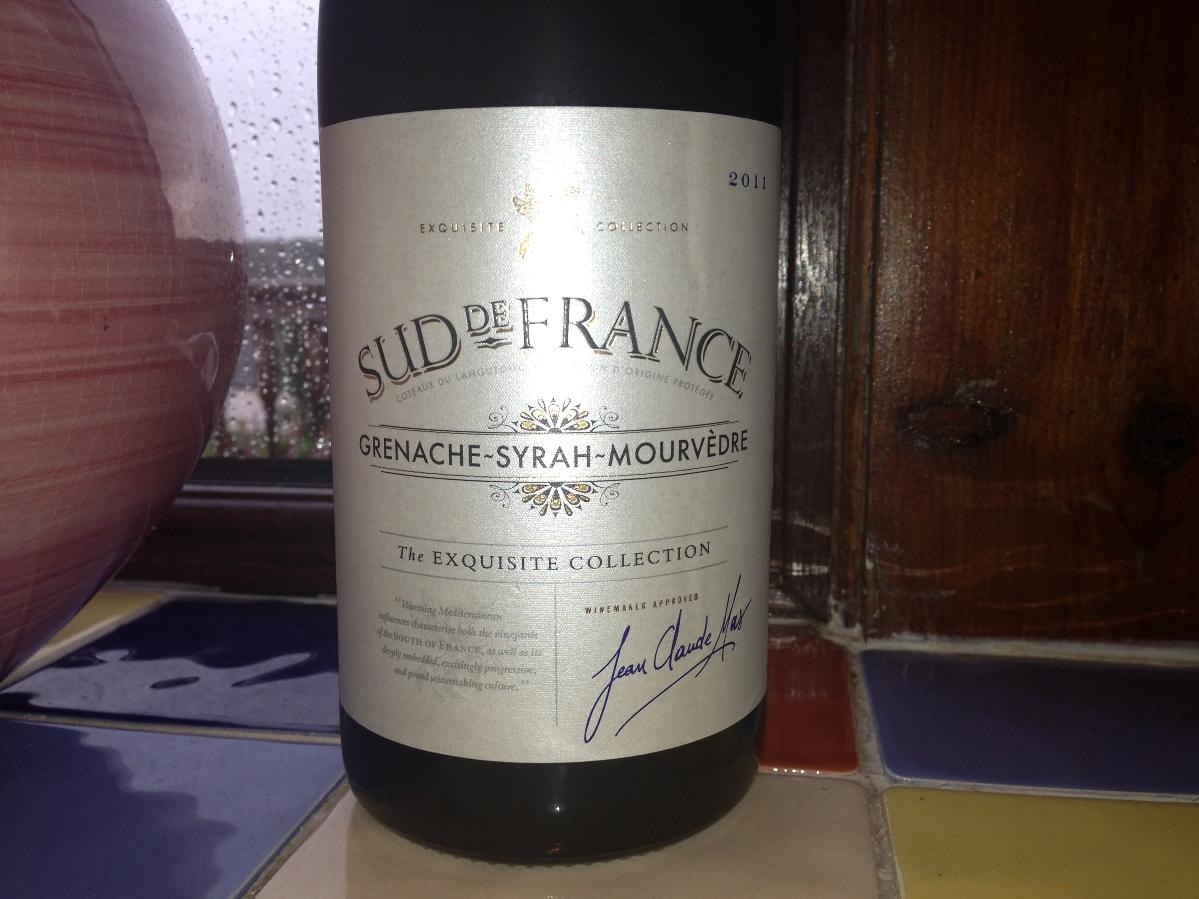 I've had warm experiences with Tesco and Asda and certain wines of theirs that seemed to open their legs way wider than their pecuniary groin muscles would permit. But Tesco and Asda are veritably upmarket compared to German imposters like Aldi. Surely no hopers?
Well, this one tastes tannic, rich, spicy and fruity like a Southern Rhone. Stewed apple and black currant. Tastes slightly green – I doubt it is full of stalks but you know what I mean. You can't really hand harvest grapes and sell a wine for £5.99, albeit on a "summer special". So if you want to drink Hermitage La Chapelle on your wedding anniversary, good luck to your wallet. If you want something cheap and cheerful for a Monday evening meal, Aldi is one of the growing number of UK supermarkets who can offer your bank manager redemption.
Drink cool. It gets a bit jammy once it's above 20°C. But do drink it.