Monday, March 30th, 2009
The primary responsibility of a wine producer is to make drinkable or, better still, remarkable wine.  It is a bit like a restaurant whose benchmark is firstly decent food, then cool atmosphere, warm ambience, decent price, and finally how good looking the waitresses are – oh and the quality and price of the wine list helps!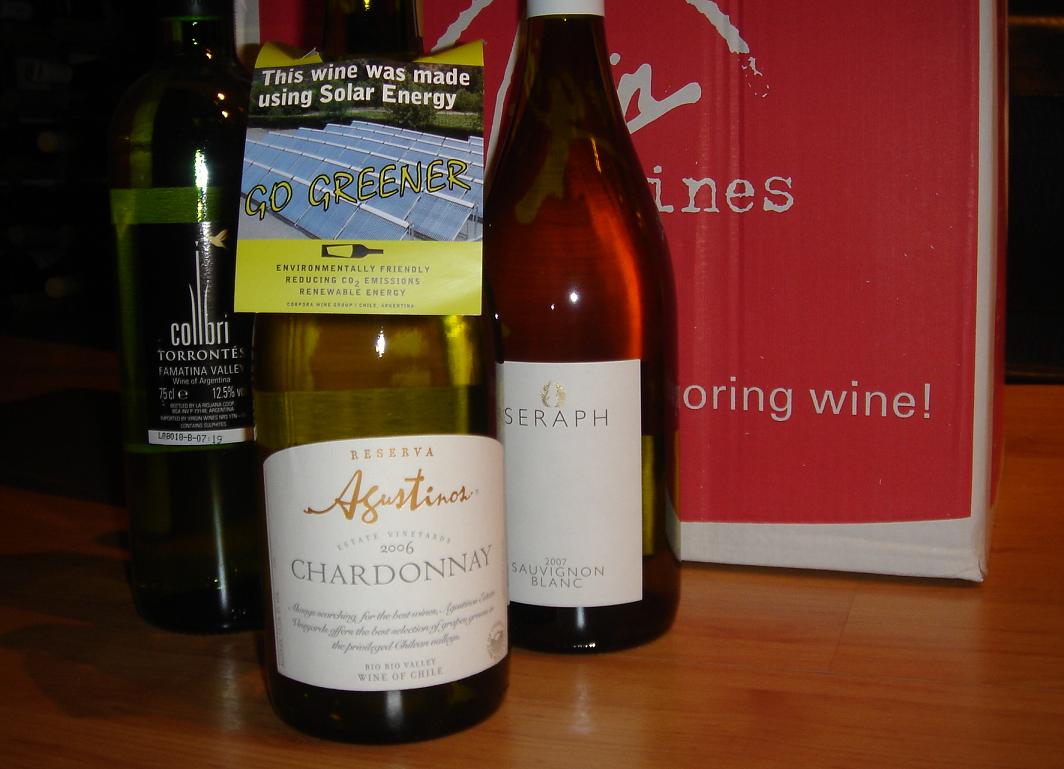 Fundamentally I care about our planet and I am very much in favour of reduced carbon emissions.  Irrespective of whether you believe the global warming doom mongerers, you would have to be a nincompoop of Victorian standards not to accept that pumping out all this shit into our precious H2O is simply a route to premature apocalypse.
However, is there really a need to shout so loud about your green credentials?  I expect as a matter of course that winemakers use ever more green and efficient production methods.  So I am always suspicious about any product that claims to be "greener" – it is the Toyota Prius effect applied to the wine industry.
This "green" one from Virgin at £8.99 wasn't undrinkable but it was unremarkable.