Sunday, March 8th, 2009
As taste sensations go, there is little to beat a hunk of well seasoned Argentinian beef, chargrilled and accompanied by a glass of decent Malbec.  Chewing on the salty, aged and bloody meat causes a tingling in your gums as if a bovine mouthwash.   This then undergoes some kind of chemical reaction with the deep, moody, spicy wine that leaves you digesting the meal for a whole week.  Sharp pangs – taste reminders – keep haunting you like salivating ghosts of taste past that make you press your teeth together in muscle memory.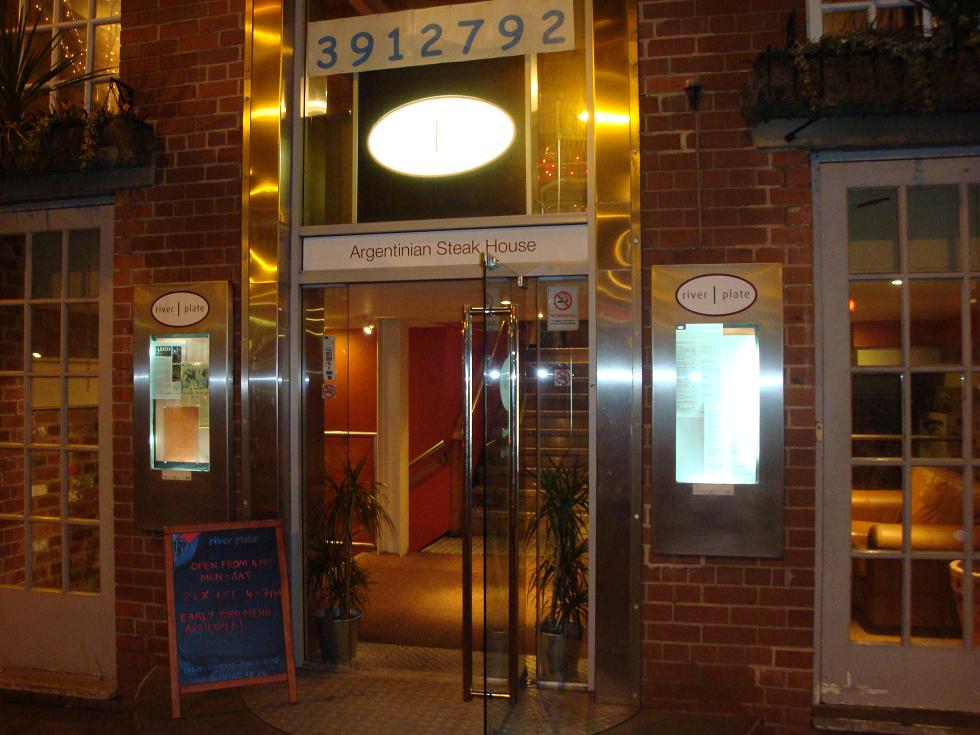 As Argentinian steakhouses go, The Gaucho Grill takes the biscuit.  Not only for great steaks with superb ghost potential, but also for awesome (by which I mean sky high) wine prices.  Markups of over 300% are commonplace.  That is four times the retail price and presumably they pay the importer much less!  Is there a venue which matches the steak quality and authenticity, but where the only fleecing is associated with an occasional lamb chop?
In Leeds, a place I dine all too rarely these days, River Plate has appeared on the site once known as the Calls Grill.  The menu looked pretty similar to Gaucho but, to be frank, the wine list looked cheap!