Thursday, August 30th, 2007
Anyone remember the "old" search engines before Google took over the world?  Open Text, Infoseek, Go, Webcrawler, Lycos, Yahoo, Ask Jeeves, Excite, Magellan, Alta Vista?  Well it seems that many of them live on!  One in particular seems to have inhabited the properties of a wine!  Alta Vista Grande Reserve 2004 Malbec "Terroir Selection" sounded more interesting than it was, though.  At > £10 per bottle, I would stick to the Susana Balbo for a pound or two more.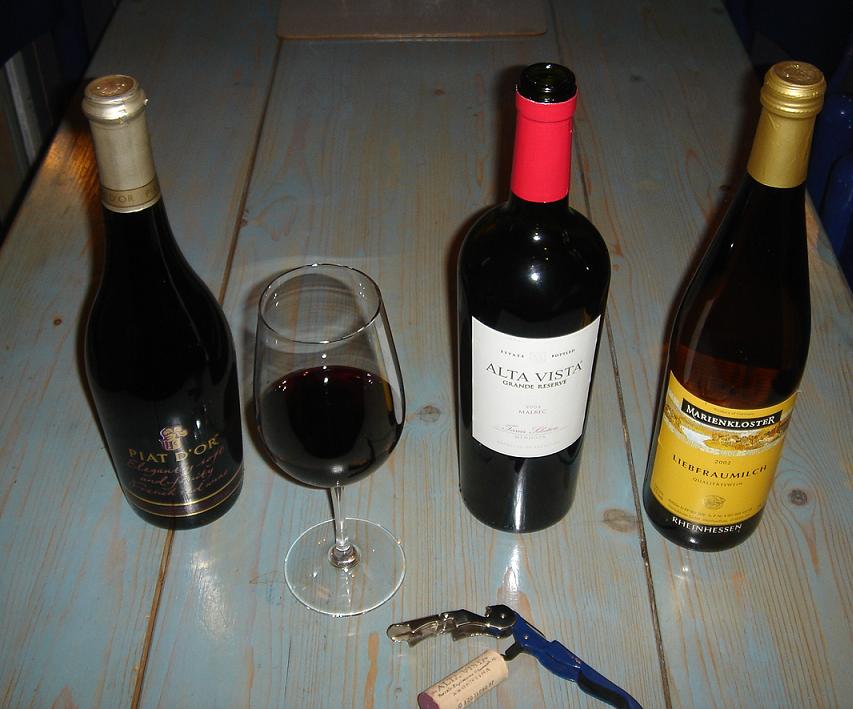 Usual Malbec flavours abound with bitter black cherries, vanilla, and spice (ginger?), dark chocolate and blackcurrant in this case.  A lot more complex and interesting than many Malbecs I have tasted but quite a bitter finish which put me off a bit.
Better with food than on its own, and it improved once opened a while.  I would give it a try with mature steak.  In the UK you can find it at the Wine Society.