More on Puerto Banús, and this was an afternoon sojourn to the Salduba Pub, right on the Port entrance.
The house wines we tried were a 2006 Rosé – BACH Vina Extrisima.  Quite pleasant if basic.  Timid flavours of strawberries and ice cream.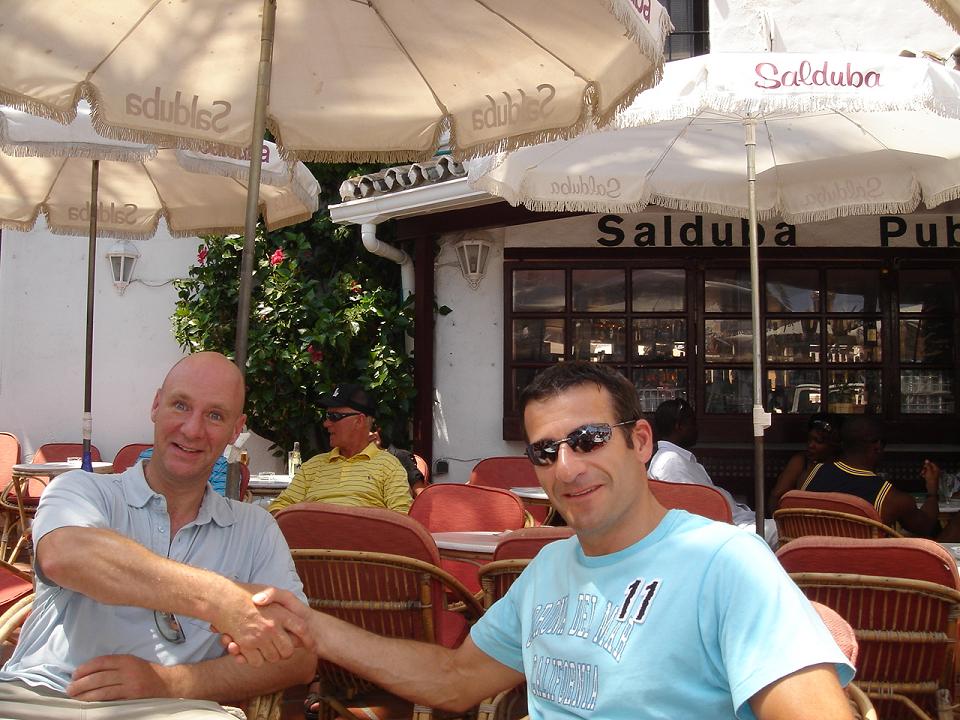 The next was a red wine:  BACH Crianza 2002.  Bloody awful. with strong flavours of napalm, vinegar and strawberries.
Both were house wines but the rest of the list was uninspirational.  Go to the Salduba by all means, but I'd stick to beer.
Salduba Pub, Muelle de la Ribera, 29660.  Puerto Banús (Málaga).  T: +34 952 811 092