Wednesday, February 17th, 2010
I could fall in love with Jane Hunter,
I have never met her, she might be a munter,
But if I could turn back the callous hands of time,
Her success, her money and wines would be mine.
After all, if her wines are a personification of her true self, then surely she must be gorgeous, tasty, exciting, full-bodied and just a little tarty (in a nice discreet way)?
But, probably, I would not ask her to hurry the wines to my cellar because, having tried her Sauvignon Blanc for the last few vintages, I think it tastes much better after a year or more of ageing.  I know this flouts convention, that NZ Sauvignon Blancs should be drunk within a year.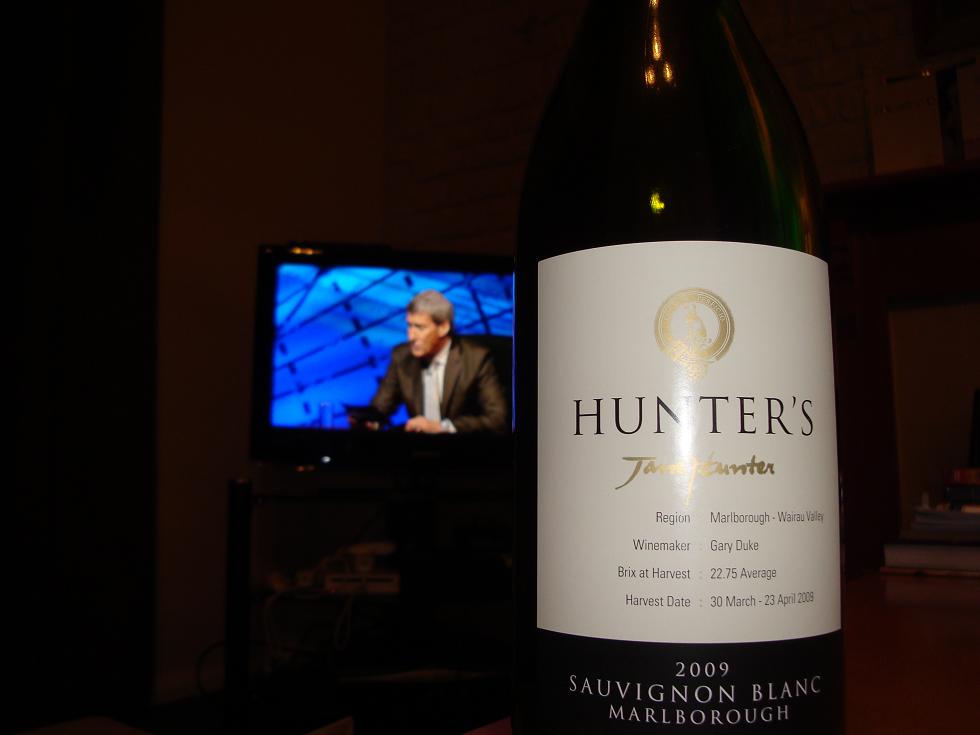 There is much competition amongst Kiwi winemakers these days.  Since the success of Cloudy Bay, ten thousand maniac (give or take a few thousand) imitators have gradually eroded the price of Marlborough gooseberry cat-pissers.  I got my 2009 Hunter's from the Wine Society (£10.50) at barely a gnat's fart more than the price of the 2006 (£9.95).
The 2009 is a bit two dimensional.  Gooseberry and sugar.  It is zingy but bland, if that is not too much of an oenological oxymoron.
Nonetheless, from previous experience, I suggest you buy a few bottles and lay them down for, oh I don't know, twelve to twenty four months and I am sure you will see massive improvement.