Sunday, September 27th, 2009
Lightly sparkling, fresh and with bright acidity, this is a veritable Bellini in a bottle even without the peach!
I first tasted this at a Wine Society tasting in sunny (ok it was a few weeks ago!) Manchester. I immediately placed a bulk order for, erm, quarter of a case.  As the dregs of the third bottle slip smoothly down my throat like a porn star's underwear down her ample thighs, I now regret my meanness…..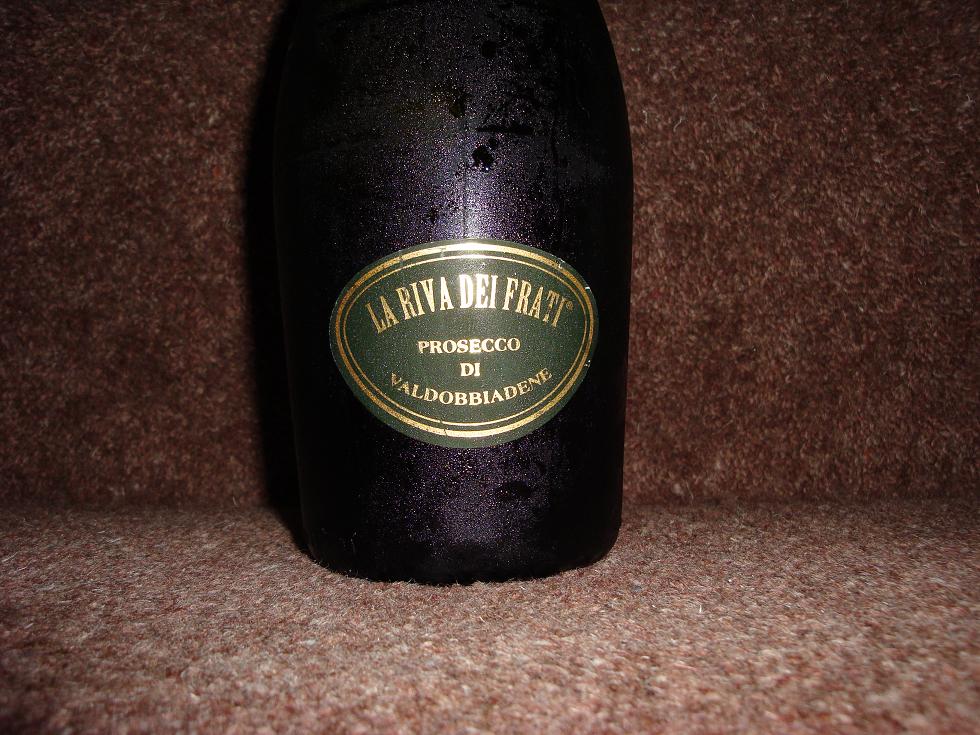 La Riva dei Frati Prosecco di Valdobbiadene came from the Wine Society at £8.95.