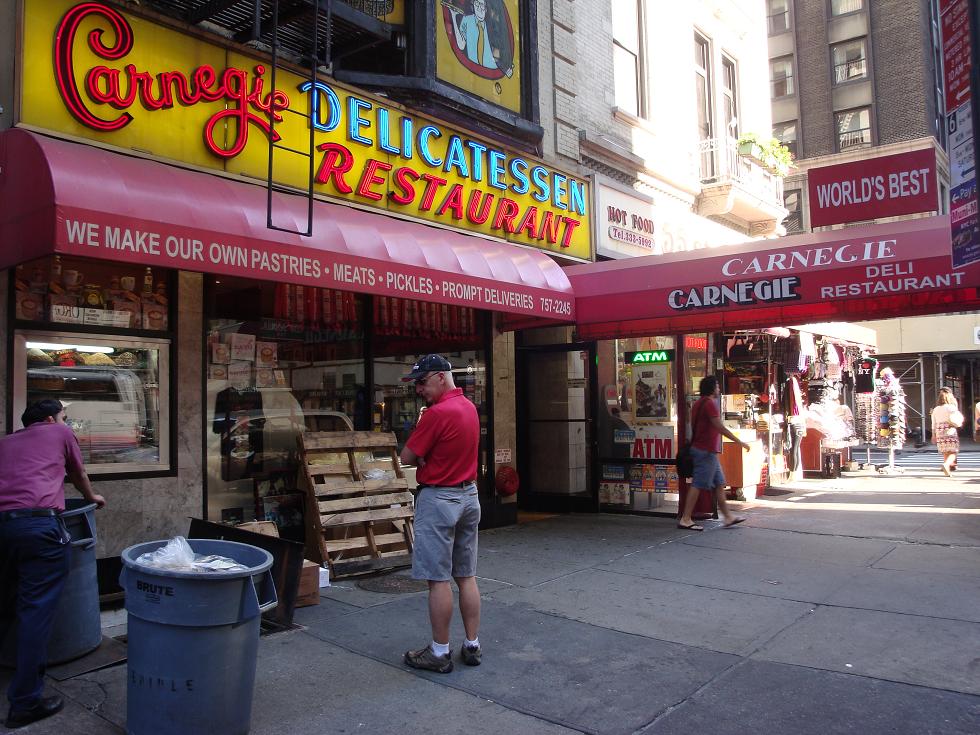 An authentic NYC deli with authentic (abrupt) NY service, well worth 20% just for the Fawltyness.  Carnegie plays a bit too much on its considerable reputation, the walls being plastered in rarely recognised Very Important Patrons.  It is also expensive.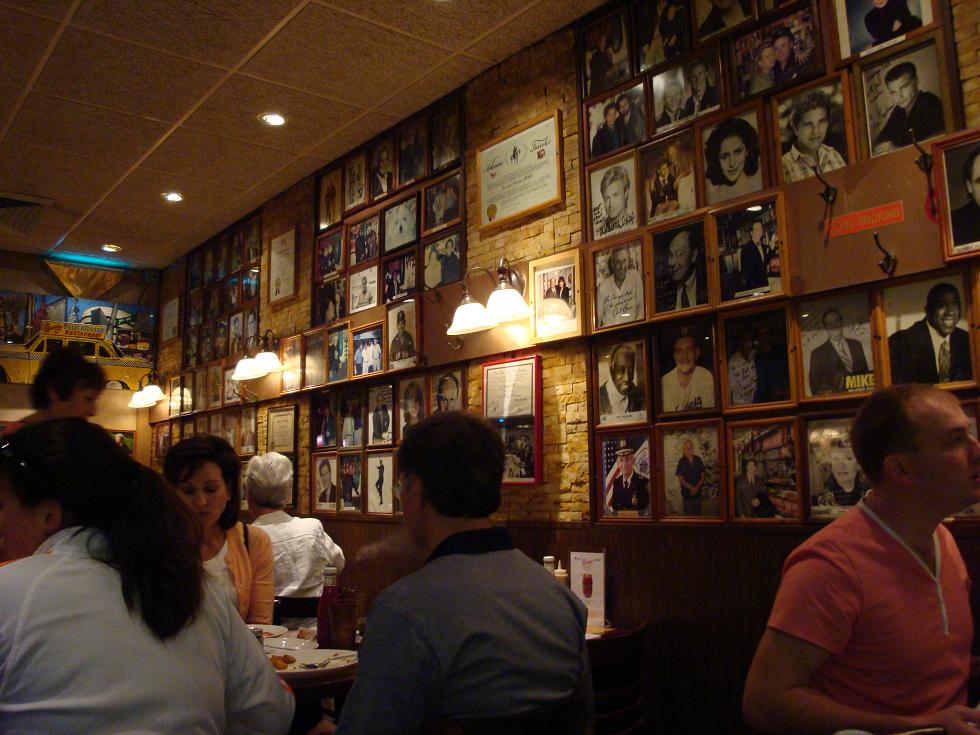 However the sweet selection is pretty awesome and the New York Cheesecake looks worth returning for. Â Meantime, our breakfast of bacon and eggs and pancakes went down like famous NY actress, Linda Lovelace.
Tasty but enormous, and stuck in the throat a little.
The CARNEGIE DELI:
854 Seventh Avenue, at 55th Street,
10019 NYC
T: +1 212 757 2245
E: info@carnegiedelistore.com
W: www.carnegiedeli.com