Borgata is the newest and smartest casino in AC and way out of the reach of my meagre finances, so, naturally, I dashed there to see if I could find some decent tiffin. No such thing as cheap. Even the taxi from Caesar's (tacky) Palace was $15 for a mere 3 minute dash across town.
Tucked away in a wee cranny of this Cathedral to St Cajetan is a restaurant that sounds like an ice hockey match being played to Eine Kleine Nachtmusik.  It is one of about a dozen eating places in the casino, ranging in quality from Jack High to Four of a Kind.  We chose this one hoping for something better than soggy chips but cheaper than a Royal Flush.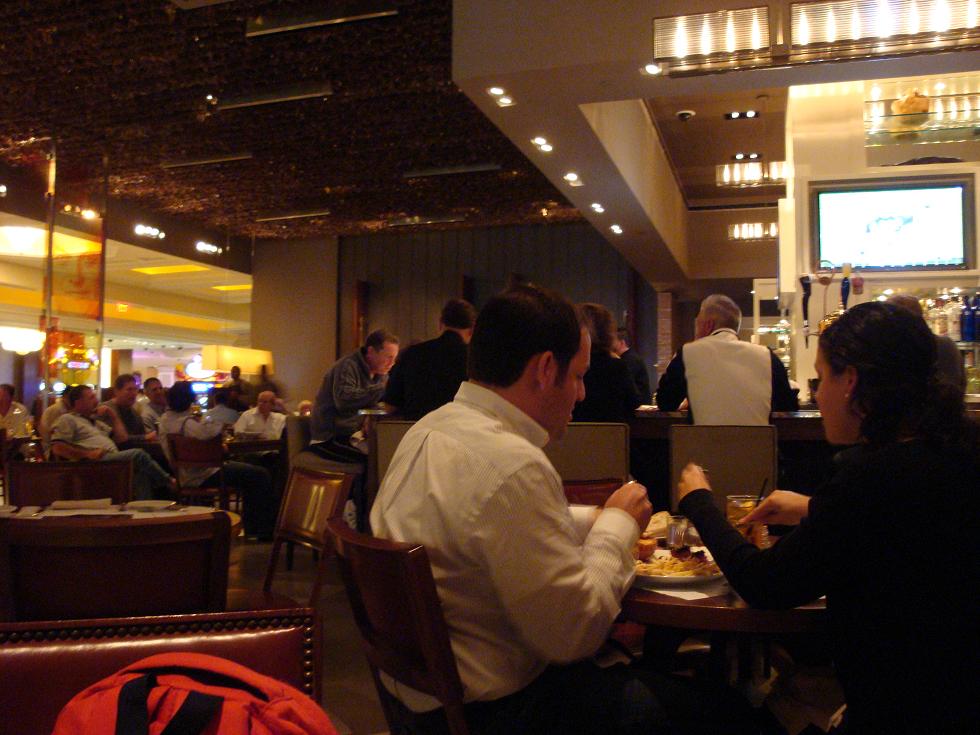 A 10oz burger at $16 seemed a good starting point, especially served with two tons of tomato, a kilo of lettuce and slivers of gherkin, not to mention a jackpot of French fries.
The waiter warned that my burger was "thick" and rare would be "very rare indeed".  At the recommended medium rare, it was pink and juicy enough.  Eating it was like making love to a beautiful woman, at the wrong time of the month.  Exciting and daring, but messy.  A decent portion of my meal was on the floor by the time the check arrived.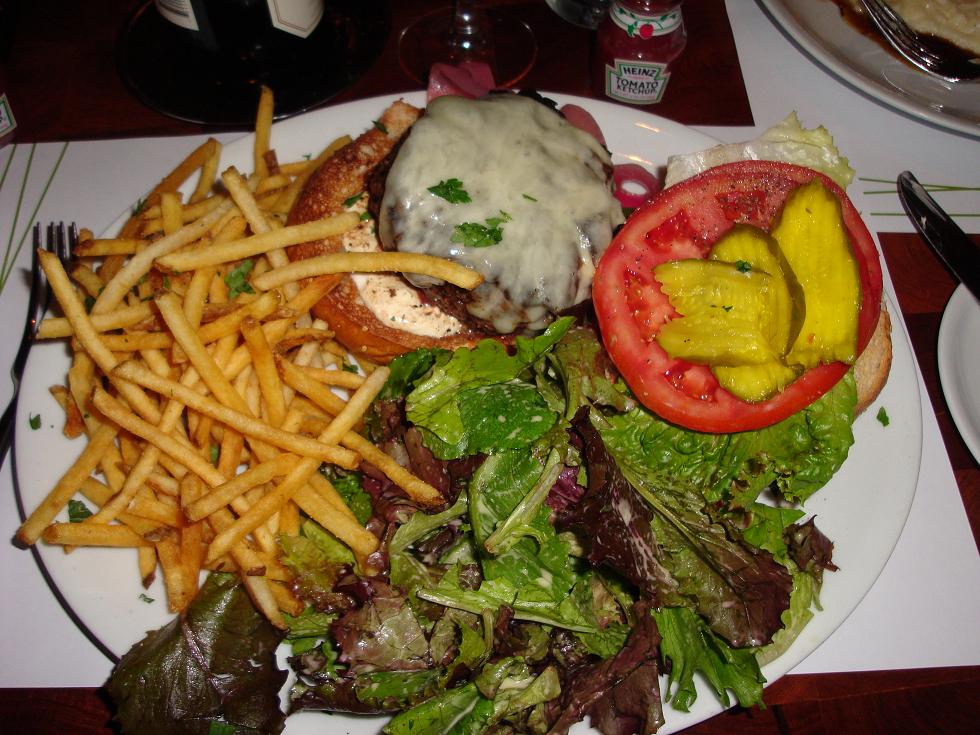 A cheeky bottle of Pinot Noir ($48), an American wine I am accustoming myself to, on grounds of price, if not quality, was Effing good.  Or maybe the name "Ramsay" made it seem so.  More barnyard than other Californian Pinots I have tried, it was also full of molasses, and dried figs, but a good burger buddy.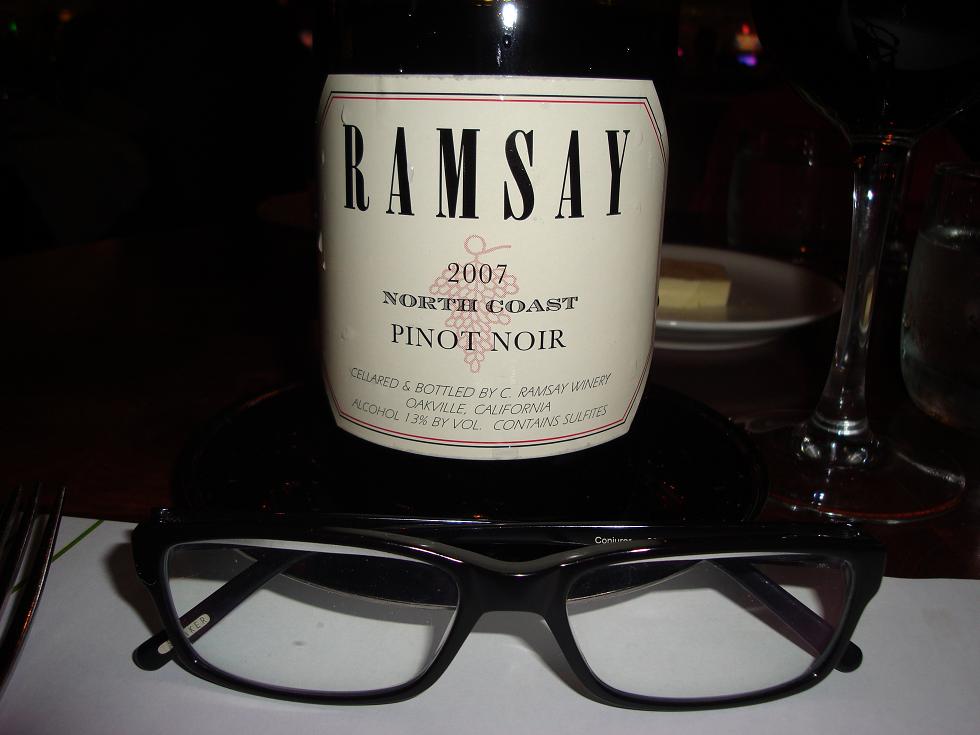 The bill came to just shy of $100 plus service.  Barely double the price of the wine.  Pretty good value for a place so rich in all other respects.
Thing I love most about US dining:
Free tap water forced upon you. Did someone die of dehydration in 1910 and the Governors of NY and NJ decree it would never happen again?  No charge for tap water with ice and always offered even if bottled water is also available.
Thing I love least about US dining:
Waiters don't recognise the international symbol for "NO". Legs tightly together or cutlery aligned equally means "no more" in UK English.   American waiters are too keen to whip the plate away while I am still eating no matter the juxtaposition of my eating irons.  I find it mildly crude to leave my knife and fork legs akimbo, but I guess this part of the world lacks the patience to communicate with cutlery semaphore.
The taxi back to a casino we could afford was another $15. About the price of the best hamburger I ate on my 8 day holiday in New York (and New Jersey).
If you have not been to AC before it is worth a read up before you travel.  Cabs are much more expensive than New York, you are advised not to stray outside the main tourist thoroughfares, and if you have a penchant for roulette, under no circumstances carry a credit card.  And my final piece of advice is to know when to walk away, and know when to run.
I do, however, recommend AC for discount malls. We lost more money to Calvin Klein and Ralph Lauren, than Donald Trump and Caligula Caesar combined.
Borgata Hotel Casino & Spa
One Borgata Way
Atlantic City, New Jersey 08401
T: +1 866 MY BORGATA or from the US: 1-800-GAMBLER
W: www.wolfgangpuck.com,  www.theborgata.com