Thursday, November 28th, 2013
New World Pinot Noir is never going to age like a Burgundy. If this bottle is anything to judge by, some are more likely to age like a Médoc. Witness the tawny Cabernet glow, the rich vanilla flavours, and the dark fruits from a wine that sounds more like a middle distance runner's dog.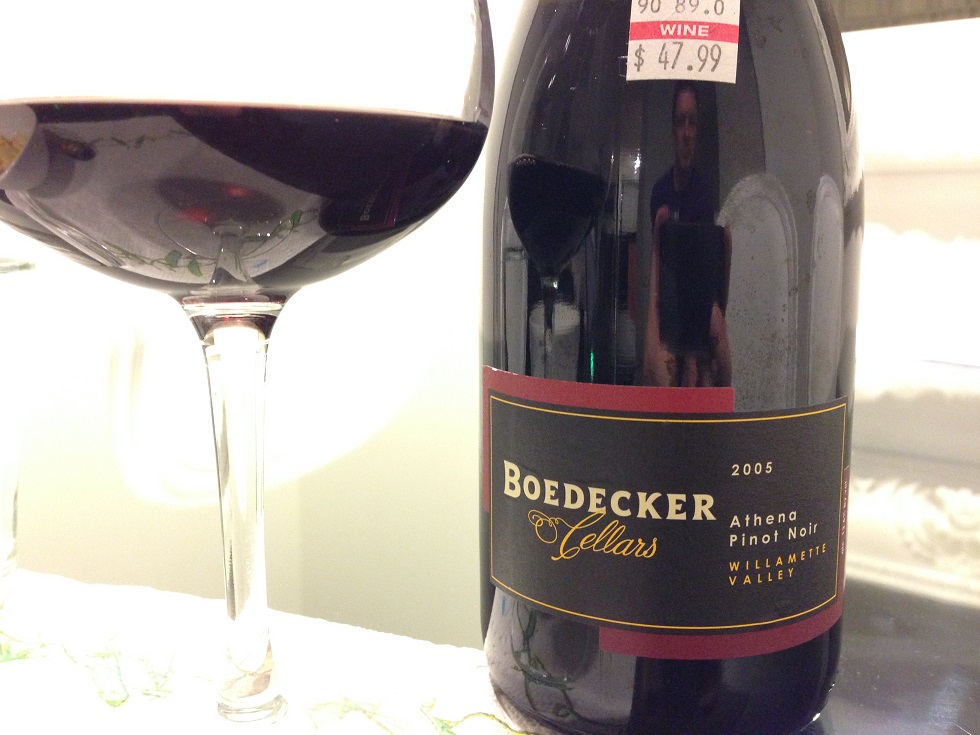 No evidence of any barnyard or chicken run. Nor anything thin. But if you want a full flavoured fruity Pinot that sits between Burgundy and New Zealand (depending on how you circumnavigate the globe), nip down to Epicure on Alton Road, South Beach and they will be delighted to lighten your wallet to the tune of five $10 bills. There must be somewhere cheaper to buy it – can you help?