When in New York, I can't afford to stay in the Standard Hotel, so I pretend I'm a guest by eating in the Grill, and there are few better meals there than brunch on a chilled sunny Sunday morning. Another favourite spot of mine in New York is the Highline Park, which not coincidentally, skewers the hotel like a concrete, meadow grass and shrub kebab.
Converted from a disused raised platform freight railway, it is one of the golden nuggets of Manhattan. A stroll on a crisp February morning in Feb 2012, is all the more impressive for having seen it as recently as last May. Here are two photos from a similar position on equally stunning days, for different reasons. The Standard Hotel stands majestically in the background.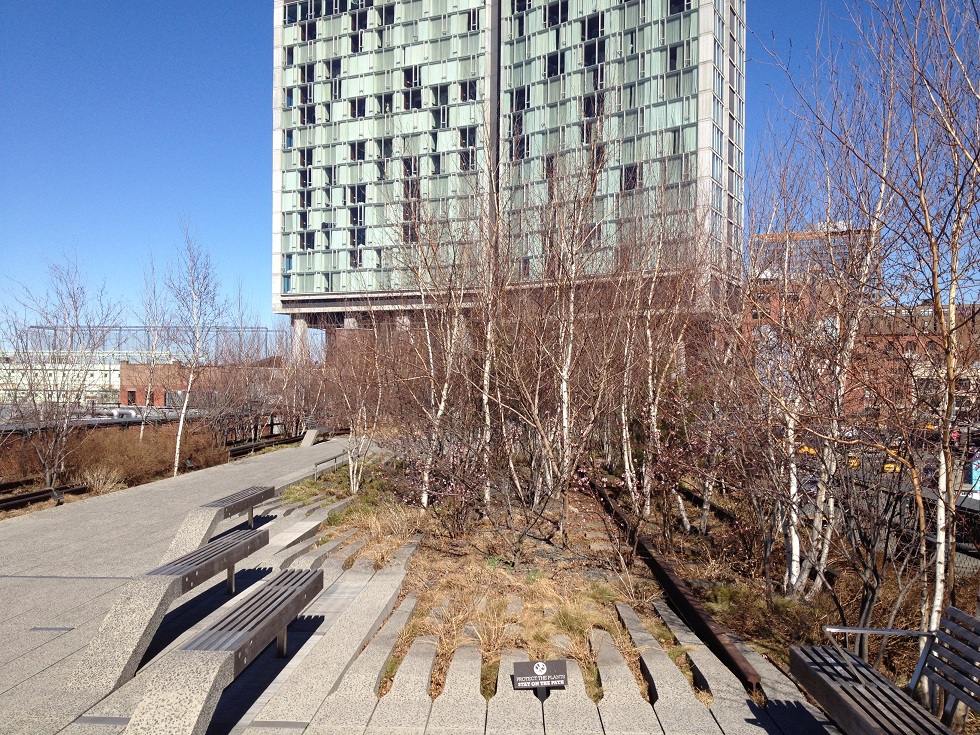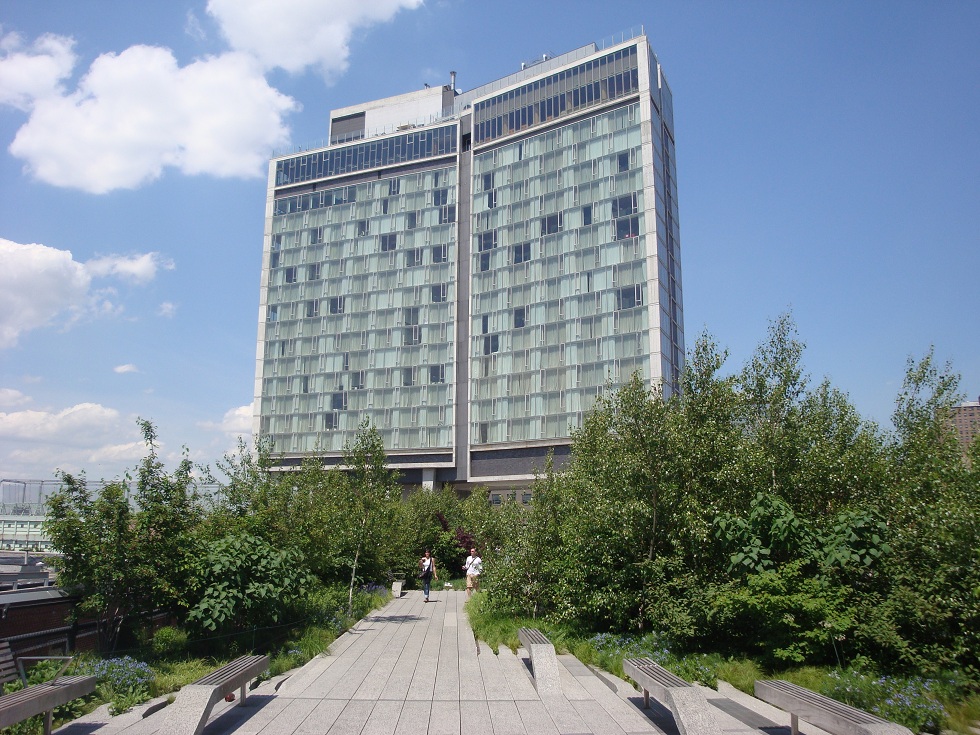 If you visit the Highline, do drop down to street level at 13th Street and Washington and even if you don't like the food at The Standard Grill, you can pocket one of their cute condiment sets. Assuming you are honest, you can get them legally for just $25.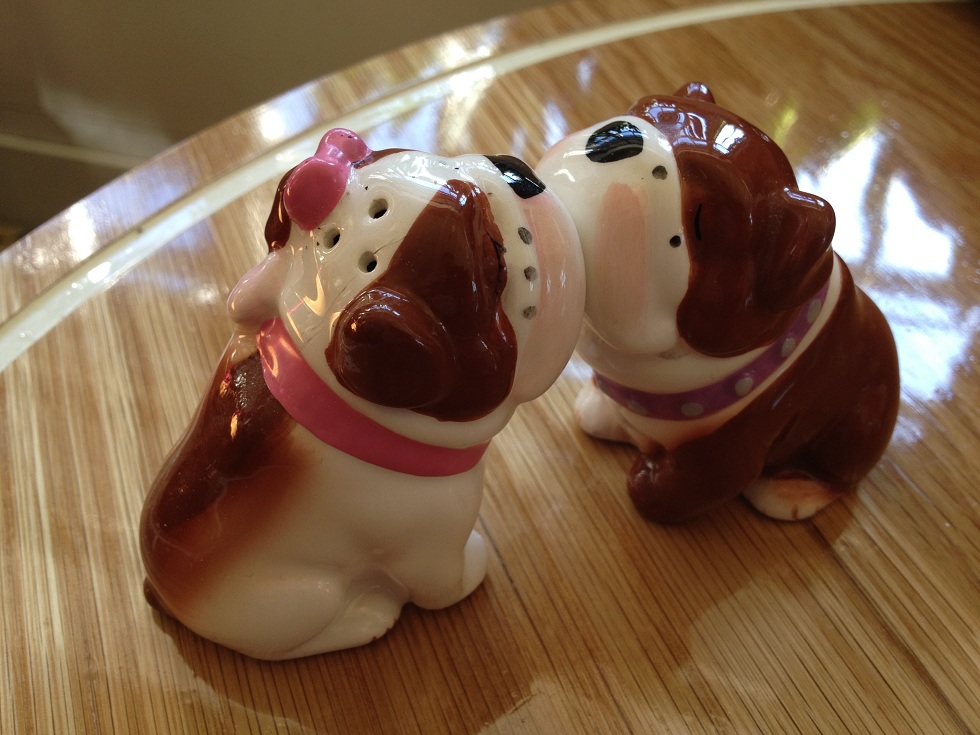 The Standard Grill
848 Washington St at 13th St,
Meatpacking District
10014
New York
T: +1 212 645 4100
W: thestandardgrill.com
The Highline runs from West Village, Gansvoort Street through the Meatpacking district and Chelsea up to 30th Street and is still being extended, hopefully up to 34th Street, which will make it SOME WALK…Beautiful stuff, stunning redevelopment, worth funding.
W: www.thehighline.org