I'm just back from a week in New York. What to drug me, to confuse my brain, to get me to sleep earlier than 5 a.m. so I can get out of bed at a reasonable hour tomorrow?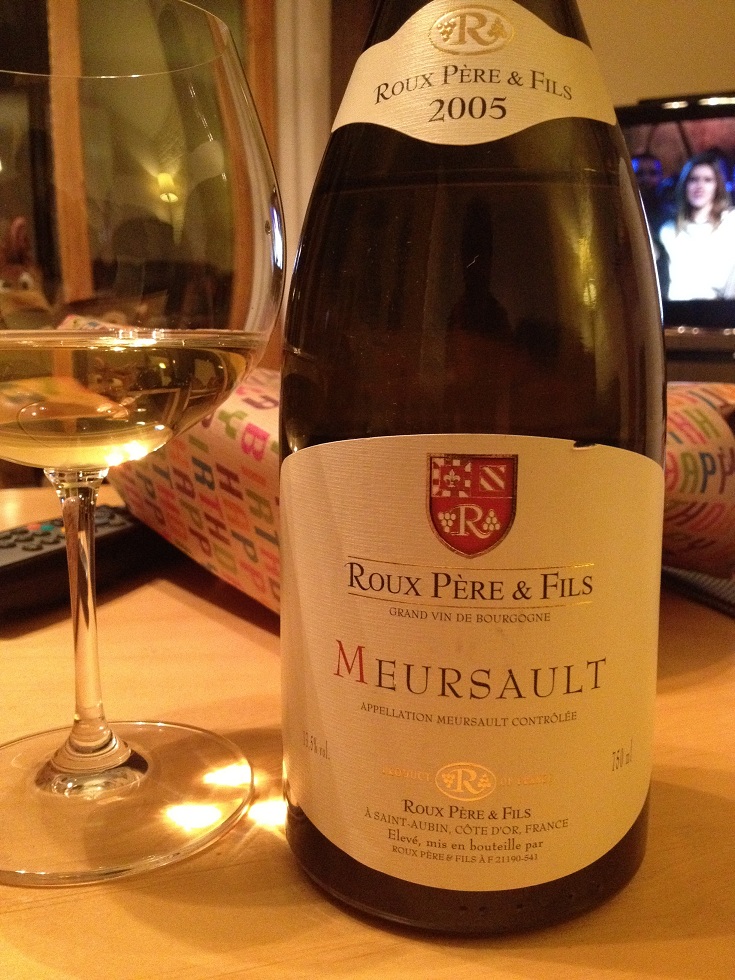 I used to buy more wine from The Sunday Times Wine Club but I think it lost its way, or maybe I grew out of it. However, I still subscribe to their President's Cellar offer which delivers half a dozen thoughtfully selected wines at about £20 per bottle every six months. When one is regularly relied upon by friends and colleagues to divine the best value bottles at restaurants, wine bars and strip clubs, it's nice to let someone else do the choosing occasionally.
This 2005 Meursault must have been despatched some years ago because the recommended drink by date is 2011. Far from past its best, I love the peachy pears, hives of honey with a buzz of subtle but earthy lavender. Although I wouldn't recommend it for your one-year old, it makes for a decent adult soother. Good night.