This wine is a winter warmer. It's rich, spicy and South American with an aftertaste like a Molotov cocktail. Why would you not slug it down merrily? Here's why not.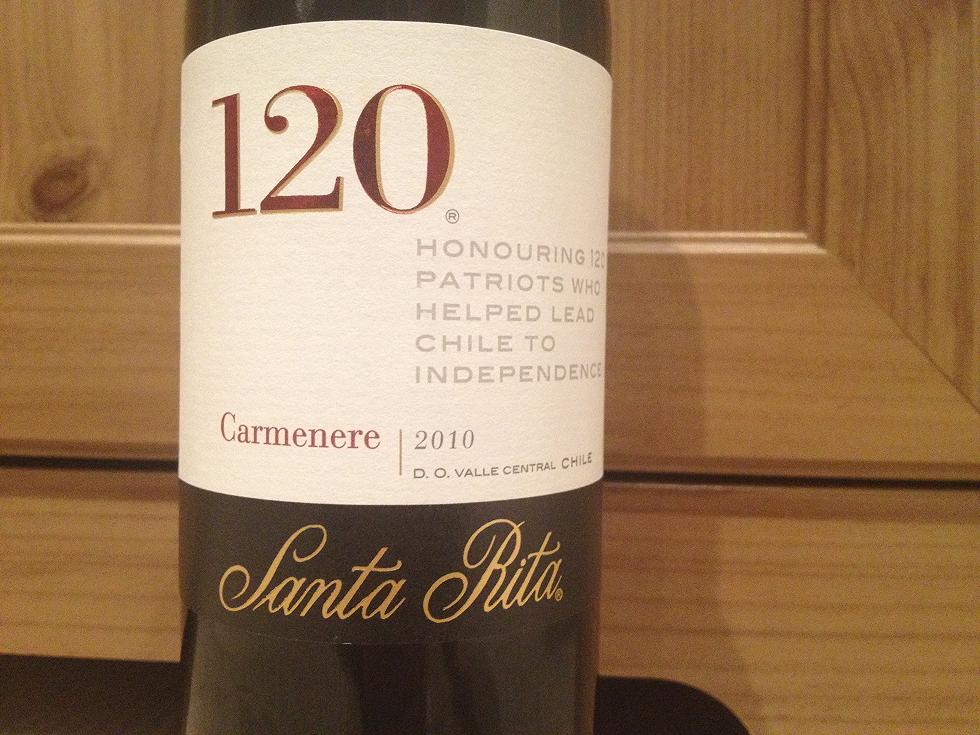 I love Carmenère, especially that begat of Chile, where it seems to have adopted an ethereal status. Casillero del Diablo is one well priced example. This one (£6.49 from your local Co-op) has the usual richesse and deep interesting autumn fruits, but with a certain bitterness. It also smells dirty in a meaty fart sort of way. But this is not a Pinot Noir where subtle barnyard flavours are a bonus. Normally, Carmenères have the winter aroma of real wood fires and I miss that here.
I strongly recommend Carmenère, and I am certain that Co-op has many excellent wines in stock, probably including the Casillero. I'm afraid that 120® 2010 is not one of them.