Wednesday, June 27th, 2007
I have been on a bit of a mission to persuade anyone who will listen to try French Sauvignon Blanc and in particular the Loire appellations of Pouilly Fumé and Sancerre.
In the 1990's the Loire wines lost focus and, some say, attention to detail.  The rise of the New Zealand SB with its bright zingy flavours stole the limelight.  I am still a big fan of Cloudy Bay and many of its Kiwi imitators.  However, the French have fought back admirably in my opinion and the price difference (at least for us Brits) is no longer an issue.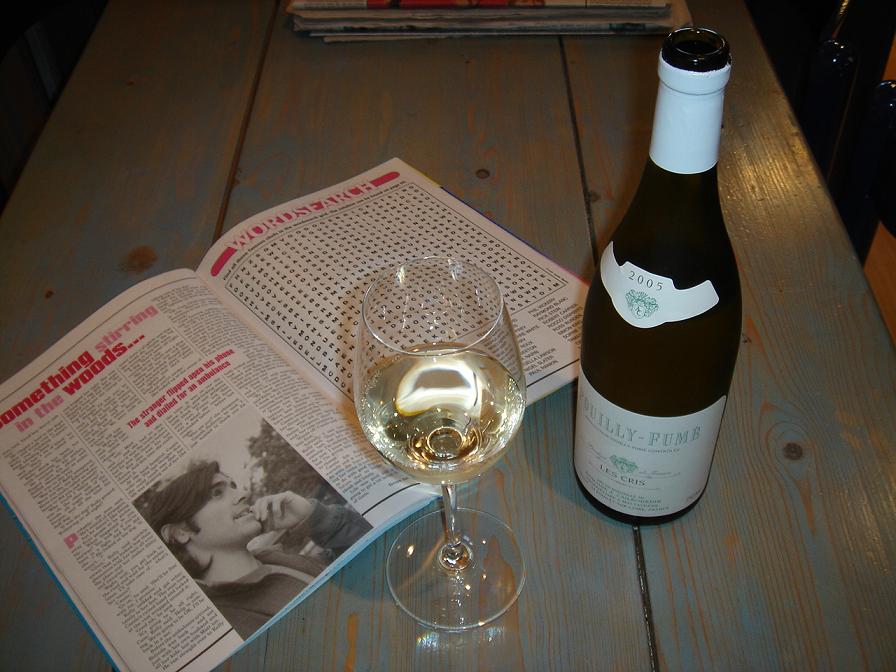 This 2005 Pouilly Fumé (pwee foo-may) from Domaine Cailbourdin at less than a tenner is a good example of why the French should be given a second chance.
On pouring is was pale straw coloured, like one's urine should be (but mine never is).  At 12.5% it is probably the average strength of my urine though.  It smelt peachy like a bellini (the wine I mean) but tasted of gooseberries.  For me it had the zinginess of Cloudy Bay but with less fruit and somehow more subtlety.
I'll be drinking more of this one over the summer.