Friday, December 25th, 2009
Christmas day.  Partridge on the menu.  Well it has to be more exciting than turkey, and we don't even own a pear tree.
Searching for a wine match, I figured a mature Grand Cru Burgundy should fit the bill.  This Domaine Armand Rousseau Charmes-Chambertin is way beyond the top end of my normal wine budget at about £90 per bottle but it IS Christmas so I am happy to splash out.  Is it worth the huge wonga though?  In a single word, erm, not on your bastard nellie.  I would rather have a threesome with two multi-tongued Ood than fork out the price of a brace of afternoon teas at The Ritz to end up with a limp biscuit.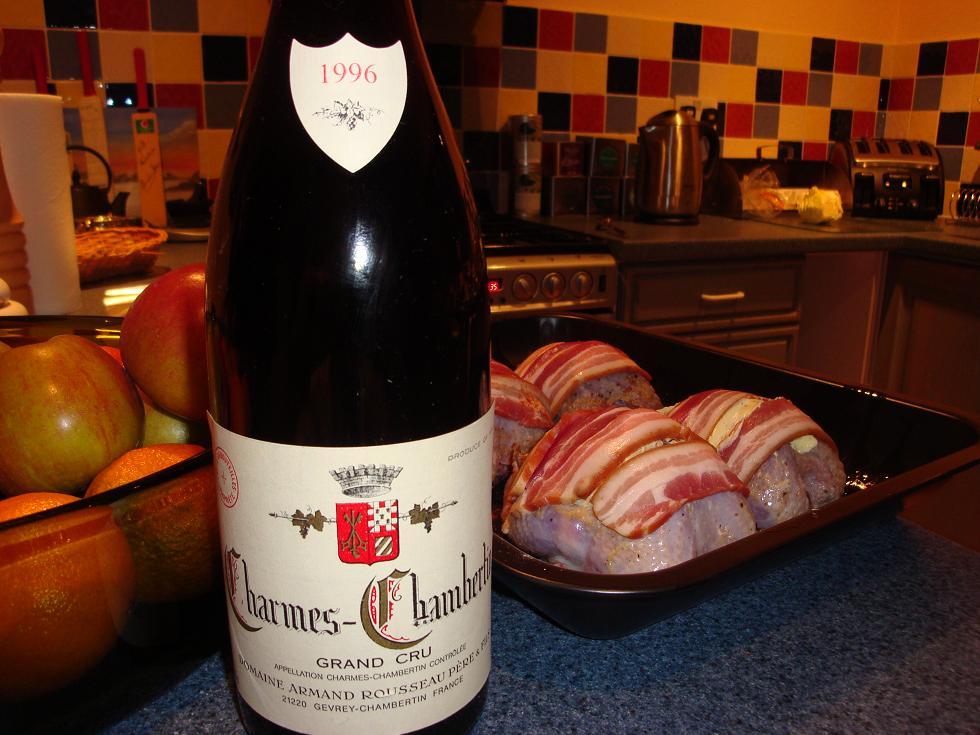 Last time I tried this wine, there was a hint of cabbage on the nose, this time too.  Fortunately, the taste is a bit more refined:  Quince jelly with some orange blossom, but still a bit tart really.  I can think of a large number of Pinot Noirs from Burgundy and New Zealand, for example, that would blow the socks off this wine at about 20% of the price.
Merry Christmas, anyway.  I am going back to my Fortnum & Mason 2000 vintage champagne which is very moreish and goes very well with Dr Who (David Tennant) and the Master (John Simm).  Will the Master Race take over the world?  Not on your bastard nellie!  Can't wait for the NY Day episode!