It's Christmas Eve and I am enjoying some rump.  But that is enough about the wife.
I dug out a 2005 St. Emilion that looked like it might go with a bit of bully.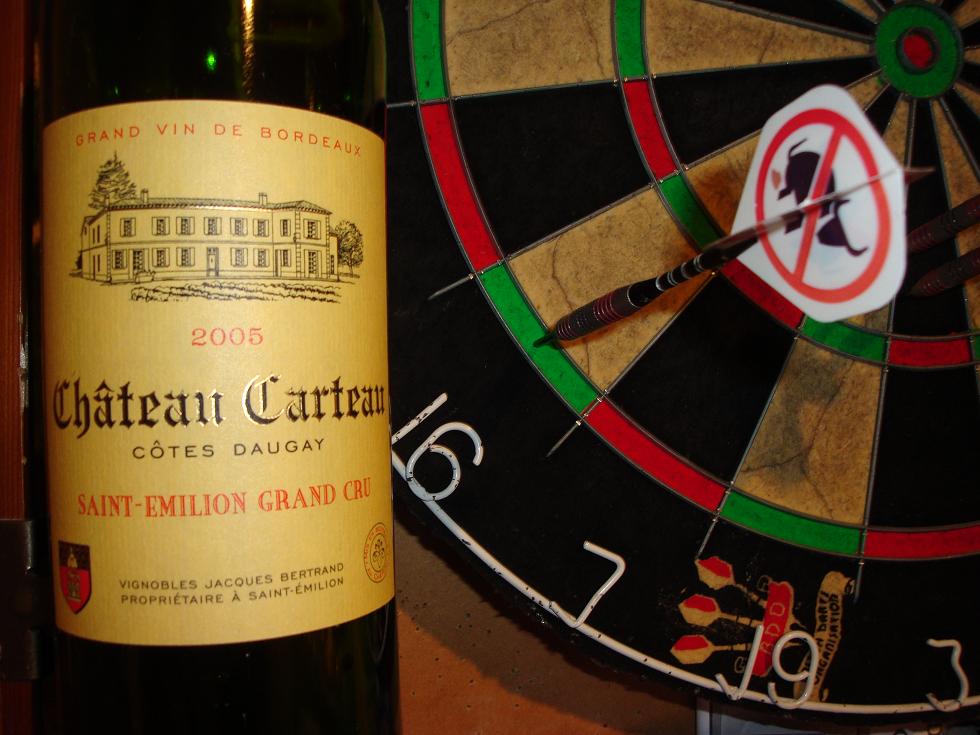 On my binary wine rating scale, Carteau scored 1.  That means I like it.
I can't remember where I bought it from or how much it cost but I have a feeling it was about a tenner.  I can't be bothered comparing it to a plum pudding or a vanilla slice, or even a smoky cedar coffee stained cigar.
It tastes "nice" and goes well with steak.
Random fact:  I am backing The Power to win his 15th World Championship…..and I predict he will beat James Wade by hitting a double 16 (he prefers double top).
Have a great Christmas!