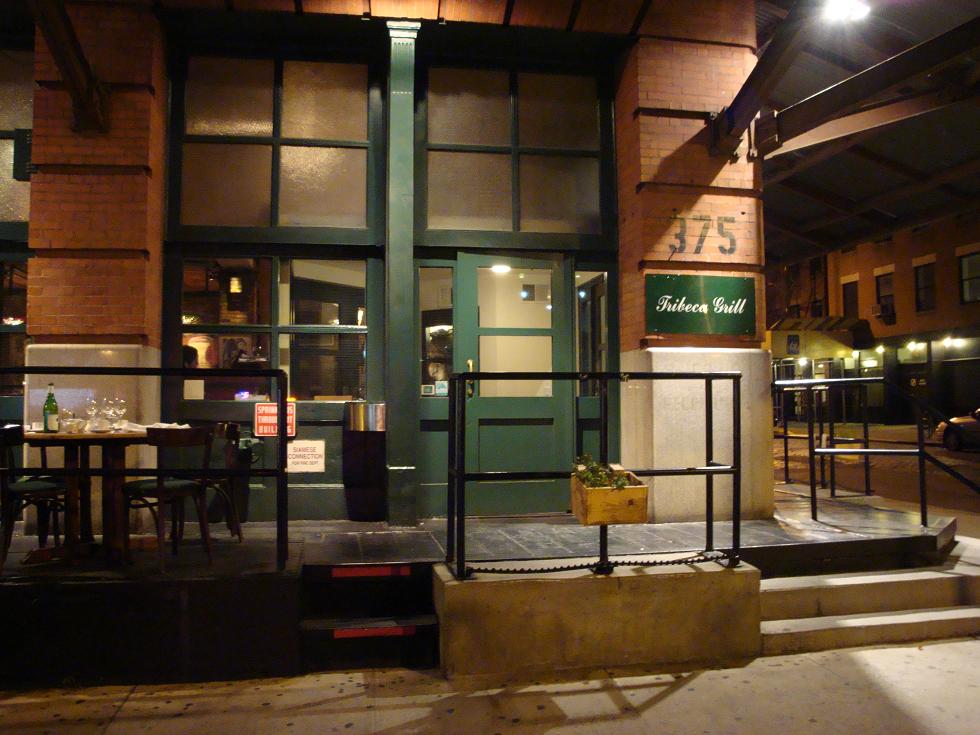 With superstars like Robert de Niro sponsoring Tribeca as an upcoming area (and selflessly trousering a good portion of the profits of Tribeca Grill), despite the proliferation of convenient subway stops, there was only one way to arrive.  I asked our Taxi Driver why he was tanking down these Mean Streets like a Raging Bull.  He said that given the Heat, and whilst he was not the King of Comedy, he was a Goodfella and, put simply, The Mission was to Meet the Parents, and not least, The Godfather (Part II) before the Midnight Run.  Before I had time to Analyze This, it was Showtime – the waitresses were Flawless and it was time to Meet the Fockers.
I started with rare seared tuna/salad/pickled veg.  This looked like a supersize-me salad and noodles with tiny sashimi sized tuna portions.  Actually the tuna was fresher than a schmuck's banter, but the spare salad and noodles could have filled a dumper truck, and probably did exactly that later in the evening.  Glass porn was courtesy of a California Chardonnay, allegedly so passé yet very St. Veran and alluringly tasty.
The main event was grilled fillet of beef, garlic whipped potatoes, sautéed spinach and crispy onion rings.  It was an event of European scale, and all the better for that.  So much of New York is about King Kong rather than Fay Wray.  On this trip, the more demure pleasures were my favourites.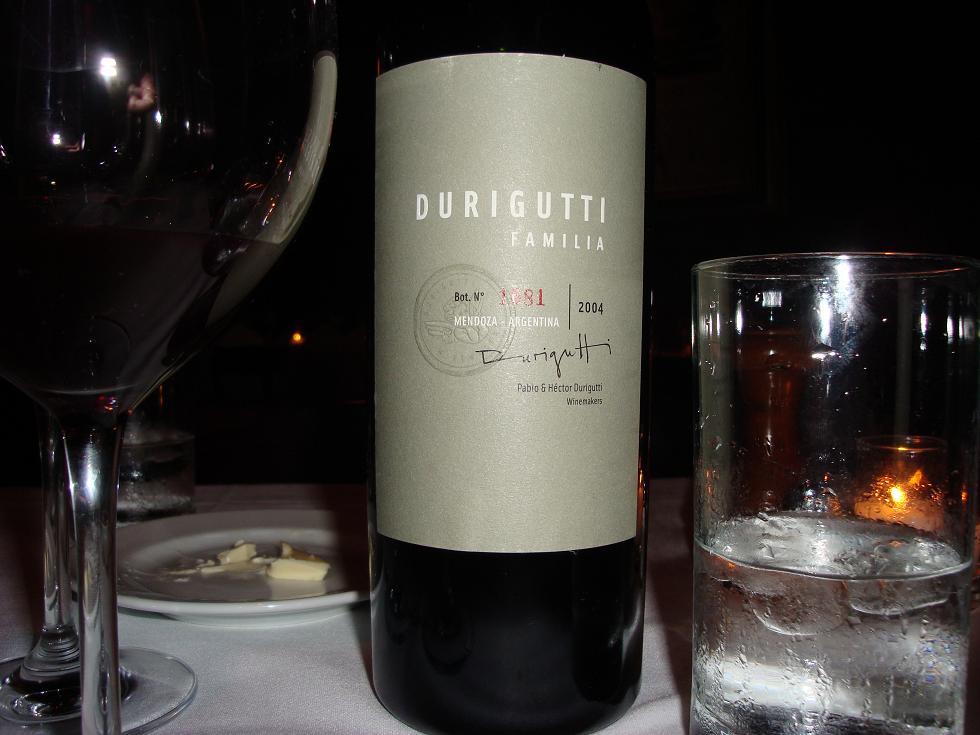 The wine list was so New York I felt more like Fay Wray in the hands of King Kong.  After what seemed like three hours browsing, but was probably no more than two, I chose Durigutti 'familia' 2004 Mendoza Malbec from the hundred or so pages.  Not the usual cherry and dark chocolate, but blackcurrant jam caramelised over an apple core.  This is not an insult, though.  The burnt sugar, smoky character was steak friendly (maybe a little bitter for fillet) and possibly verging on good value at $65.  Don't even look at the Napa Cabernets or the "300" Chateauneuf du Papes all starting at well over the ton mark.  And I should award a gold star for serving it at a reasonable temperature, and not from the wine oven.
Fred had the barbecued pork chop and this matched the Malbec extremely well, which was unfortunate since she doesn't drink.
For afters, the extensive cheese menu featured only 5 from Uncle Sam.  In a wino frenzy, I decided to glug the red to make way for a Washington Riesling, Claar Cellars, Columbia Valley 2007 to accompany my époisses (France), Laura Chenel (California) Tomme (France) and Tarentais (Vermont, US).
I rarely find a dessert wine I don't love and the Claar Cellars was no exception.  Lemon, lavender and light honey, it was delicate blossom to Sauternes' heavy fruit.  Whilst lacking the complexity, the simple pleasures in life are sometimes Baloo's bear necessities.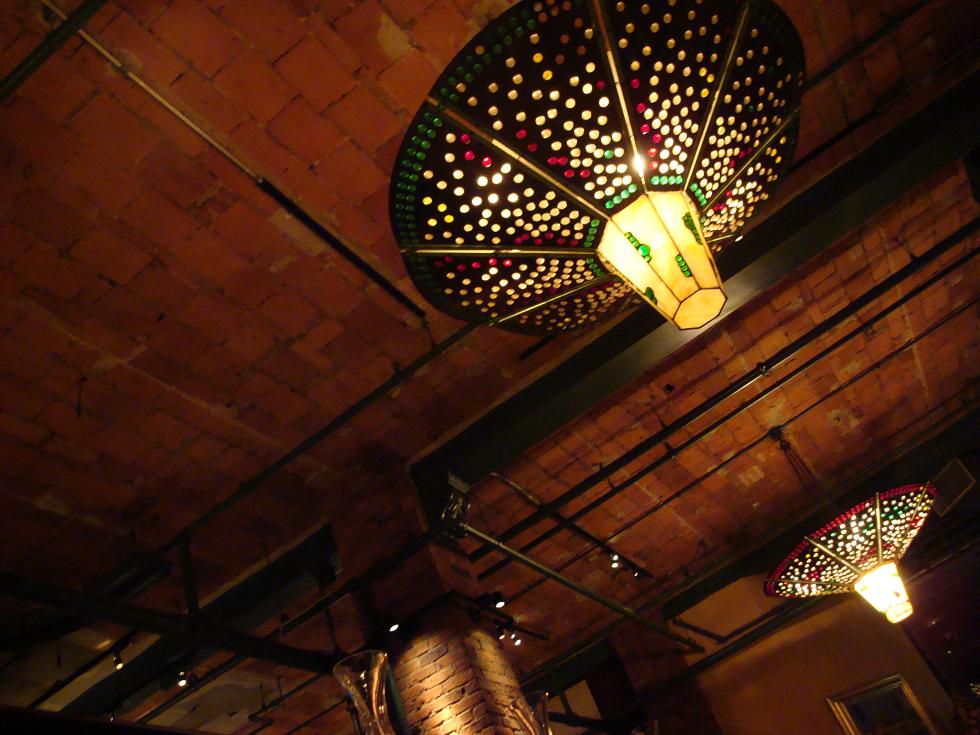 The macchiato was bitter twisted Glenn Close, and not quite well hung Italian stallion Sinatra.  I had drunk so much the digestif list was too fuzzy to read so I passed on the port.
The bill was just shy of $250 including tax and service.  Which topped off an evening best described as dangerous, expensive, and as exciting as being driven home, through the night, by a mentally unstable Vietnam war vet.  Despite all that, hugely enjoyable.
Tribeca Grill, 375 Greenwich Street, Tribeca, NYC 10013
T: +1 212 941 3900
W: www.myriadrestaurantgroup.com