I am Legend.  Well, not so much me as Will Smith.  Yes, I've just watched the film about the British scientist who inadvertently cures cancer with a virus that mutates into a killer strand that genocidinates the humans of the world (and for the purposes of the film, the World is New York).  One American male and a dog are the sole survivors charged with finding a cure.  I thought I could guess the ending but actually it finished rather suddenly, which was a shame as the plot was hugely promising and I was just starting to crap myself.
The last time I was genuinely scared at a horror movie was a David Cronenberg double bill of Rabid and Shivers at the Manchester Odeon in 1979.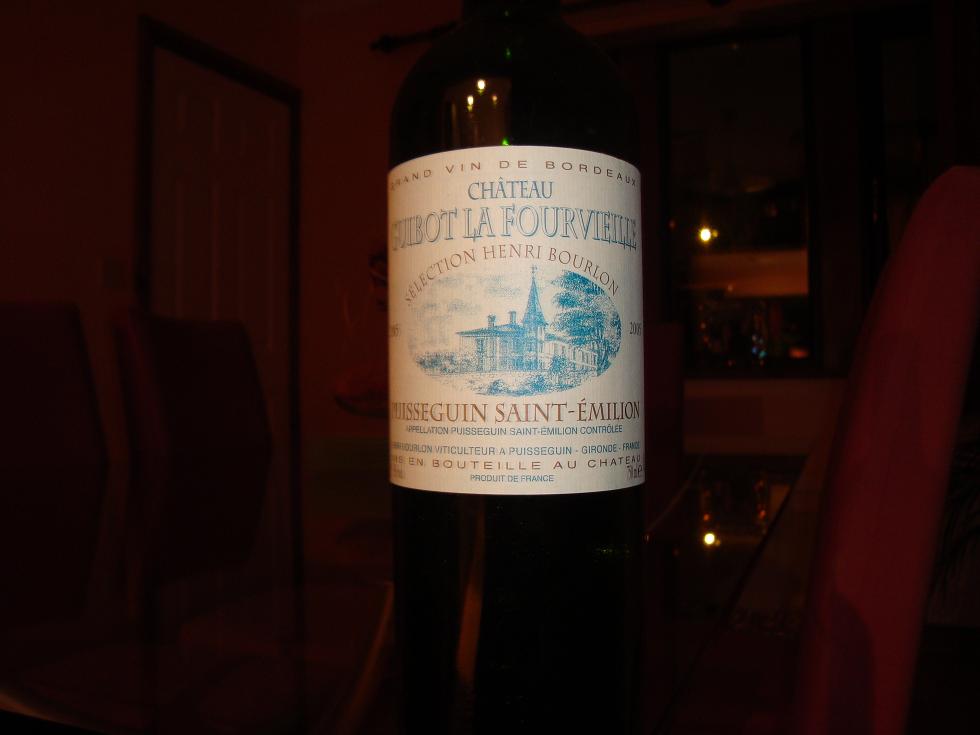 Talking of a man and a dog, 20 years ago, a Computer Operations Manager told me that was the perfect team for running a computer centre of the future.  The man is there to feed the dog and the dog is there to keep the man away from the computer equipment.  How prophetic.
Château Guibot La Fourvielle 2005 is a wine of the future, but I am drinking it now.  2005, as we all know, was a legendary vintage.  The best wines ever made on earth were crafted in Bordeaux in 2005.  Well, that is if you don't count 2006, 2007, 2008 and (hopefully) 2009.  And, come to think of it, anything Parker rates at 90+.
I ordered the wine en primeur in a mixed case from the Sunday Times Wine Club at about £10 per bottle.  What super value it turned out to be.  I have not drunk a red wine this good for ages.
Soft fruity tannins, rich plum pudding.  Frozen berries in a sugar basket.  Magnificent with lamb chops – which reminds me of Will Smith's sideburns.