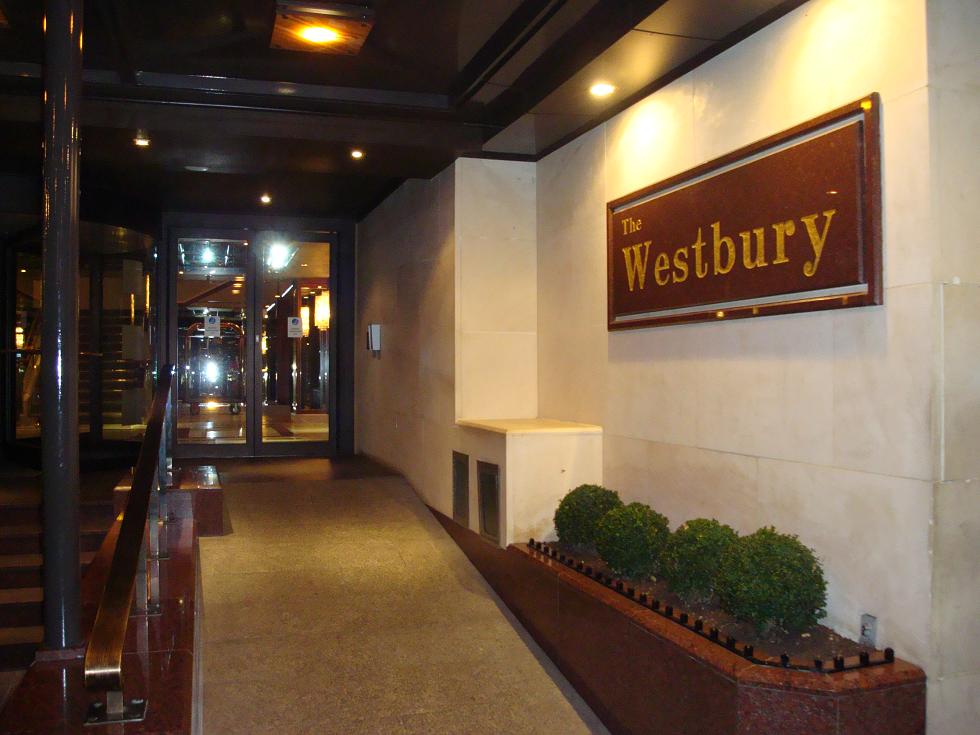 An attempt to impress the mother in law almost ended in failure.  Having tried to book places under the direction of Marco Pierre White and Richard Corrigan (and others) only to be told there was no room at the inn, we were suspicious that the Westbury could easily accommodate us at 8pm on a Saturday evening.  We shouldn't have worried.  Wilde has the atmosphere of a posh but modern grill with the service of a well dressed regiment of polite bombardiers from nations far and wide and including an occasional Irish accent.  The food is as good as I've eaten in Dublin and, yes, I have tried Eddie Rocket's.
It's not a walk in off the street place, but if you are prepared to make the effort, I think you will find it worth the trip.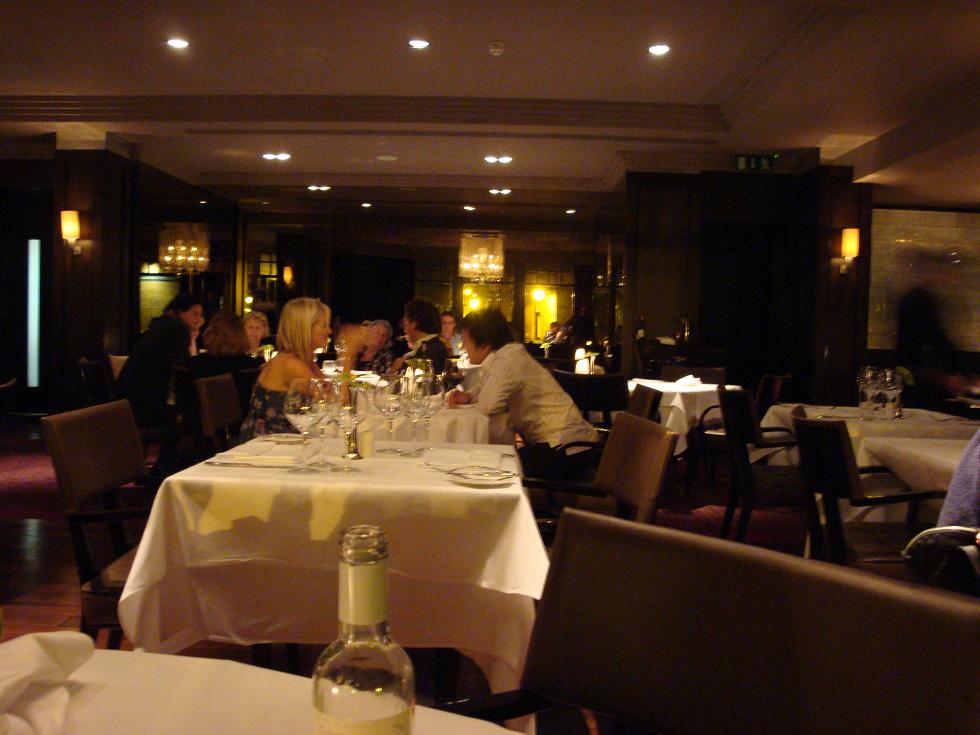 "Burren" cold smoked salmon was served in slivers of bog paper consistency with the lightest, fluffiest, cumulus nimbus horseradish sauce.
Roast rump of new season lamb was a little tough and I would have preferred the gorgeous carrots, asparagus, mange touts and fat chips that came with Fred's chicken than the ratatouille and crushed potatoes that came with my dish.  However I polished the plate with my tongue and my tie.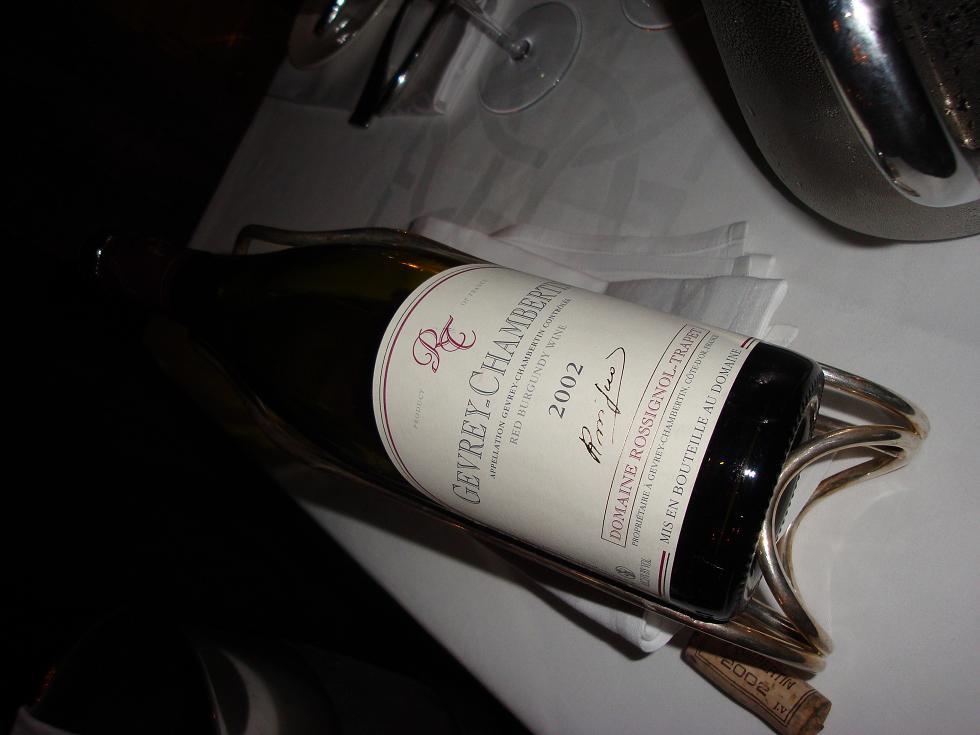 My wine choice was Gevrey Chambertin Domaine Rossignol-Trapet 2002, €89. The sommelier informed me that the wine store was 18.5 °C - impressively precise and it was no problem that I wanted my Gevrey just a touch cooler.  I wish more wine waiters had more liberal and less right wing views on wine temperature.  Salty and fruity with tomato like acidity, the wine tasted like a red salad.  Great with lamb but I doubt I would finish a bottle on its own.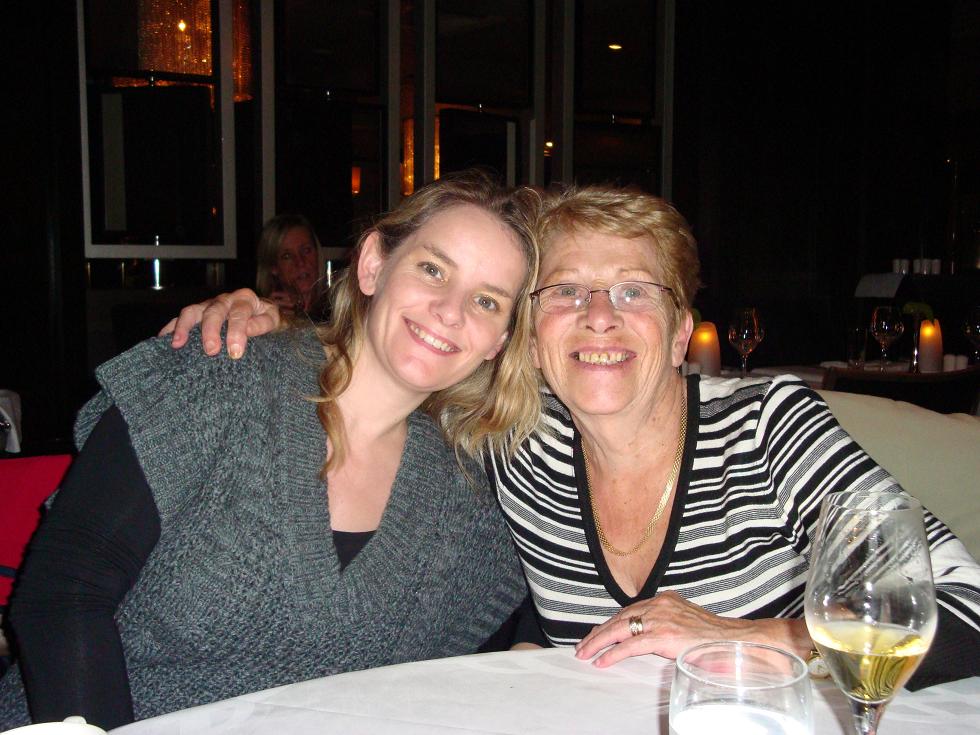 Here's the token negative bit.  Forks should be heavy at the business end.  These were heavy at the wrist end and eating with them was like trying to make a Weeble fall down and, as we all know, they only wobble.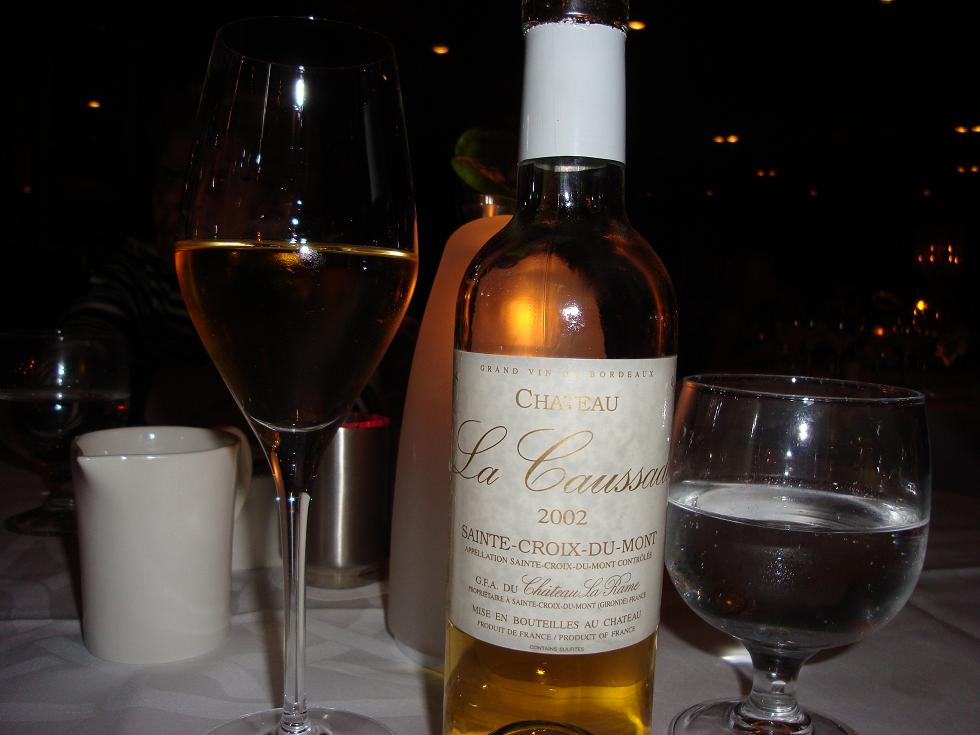 Crème brûlée arrived with a half of Château La Caussade Sainte-Croix-du-Mont which carried lots of delicious lavender, rosemary and honey.  The caffé macchiato was as bad as I have tasted in Dublin, and, since you ask, yes I have tried Eddie Rockets.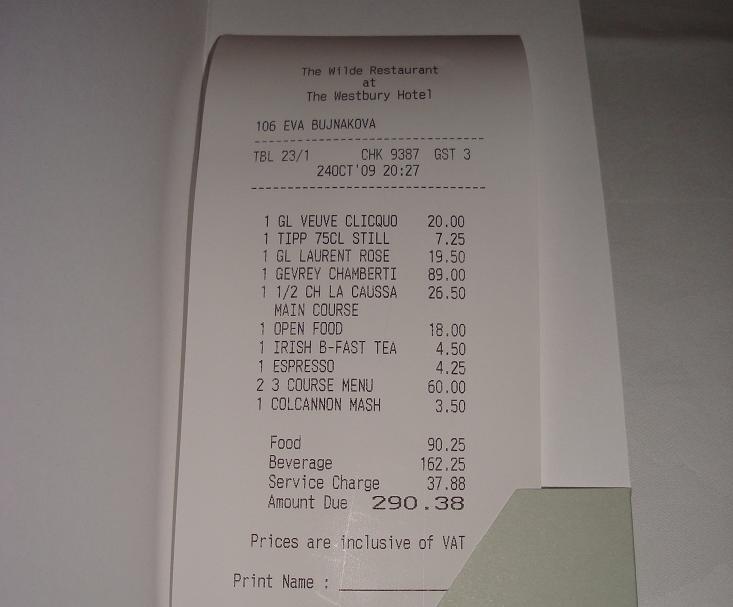 The bill for three was €290 including service, 2 glasses of champagne, a bottle of wine, a half bottle of dessert wine and a minimum of two courses each.  Although, for us English, painful at today's almost parity sterling/euro rate, Irish folk will see VFM.
Wilde, The Restaurant, at the Westbury Hotel.
Grafton Street
Dublin 2
Ireland
T: +353 1 646 33 11
W: www.wildetherestaurant.com
M: mail@wildetherestaurant.com