Tuesday, December 1st, 2009
Well, the stock markets are in another tizz.  Up and down like the price of US claret.  This time Dubai is the potential bad debt – yes the entire state!  I am not sure what all the fuss is about.  I understand the exposure is a mere £60bn – less than the Bank of England secretly lent to two British banks during the crumbliest stage of the credit crunch!  Surely the emirate rulers can merely sell a few hundred Rolls Royces?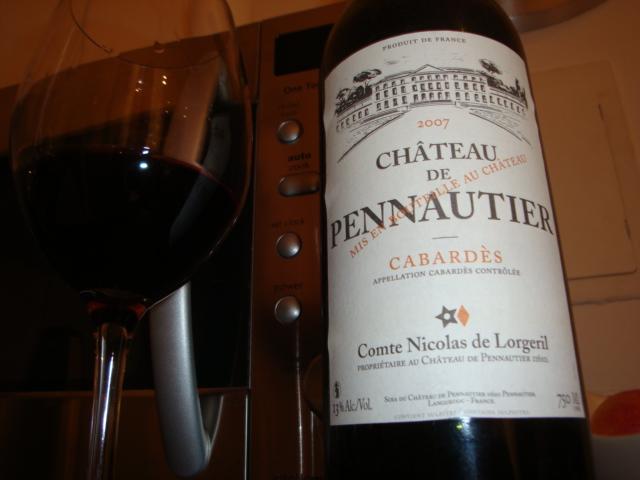 Oh well.  If you are poorer than the Al Maktoums, here is a recession defying red.  Yet another from South of France, Languedoc to be precise.  I got mine from Majestic for £5.99 (2008 at £4.99 for two bottles or more at time of writing) and it tastes great.  Rich yet not overpowering.  Smooth yet not lounge lizard.  Fruity yet not jammy.  Tasty yet not over-alcoholic (13%).
The label recommends it for "convivial" occasions.  I consider "carnivorous" equally valid.  Also goes well with proletarian dishes like baked beans on toast.  A proper bargain for these austere times.