Tuesday, November 30th, 2010
I've just placed my first order with Naked Wines.  Is this news?  Not really, I suppose, but the strange thing is the reason why.  Naked has persistently pestered me, offered free samples, discounts and special offers and I have resisted for over a year.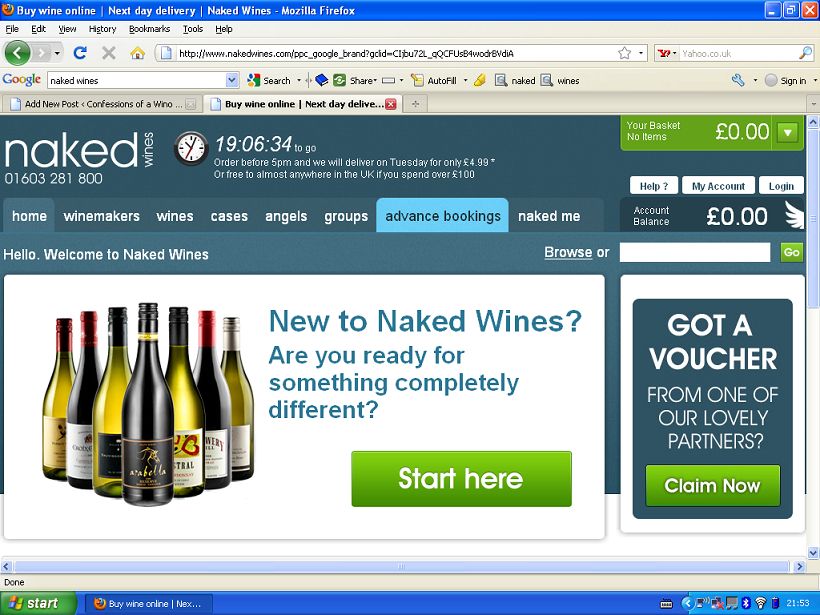 I attended EWBC 2010 and witnessed something very interesting.  Naked founder, Rowan Gormley,  (fortunately wearing clothes in front of several hundred people) standing side by side with Willi Klinger of the Austrian Wine Marketing Board, a top guy by any standard, running a mass taste-off between 11 Austrian Wines.