If you are at the intersection of wine and social media, then you were probably at EWBC 2010 in Vienna this October.
It's a diverse and eclectic group of folk: Wine-makers, journalists, blog authors, wine educators, PR people, sponsors.  All have their own reasons for attending.  Mine are manifold but the two most important are to meet really interesting people and to learn about really interesting wines.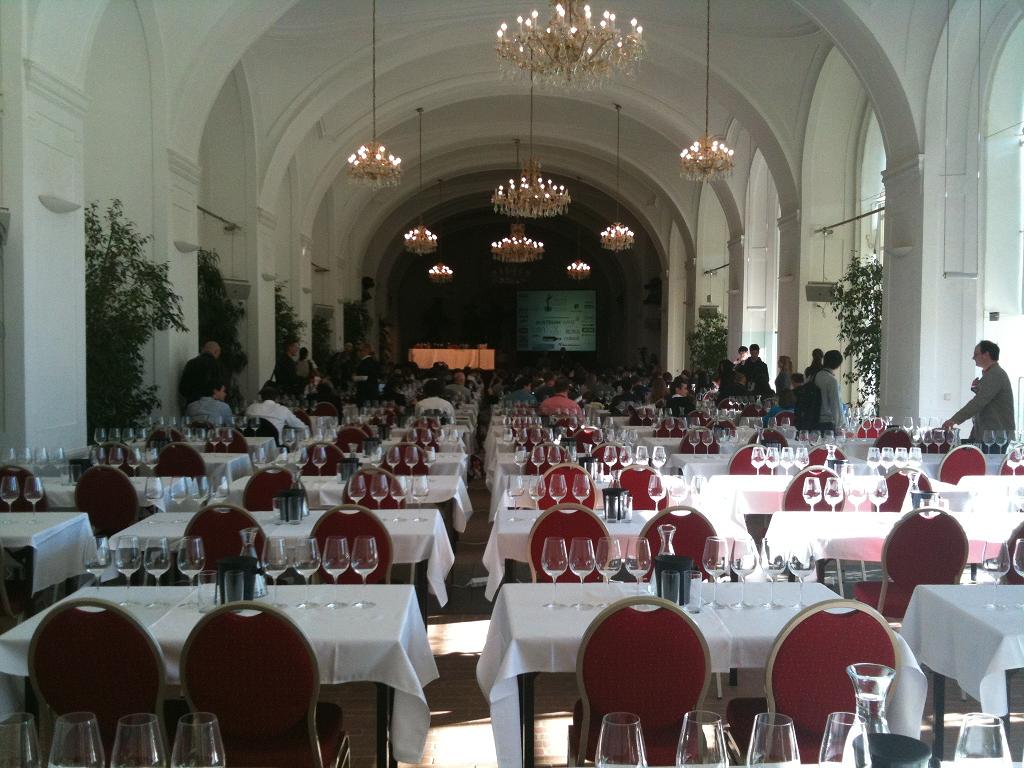 Partly due to my own ignorance, and partly due to the lack of wines available in the UK, Austria has been a bit of a blind spot for me. The best I could say of most Austrian wines is that they broke the spellchecker.  However, in a 3 day blitzkrieg of wine tastings I learnt that Austria has so much more to offer the world than Grüner Veltliner (not that 'Gruvee' itself is boring or ubiquitous).
I write this to capture a few favourites and, if I may, offer a few suggestions to the rare few amongst you with even less Austrian wine experience than me. These were some of the wines that torpedoed my subs…
Rotes Haus Gemischter Satz 2009 from Vienna. This is what some call a Field Blend.  A mix of grape varieties grown in the same vineyard.  Primarily Grüner Veltliner and with typical white pepper smell but perhaps more intense fruity flavour.  This wine won the Naked Wines taste-off and is now available in the UK on their website.
I loved a lot of the Rieslings like a super example from Domäne Wachau – Smaragd Achleiten.  A 2009 that is already drinking well, but I guess will last and improve for years yet.  I also liked the Nikolaihof Wachau, Steineiesler 1999 – perfumey, light and fruity yet with plenty of spice.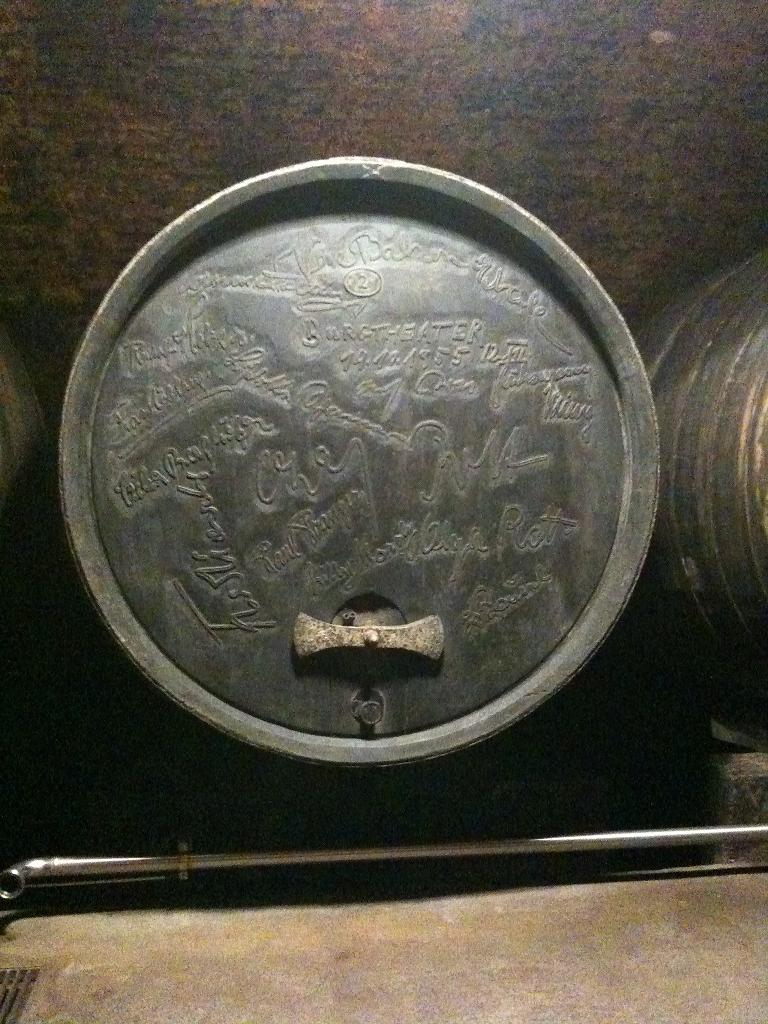 Some of the most enjoyable Grüner Veltliners came from the Wagram region, although this might be because we stopped there for lunch!  Bauer – Naturnaher Weinbau, Goldberg 2009 went down well and looked to be at the lower end of the price spectrum.  Fritz Salomon Gut Oberstockstall, Maulbeerpark, 2007 was flowery lush meadows with bright fruit although much more pricey.  Bernhard Ott, Rosenberg 2006 was even better with a nice balance of autumn fruits and Indian spices but most expensive of all.
I took a sniper rifle to a number of new (to me) grapes like Roter Veltliner, whose examples were as variable as a Doodlebug targetting mechanism, but I adored the Leth, Scheiben 2009 from Wagram which was more elegant than many Grüners.
Another new grape, to me, was Sankt Laurent, featuring in red wines from further south.  Two good examples from Thermenregion were Heinrich Hartl, Classic, 2008 which was light and fruity, and Johanneshof Reinisch, vom Steinfeld, 2008 which was strawberries and cream with pepper.  For a more full-on example, try Aumann, Reserve 2008 which had more fruit, more oak, more spice and more alcohol.  All the above very reasonably priced.
Zweigelt is another red variety I have never met before.  My favourites from this grape were from Carnuntum.  Netzl Hans & Martin, Rubin Carnuntum, 2008 was rich and luscious with dark fruit and Xmas spice.  Familie Pitnauer, Bienenfresser was quite hot but nicely balanced with good fruit flavours.
My final shot in the dark was Blaufränkisch, another red grape where I tasted some Carnuntum region examples which I found to be rich and spicy although not too tannic.  If you like eating mixed berry compote you will love Trapl Prellenkirchen, 2007.  For a softer, more stone fruity, although more alcoholic example, try Artner Reserve, Kirchweingarten.
Sourcing any of these wines may be difficult where you live, unless you are Viennese, so let's widen the search criteria a tad.  Why not just explore a little.  Instead of picking a Sainsbury 'Taste the Difference' Grüner Veltliner, why not try a specialist wine merchant and see what they have in the way of Rieslings, or Sauvignon Blancs?  Or try some Austrian reds, notably St Laurent, Zweigelt, and above all, Blaufränkisch.
*  The wartime references are affectionately aimed at Willi Klinger who quipped at the conference that "Austrians are so good at marketing that we have got the world to believe that Beethoven was Austrian and Hitler came from Germany!"  That may be true but they still have a bit of work to do getting proper coverage of their wines in the UK.  I hope they succeed.