I was in New York City a couple of months ago and stumbled across a wine shop on the Upper West Side.  I posed the shop guy a challenge.  I wanted to take just one bottle back to the UK.  What would he recommend?  Something American, good value, underrated, and not available in the UK.
He suggested that I see through the marketing gimmicks of Cycles Gladiator and try the Cabernet Sauvignon at about 11 bucks.  I've not tasted it yet.
At a California Wines event in London last month, I stumbled across the same brand.  A number of thoughts raged.  It's available in the UK!  And they do a Pinot Noir!  And it's the same cheesy label!  And it tastes annoyingly good…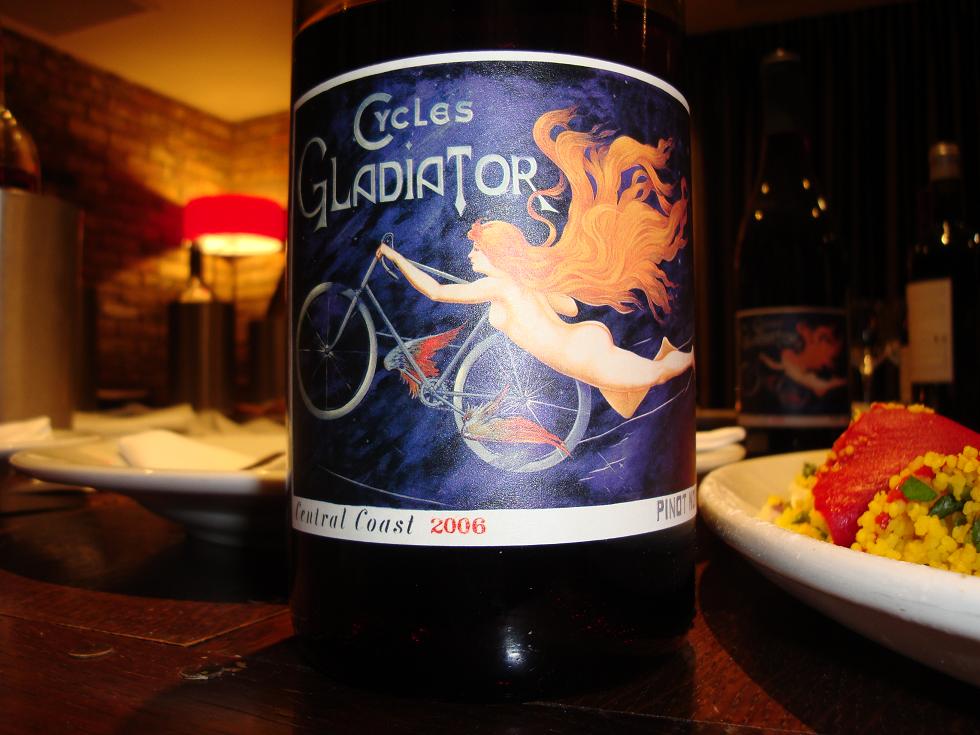 In fact the cheesy label is considered so naughty by the State of Alabama that it is banned from sale in this jurisdiction that, whilst not completely dry, is hardly going to be competing for the wine industry award for most bottles sold per capita.
This has lead many conspiracy theorists to conclude that the label is a Hahn Estates publicity stunt.  The cost of half a case of lost sales per week in Alabama is outweighed by the worldwide pent up demand
I agree with the shop guy in NYC, though.  See through the packaging and sample the wine.  It is apparently available at £6.99 in the UK (possibly at Waitrose or Co-op, although I couldn't find info online) which is stonking value for a half decent Pinot Noir.  The flavours are soft strawberry, tart raspberry and yummy spice.  I recommend drinking it fairly well chilled.