Friday, June 11th, 2010
There is definitely a place in my heart for wines that are a bit bonkers.  A tale of the unexpected.  Something with its own personality.
I recently visited Vivat Bacchus in Farringdon with a colleague.  We sampled two sweet wines – one white, one red – both bonkers.  Sadly the white tasted of wallpaper paste and the red of cherry lips soaked in meths.  And Vivat Bacchus tried to double tip me.  I hate it when service is already added to the bill and then the credit card machine offers me the "opportunity" to add another tip, presumably going straight into the long pockets of short-handed management.  A chilled Valpolicella on the same visit was dreamy, but this is not enough to entice me to visit either branch of Vivat Bacchus again.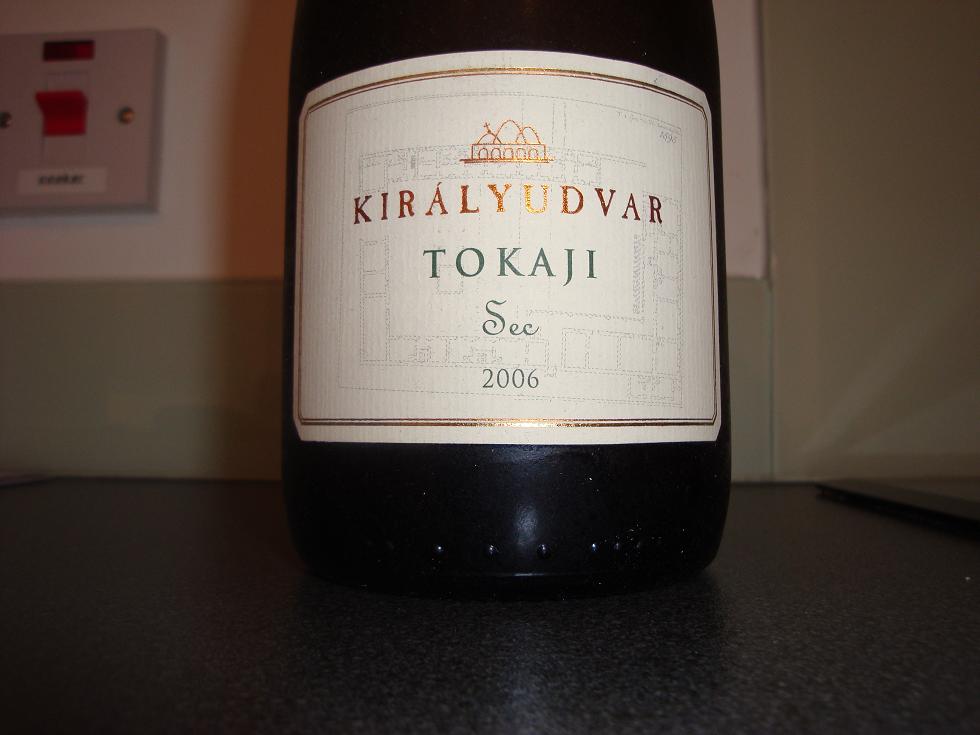 I have tried many superb Tokaji dessert wines, almost all of which were not particularly Dizzee Rascal, but nonetheless tasted sweeter than an Armand van Helden megamix.
This Királyudvar was dry and, in a sense, that made it madder than a Tory/Liberal conspiracy.  But mad can be loveable.  It can be intelligent.  It can command respect.  This is the Vivienne Westwood of wines.
I can't claim that I know whether she tastes of honey and meringue, but, like this wine, I could think of 10,000 worse dinner partners.
I got mine from the Wine Society for £18, so not cheap, but if you want quality like Westwood, then you have to be prepared to pay.  I enjoyed mine with a pork chop with mustard, garlic and thyme.