Purely in the name of research, you understand, I've been sampling a range of Pinot Noirs from different corners of the globe.  I say "corners" because I am still not sure that Magellan got it right.  The Earth is about as round as an American Football, otherwise where does Everest come into the picture – surely it's more than Mother Earth's nipple?  And imagine what the "globe" might look like without the levelling effect of billions of gallons of briny ocean.
Reading, Berkshire, is an oenological corner of the UK that has cornered the market in bizarre Pinot Noirs including this one, courtesy of the Sunday Times Wine Club and via Reading from a far away corner of Europe known as Moldova.  Described as "Burgundy rivalling" by the STWC, I am not sure which corners of Burgundy they are talking about – presumably the darkest and dingiest ones.  There is a warning on the page that provides a clue.
Dark ruby colour (much deeper than Burgundy!)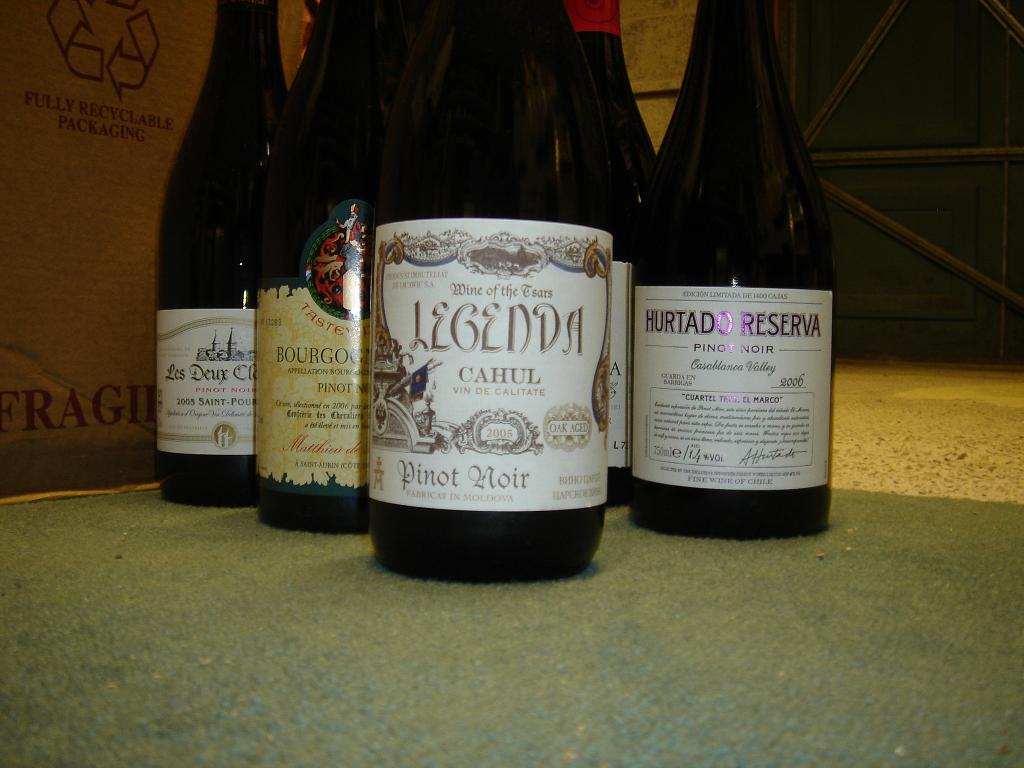 The wine is dark because it tastes like prunes, which to me is a metaphor for, and stark reminder of the cheap Chilean wines of the 1980s.  Fortunately there is a little more to it than that – nutmeg, cloves and other Xmas spices combining with vanilla pods and just a smidgen of strawberry hidden away in a corner at the back.  Once aired the wine was marginally better than I originally gave it credit for.  At £5.83 it's probably fairly priced although that is a £3 saving on the normal price, apparently.
You can't expect legendary wines from a mixed case at £69.99.  This wine does fight its corner before collapsing in a heap and losing.  I think we will see STWC quickly add this to mixed cases randomly until out of stock.