Monday, October 29th, 2007
Quick shout out for the Giants who beat the Dolphins 13-10 yesterday, in the first ever NFL game played outside North America.  As you might expect, I was at Wembley, and sampling the beer and food (the wine available looked very ropey indeed).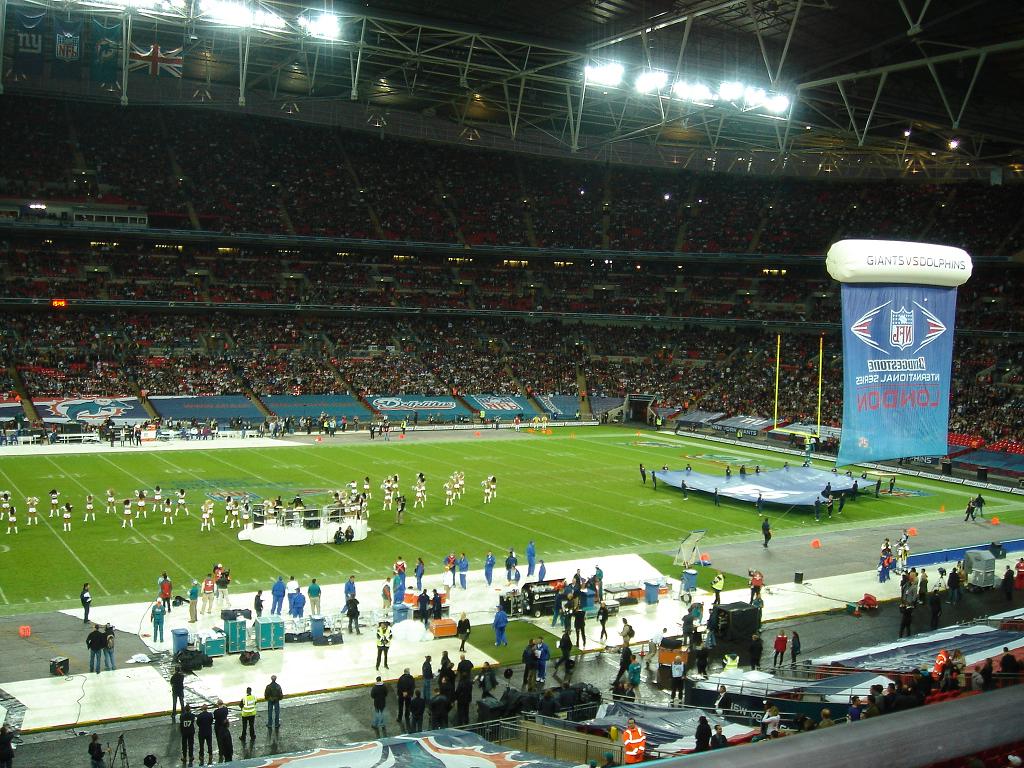 Whilst at the counter, the guy in front (American) was asking the server what note he had in his hand.  "£20" replied the server and (trying to be helpful) "that's about $40 at the current exchange rate".  The American guy did not think that particularly helpful as his brain computed that he had just paid $7 for a beer.