I've got a question for you.  Should one review an establishment when invited there to a party?  When one's hosts settled the bill?  When the resto had to cope with 36 covers contemporaneously?
The answer is that it's perfectly acceptable, as long as you have more cheek than a side of pork.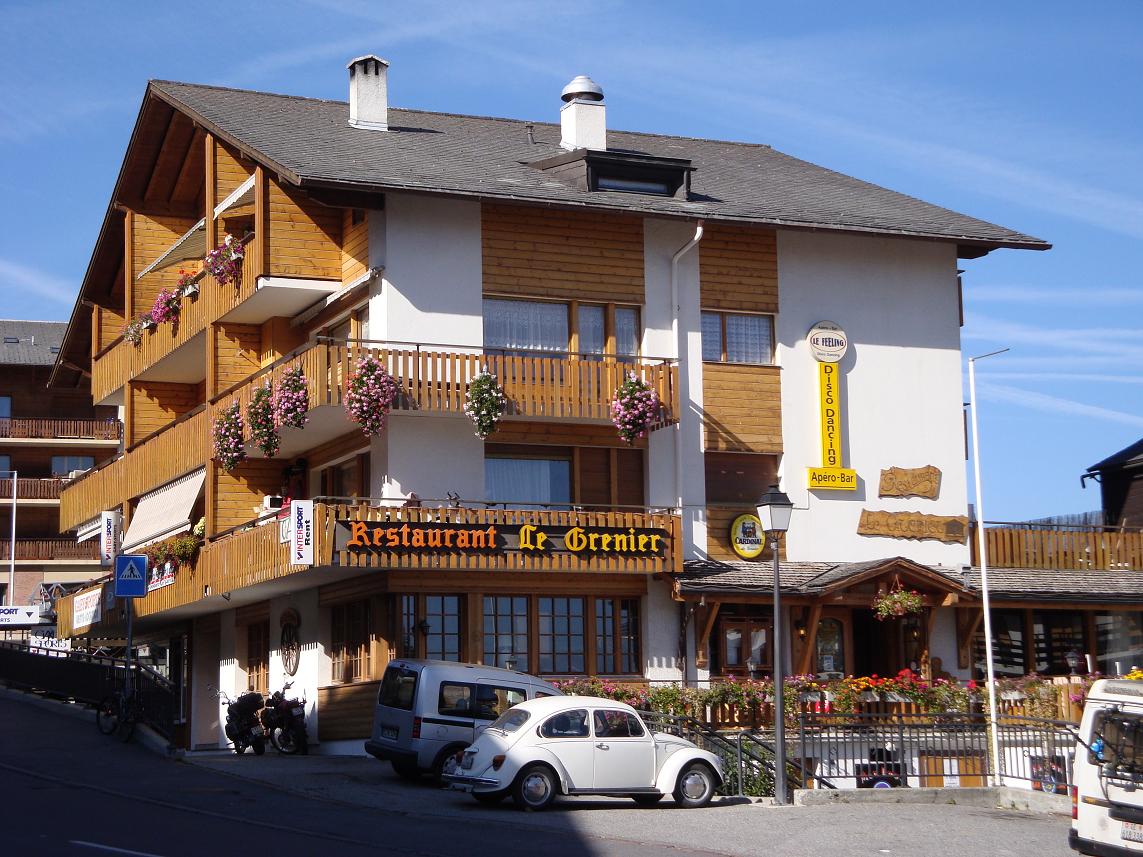 And so, we find ourselves in the 4 Vallées resort of Haute-Nendaz on the occasion of Alan's 50th birthday party, where the great and the good (and for all I know, the not so great, and the not so good) assembled.  You see, Alan's friends fall into a number of categories:  business; rugby; golf; parenting; Cobham neighbours; bob sleighing; paragliding; shark bating; interplanetary exploration; and the most fearsome Scottish walkers.  For the record, I fall into the first category, and aspire to be fit enough one day to be measured alongside the latter group.
I suppose like most of us, Alan has been particularly successful at keeping his various groups of friends apart.  Inevitably the most common phrase of the weekend was "Hi, I'm X, so how do you know Alan?"  At first I thought this was odd until I remembered my 40th party where hardly anyone knew each other, and the most common phrase was "Hey, you, can you pass me a beer?"
Heidi arranged the menu which included a fine salad followed by vache à la clochette served on a hot stone.  Known by some as entrecôte steak, it was accompanied by a superb local wine Dôle de Salquenen.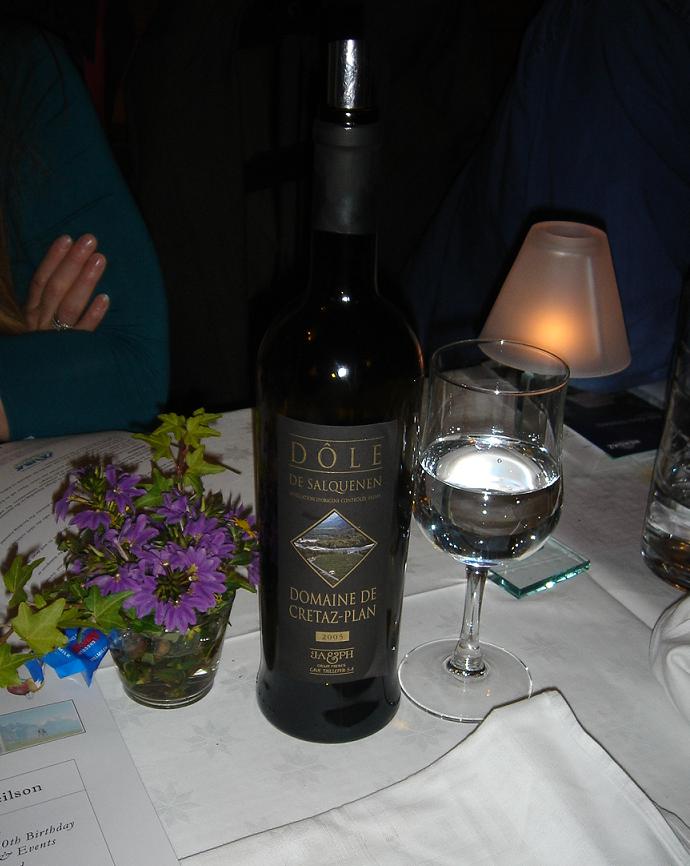 The taste was of leather and red fruits, well chosen to accompany the beouf.  It also tasted nice on its own later as the speeches droned on into the night.  Actually, accustomed though I am to hearing public speaking, there was very little.  I did pity poor Jay, the guy tasked with organising the weekend activities, who stood up in front of 35 pissed folk (and one sober) and tried to explain (amid jeers) how early everyone needed to get up on Saturday morning.  The guy done good – all weekend.
Le Grenier?  Oh yes – it was excellent.  We will be back one day, possibly after riding in on a falling meteor, with the Scottish walkers leading the trail.
Le Grenier, 1997 Nendaz, Suisse. Tél. +41 (0)27 288 24 40; Fax +41 (0)27 288 10 80
grenier@bluewin.ch