Some people claim to learn something new every day.  Poor them!  I make it my point to learn at least 5 new facts every day.  Fact two on September 29th 2007 proved to be a stunna for me.  I can't count the number of times I have been to Switzerland and drunk Dôle thinking that it was a local grape.  D'Oh!  Marie-Bernard Gillioz Praz was the evil person who gate-crashed my ignorance.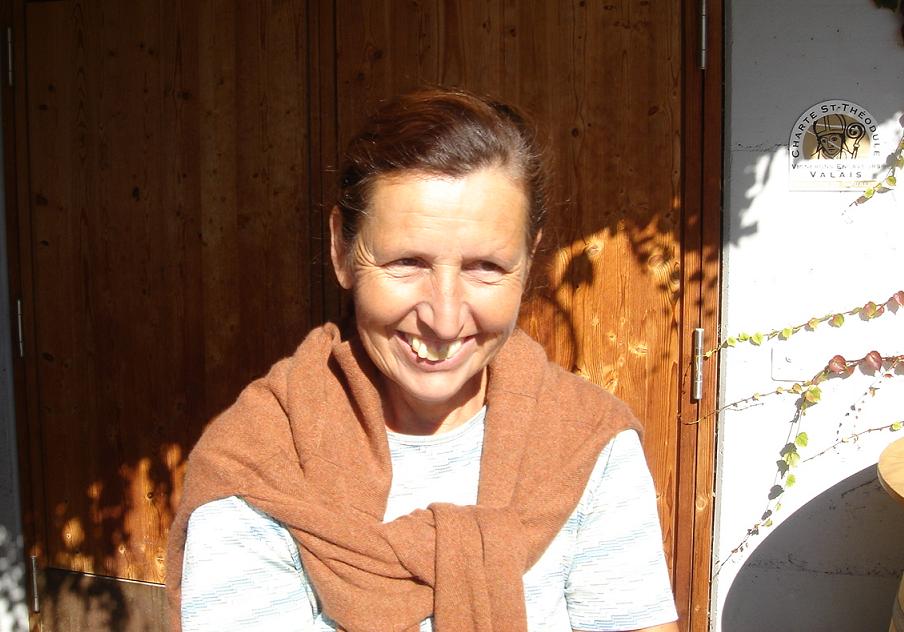 It seems that Dôle is merely a recipe.  An oenological prescription that determines the correct proportions of two grapes, Pinot Noir and Gamay.  The former, it is determined by the powers that be, should constitute the majority of the mix.  And what powers!  Anyone who has ever been to the land of the Milka Cow will know that "Remplissez cette fiche, s'il vous plait" is the most common phrase heard.  Filling out forms is something of an obsession for this nation and is one part of la vie suisse that Marie-Bernard detests.  She describes herself as une artisane de la vigne et du vin and her openly stated aim is to make wines as natural as possible.  She relishes the variations in the wine that serendipity generates, and the fact that the somewhat random combination of grape, sound, smell and alcohol, should produce something different every time, to be the absolute and pure beauty of wine.

Sadly the authorities don't agree and every action she takes on a wine, requires a form to be completed, lest the Obergrupenfuhrer of the AOC Valais issues a 14 day warning of inspection.  This do-gooder auditor can close down her operation if the requisite fiches have not been remplissées.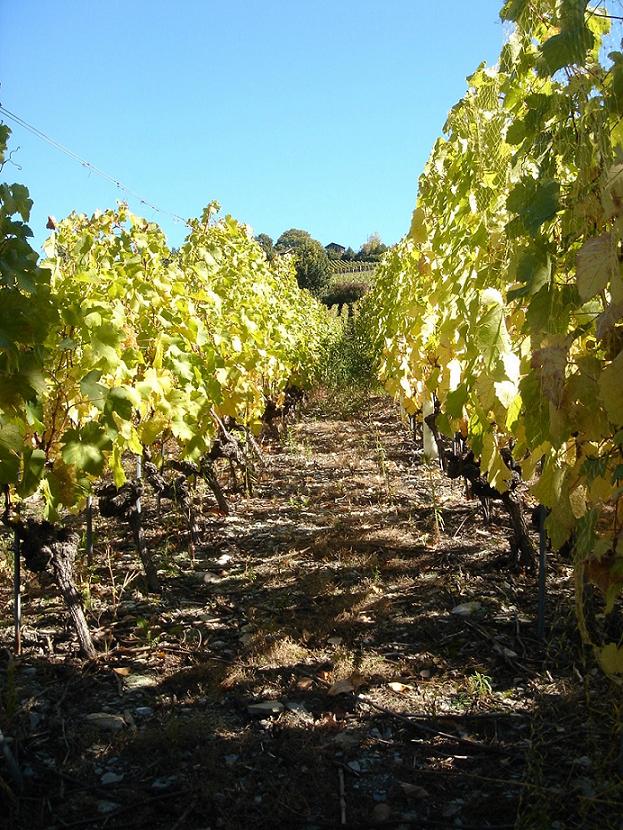 The variety of grapes grown in the Valais region is astonishing.  Marie-Bernard pointed us at Petite Arvine, Chasseloir, Pinot Noir, Gamay, Muscat and Syrah – a heady mix.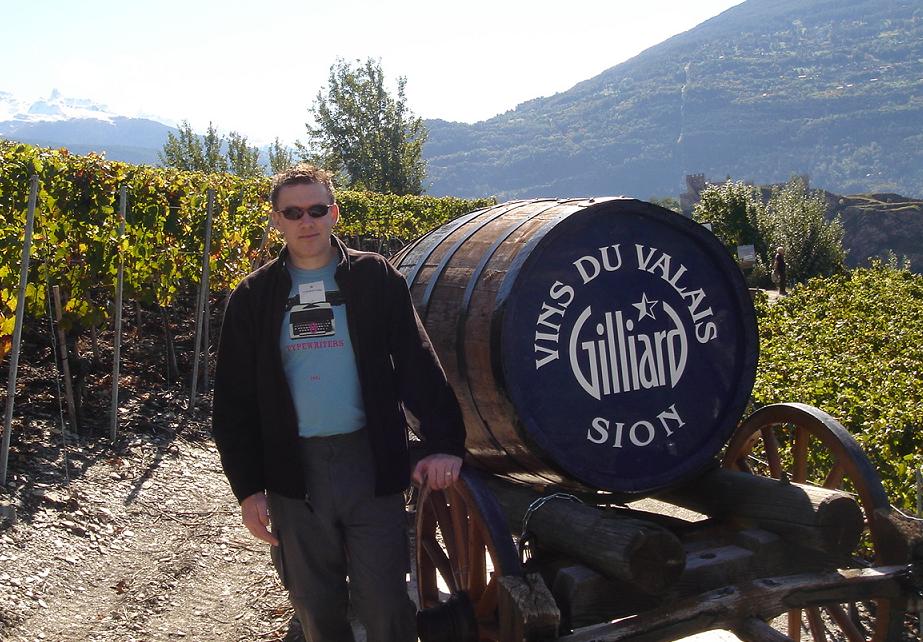 We sampled a few nice ones.  The Petite Arvine 2002 tasted more like a nice mellow Muscat.  The sibling 2006 was fresher, sharper, more zingy with pineapple and honey notes.  Both very nice wines in their own right.
The Dôle 2006 was light, fruity quaffable wine tasting of young raspberries.  Whilst containing 49% Gamay it was not as jammy as a Beaujolais, and was more serious in the way that a Volkswagen is more serious than a Mini.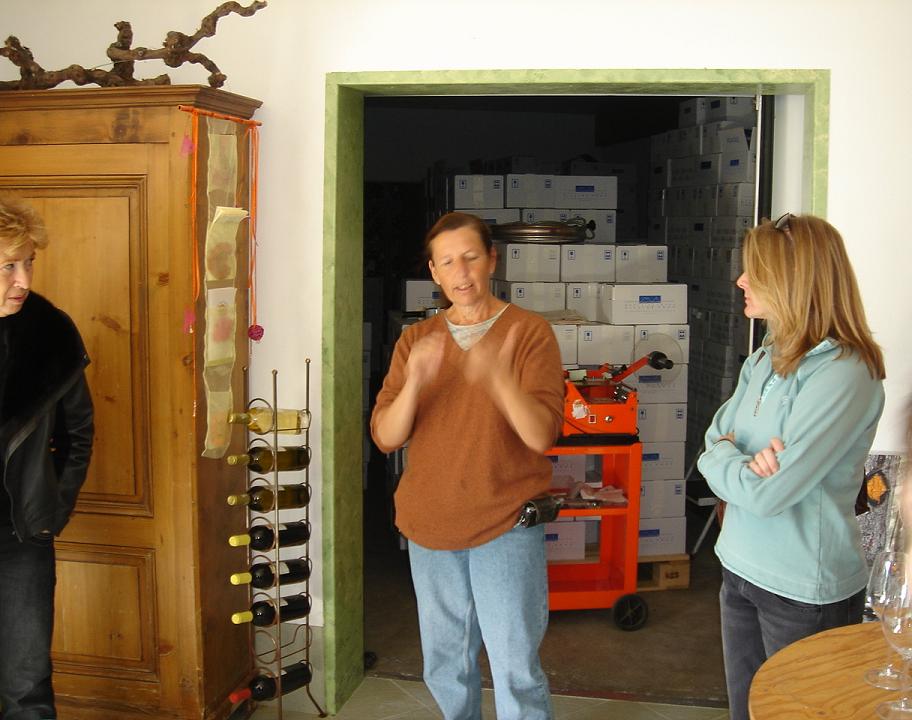 Our final sample was a 2005 Syrah.  Marie-Bernard decanted this, and then vigorously swirled the wine in the decanter as if trying to conjure an ancient spell to unleash a plague of locusts upon the vicious wine auditors.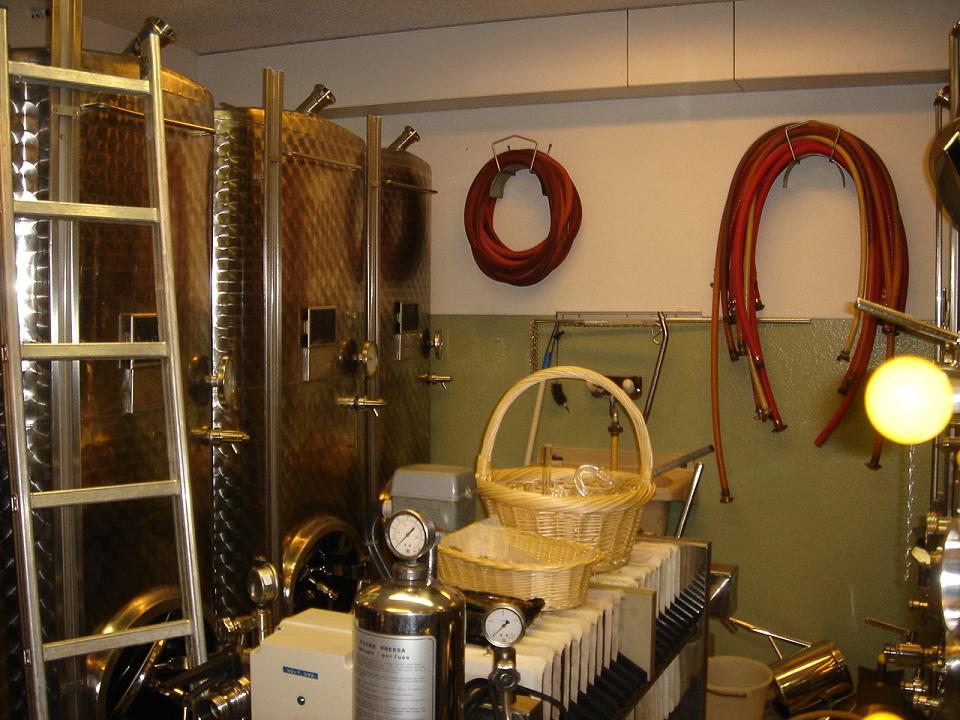 The Syrah tasted of blackberries and spice.  Opinions were divided.  Most agreed on black pepper but the taste of ginger was a less unanimous vote.
In all, a great experience and I am so glad I got out of bed.  It is, however, a strange experience tasting wine in the morning.  I reluctantly exchanged my normal propensity to swallow, for a temporary spitting fit, and was proved to be thankful later in the day having climbed several hundred metres to Lac Cleuson.
I would like to publicly thank Marie-Bernard, and Audrey, our translator, for making the visit such an endearing experience.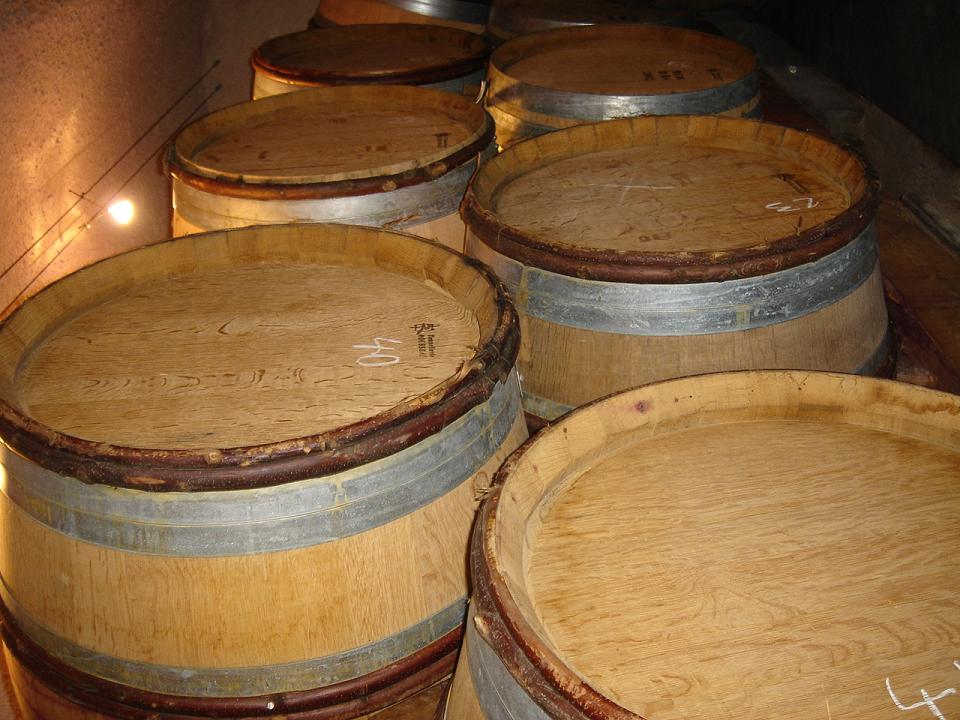 In case any of you are wondering what Fact 1 was on this fine day, I can reveal it was that French-Swiss breakfast chefs hate cooking poached eggs – from a nation of foodies, this is a travesty.  Facts 3, 4, and 5 cannot be revealed on a blog for family consumption.
Marie-Bernard Gillioz Praz, Vigneronne – encaveuse, Rue de l'Etang 71, 1971 Grimisuat/VS.  Tél:  +41 (0) 27 398 15 44;  Fax:  +41 (0) 27 398 49 69.  E:  mbgillioz@bluewin.ch