Quick shout out for the Giants who beat the Dolphins 13-10 yesterday, in the first ever NFL game played outside North America.  As you might expect, I was at Wembley, and sampling the beer and food (the wine available looked very ropey indeed).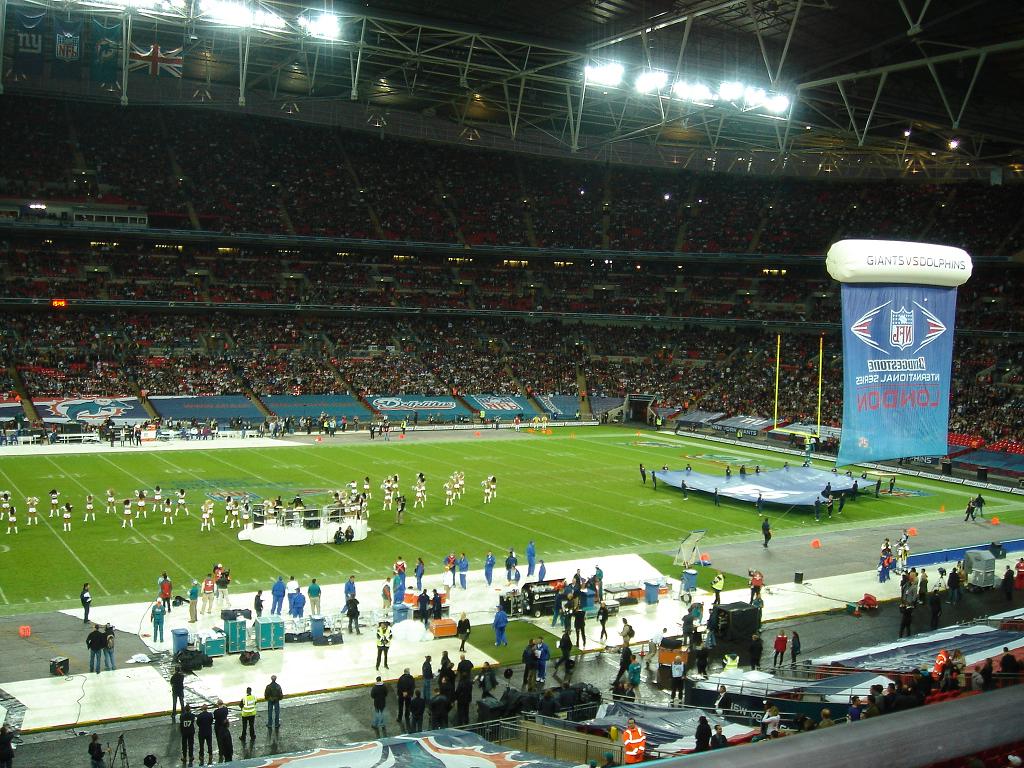 Whilst at the counter, the guy in front (American) was asking the server what note he had in his hand.  "£20" replied the server and (trying to be helpful) "that's about $40 at the current exchange rate".  The American guy did not think that particularly helpful as his brain computed that he had just paid $7 for a beer.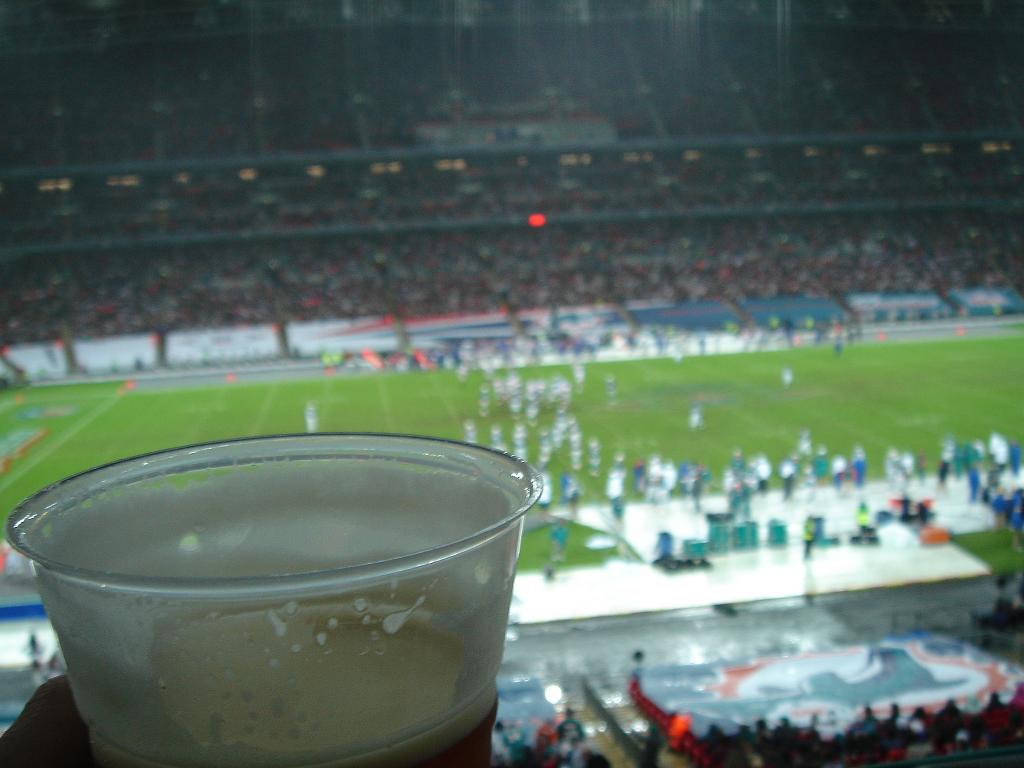 I too contributed to the cost overruns in building Wembley stadium by paying a further $16 on fish and chips, and $20 for a programme.  Since the ticket price was in the region of $140, this was clearly not going to be a cheap day out and I am not surprised most of the Americans had glum faces.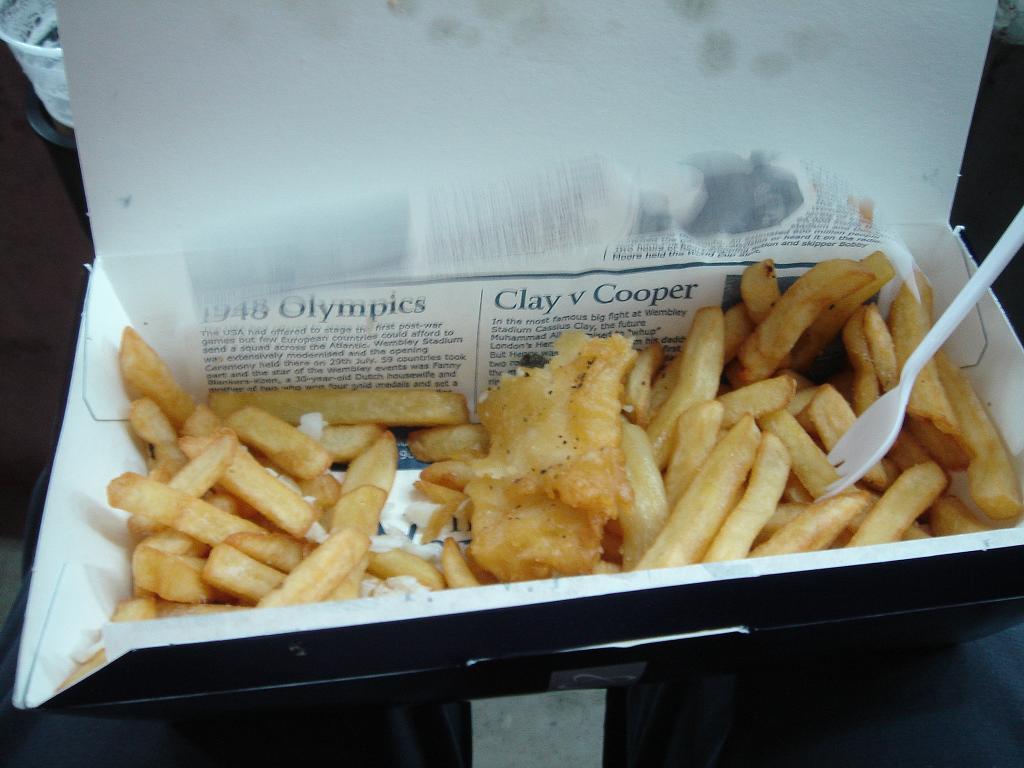 The Dolphins are having a dire season with a whopping 8 game losing streak hardly emulating the "perfect" 1972 season they kept reminding us about over the PA system.
As a former linebacker for the prestigious Stockport Falcons (never won a game while I was on the roster) I had sympathy with Clam Chowder (no 52 for Miami whose real name is Channing Crowder) who made most of the Dolphins' tackles but still ended up in the losing side.  Both quarterbacks had awful games.  Eli Manning's passing ineptitude was eclipsed only by the appropriately named Cleo Lemon, who presided over 4 consecutive penalties in an offensive drive that saw Miami lose about 30 yards, fielding ineligible substitutes and even an illegal formation amongst other schoolboy errors.
Overall though, I wouldn't have missed it for the world.  The awful weather was widely reported in the US as "typical for London in October".  I disagree with this statement strongly, since the last two words of the sentence are completely superfluous.  Despite this, the event lived up to its billing and much more.  Fantastic!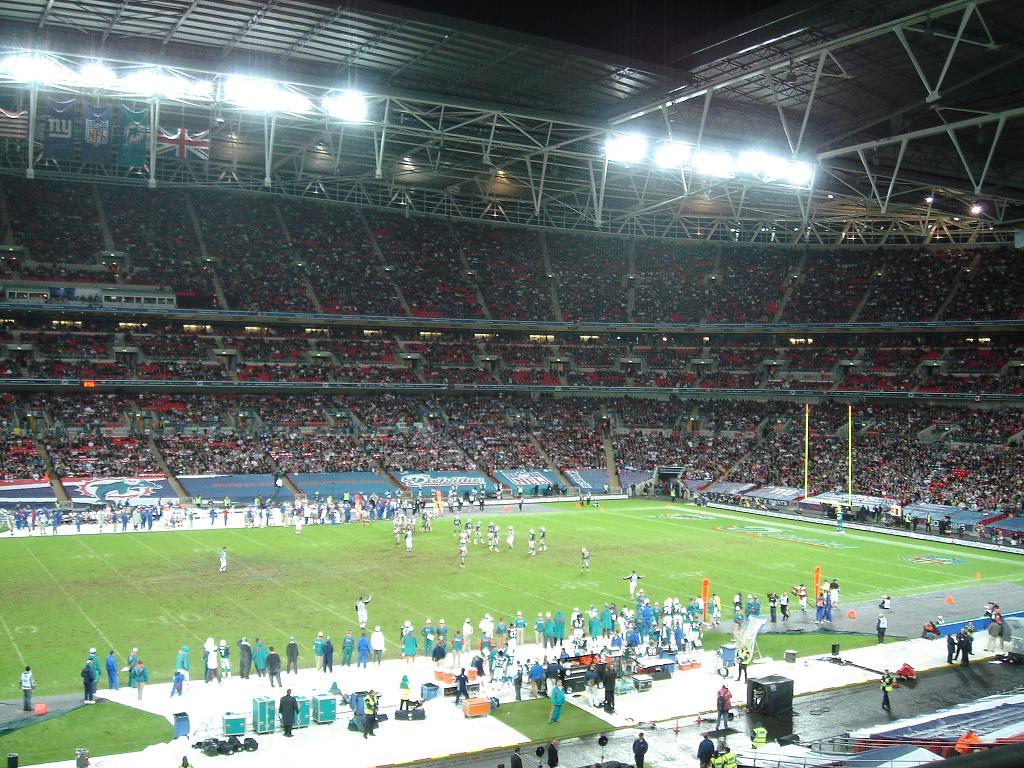 So I am celebrating by giving you a chance to win some pride by telling me where the football is in my "Wino ball in the photo?" competition.  Study the photo below and tell me where the ball is and I may even offer a prize to the most original/apt/amusing response.