Being in Geneva, on the Swiss/France border, we called Alban, our mate from Grenoble for a recommendation.  Alban has business contacts in Geneva so he would know a decent restaurant.  Better than that, he came over to meet.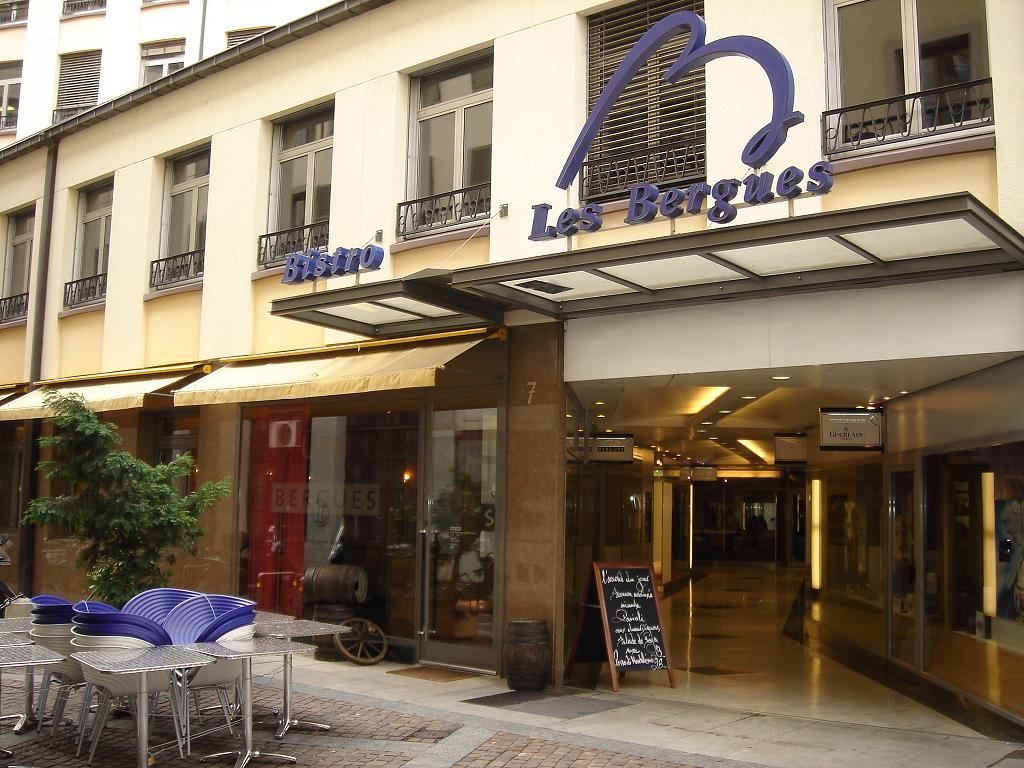 Bistro les Bergues is just off Quai des Bergues which overlooks the wide river that divides Geneva's competing neon armies of Rolex, Credit Suisse and Patek Phillipe advertising hoardings (which are best viewed at night).
I would love to talk about the prices and rip-off mark-ups in the wine but Alban sneaked off and paid for the entire meal while I was not looking.  I tried so hard to offer cash but he insisted.  Then he took the piss out of the English weather and people, and I understood that he had purchased the right to some impudence.
Bistro les Bergues is Croatian owned, but serves food that is more reminiscent of the Middle East.  The Mezzé lebbanais was interesting but lacking variety.  Various dips, salad and pitta bread but no imaginative side dishes.  Still, they kept bringing top-ups and the quality was superb.
My main course of St-Jacques grillées sauce homardine (lobster) was a crustacean gem, or 5 gems to be precise.  But the company was more important than the food or wine at this time.  We hadn't seen Alban for nearly two years and he is a diamond.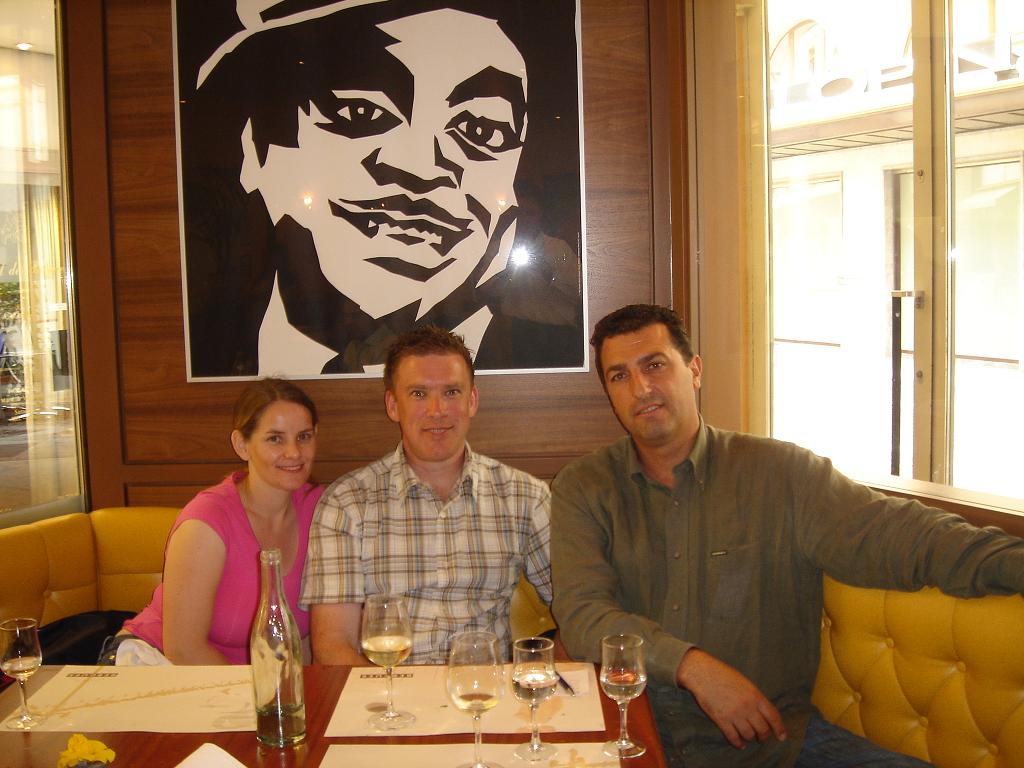 The wine was local (at Alban's insistence).  Vertigo Pinot Blanc (de Geneve) was from Bardonnex and tasted of pears and peaches.  Nice and dry and perfect with the scallops.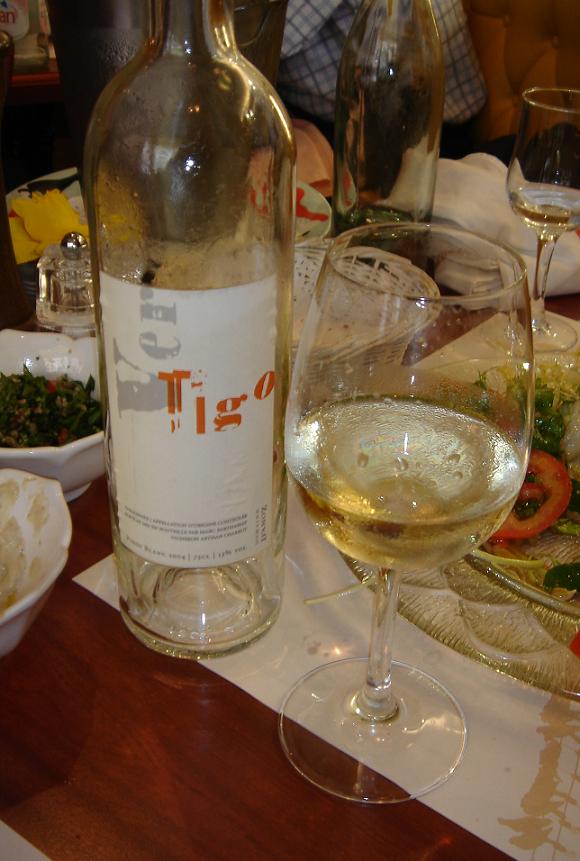 I owe Alban one, despite his cheek.  Il ne parle pas anglais du tout, donc je veux lui dire qu'il n'est pas con, comme je l'ai dit!  Salut Alban…..!  Alban, si j'avais su que tu allais payé, j'aurais commandé encore une bouteille de vin!  A plus tard.
BISTRO LES BERGUES, Rue Kléberg 8, 1201 Genève.
T:  +41 (0) 22 73 11 250.  E:  info@bistrotdesbergues.ch.
W:Â  http://www.bistrotdesbergues.ch/home.aspx.