Thursday, October 25th, 2007
I was once served Salice Salentino at the Flying Pizza "from zee heel of Italy's boot, signor".  I loved it, and later discovered the heel was, in fact, Puglia.  Since then I have looked out for wines from the area and spotted Pillastro Primitivo 2002 at STWC for less than a tenner.  Robert Parker awarded this wine 88 points apparently.  I don't award points as (a) I am no expert; (b) wine is too subjective and personal; and (c) I can't be arsed.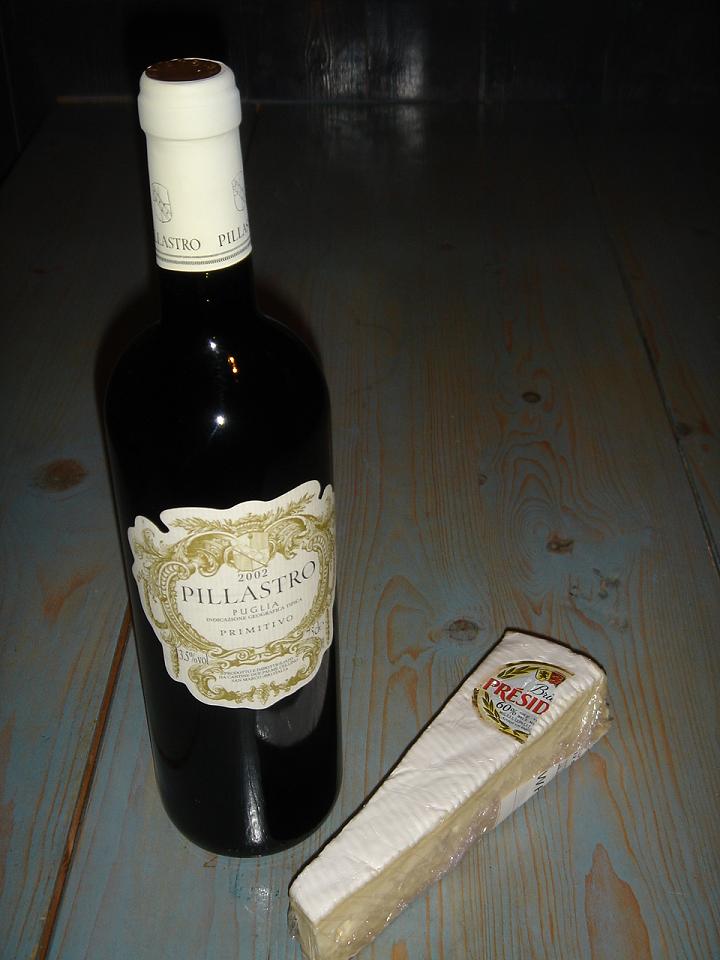 This Pillastro at 13.5% was full bodied and displayed red cherries, nutmeg and some leather.  Quite a serious wine for only slightly more than the cost of a Blair family holiday.  Drinking this wine is a bit like eating a rich fruitcake but I've already made one reference to Tony Blair so perhaps I'll quit while I'm ahead.