Tuesday, December 21st, 2010
A plastic cork.  Oh my GOD!  Hugo Mesquitah (@mesquitah) will kill me if he knows I even looked at this bottle, never mind drank the wine.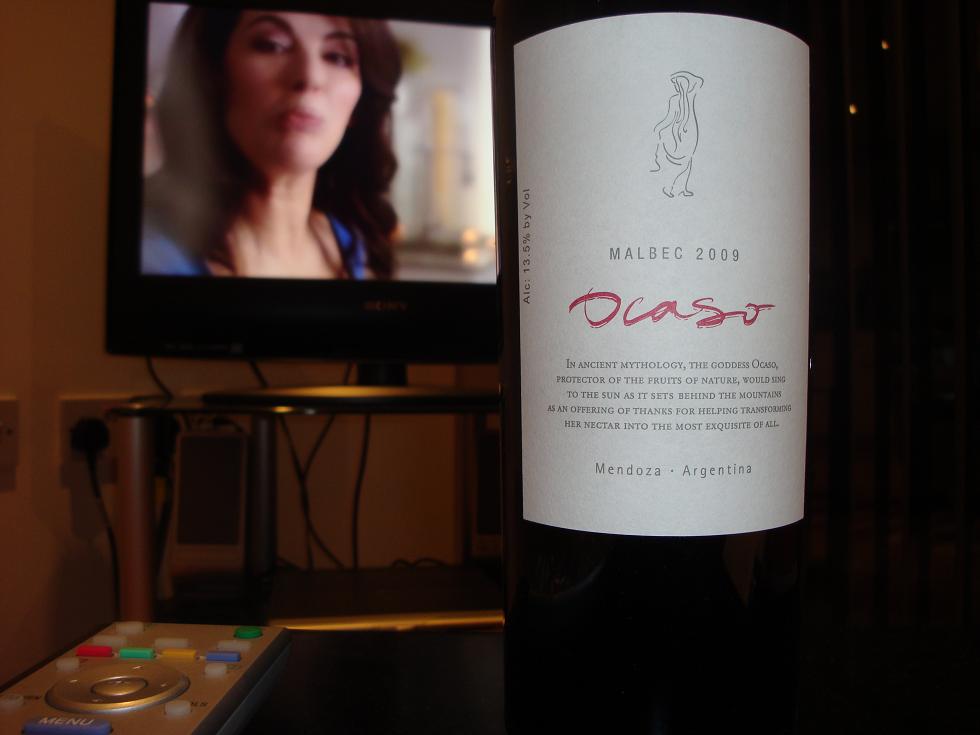 This came from Naked Wines at a pretty expensive £9.49.  But, then again, there is such a super-complex array of discounts that the real price could be anywhere between £3.50 and £750.
The wine is typical Mabec and tastes of dark chocolate and cherry liqueur (probably Thornton's) and has a velvety texture.  Very nice and possibly even worth a tenner.  A bit lighter than most Malbecs and a refreshing 13.5% ABV.
I recommend drinking young (as it is plastic corked), trying to avoid the "face" price,  and following WART advice to drink at circa 16°C.  Snap some up quick though.  Before you know it, Gaucho Grills will be serving this at £56 per bottle.