Monday, December 6th, 2010
Beaujolais 2009 is reputed by Wine Society marketing materials as even better than 2003 and 2005.  Since I really enjoyed wines from both those vintages, I was prepared to fork out £150 for a case of some of the finer ones, like this Fleurie.  Normally tasting of Bazooka Joe and about as serious as a school playground, wines from this most charming of villages are great summer barbecue and salad wines.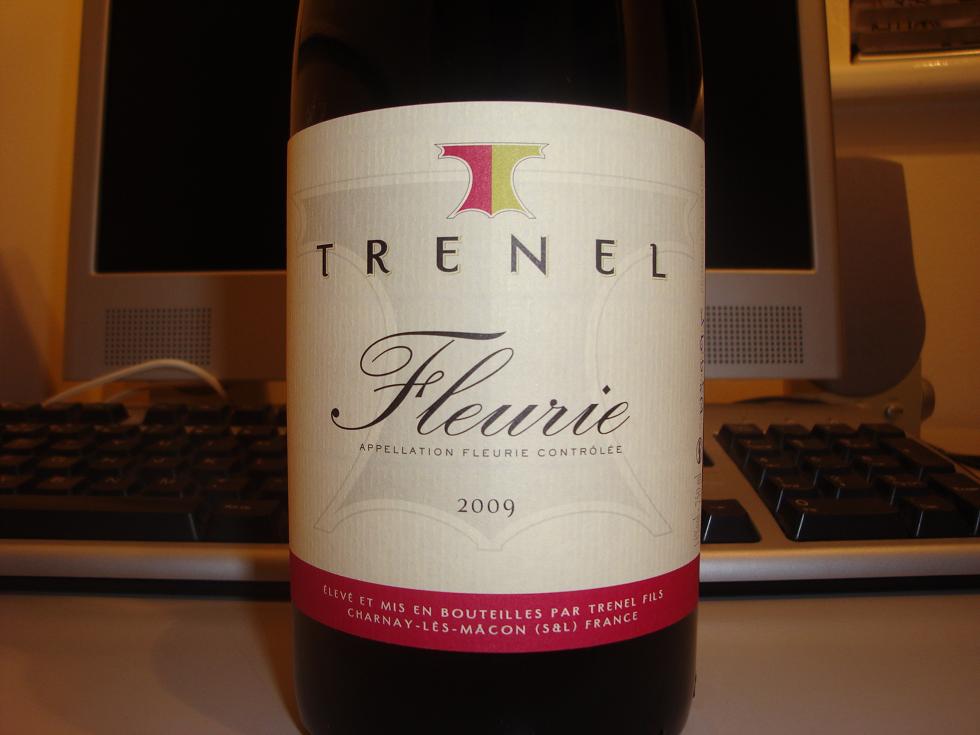 But this year, there is more headmaster than pupil in the wines.  No hint of bubblegum in Trenel, but a lovely zingy tartness tasting of ever so slightly unripe strawberries and tinned pineapple.  My other selections were from Moulin à Vent and Morgon.  I expect them to be even more serious and maybe long lasting, not least based on their more expensive price tag.
From the Wine Society at £9.95