Tuesday, December 27th, 2011
Beaujolais 2009 seems to be getting better and better. I've still got a case or two, supposedly improving with age but, in reality, finding its way into my belly faster than the breaking of a New Year resolution.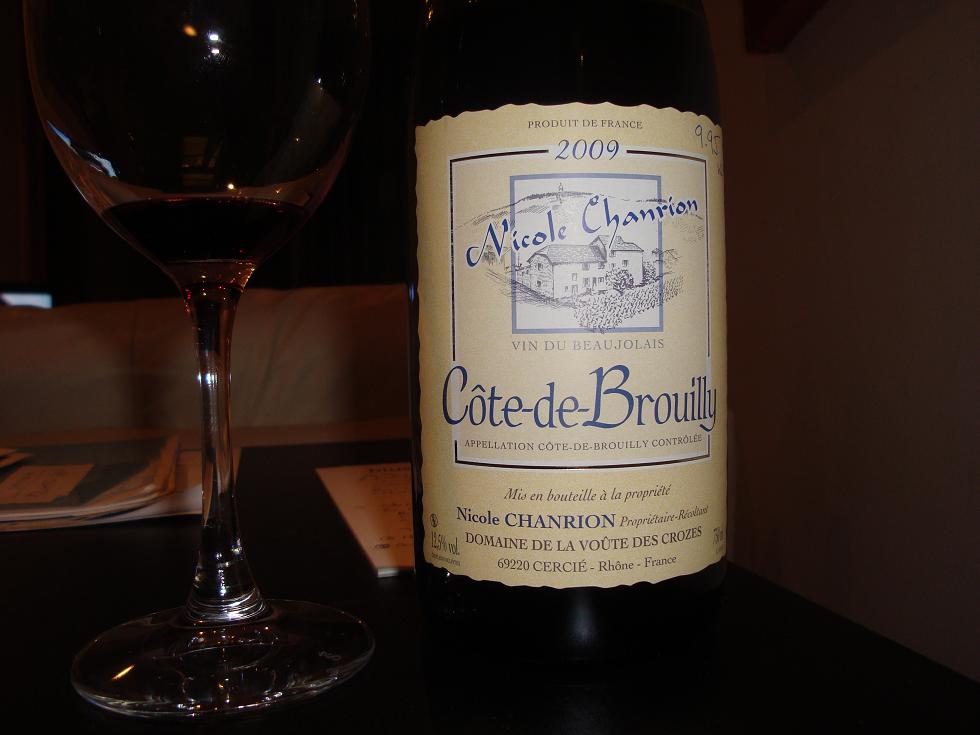 Take this Côte-de-Brouilly from Nicole Chanrion, which I got from the Wine Society for £9.95. There is full on fruit in a way that makes it hard to believe it is crafted from the Gamay grape, that in poor hands can taste of little more than Bazooka Joe with Cherry Coke.
By contrast, Chanrion has delivered an intense boost of full on fruit. Not so much lipsmackin' as tonsil tingling and jowl jiggling. It's a really good beans-on wine match (remember to use Branston Baked Beans if you are an adult).
The Wine Society looks to have left 2009 behind, in favour of the subsequent vintage. The good news is, 2010 is another super year for this lovable, reasonably priced, yet often overlooked region.