Thursday, October 31st, 2013
The best recommendations for a wine do not come from journos, PR samples or special offers. For me, they come from genuine wine enthusiasts who trouble their pockets to retrieve a cherished bottle from their cellar to share with you. Either in person or in absentia.
This bottle was given to be at a board meeting by one of my colleagues who has travelled extensively around South America and hearing my mild enthusiasm for Chilean Carmenère, passed a Cuvée Alexandre into my dirty paws one rainy Tuesday morning in Newton le Willows.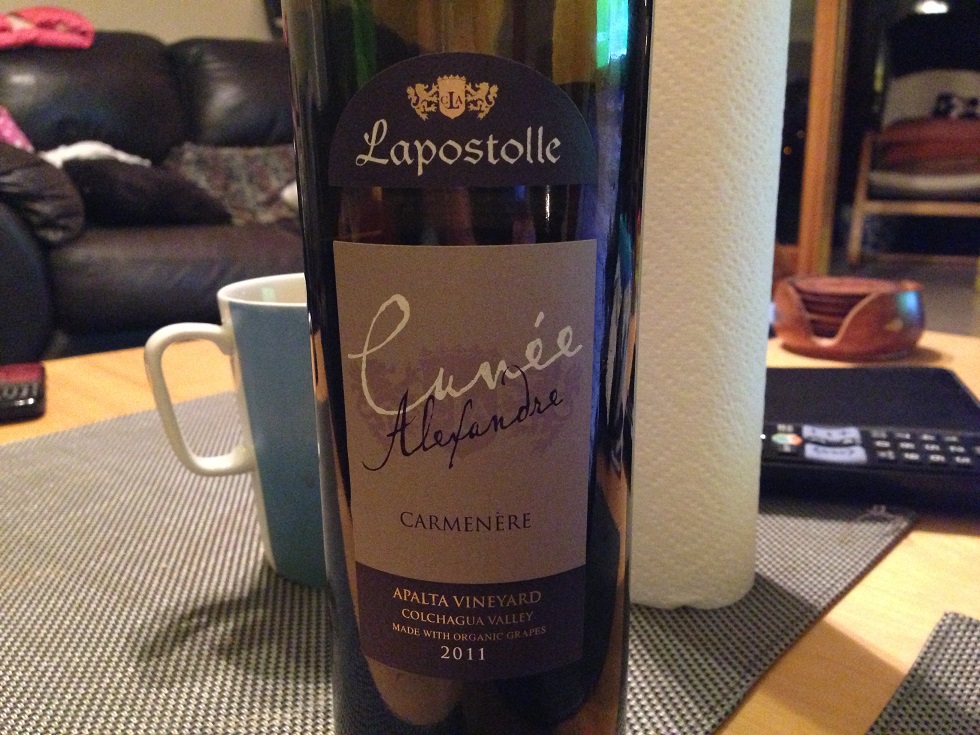 This grape, widely planted in Chile but d'origine Bordeaux often reminds me of real wood fires on cold winter days. Rich and herby, yet smooth and oaky, this example is full on, but refined and very moreish, albeit bound to give me a headache in the morning.
I daren't look up the price, because the quid pro quo is that I need to return the favour. But, knowing Chris, this is not a cheapy £5 bottle of wine. I think I'll be reaching into my Eurocave for a decent Bordeaux or Argie blockbuster, maybe not quite stretching to a Catena Zapata or Cheval des Andes.
If you want to buy some, try your local independent.