I am thinking of nominating Lausanne as the most boring city in Europe.  Before you ask, yes, I have been to Brussels, but I think Lausanne is to European city life, what Accrington Stanley is to the English Premier League.  Lausanne was so boring that our two night stay necessitated a lot of public transport – a train to Morges for the afternoon, a day trip on the ferry to Evian, an evening train to Montreux before waking on the final day and taking the early train to Geneva.
So why stay in Lausanne then?  It's a fair question, thanks for asking.  On a previous holiday we had stayed in Evian and done the ferry trip the other way.  In doing so, we found a resto in Lausanne which did the most fabulous rosti ever tasted.  As I was not running this blog in those days, I had no record of the name or location of this establishment.
So we asked around for the best rosti shop in town and a random camera retailer recommended Brasserie Bavaria.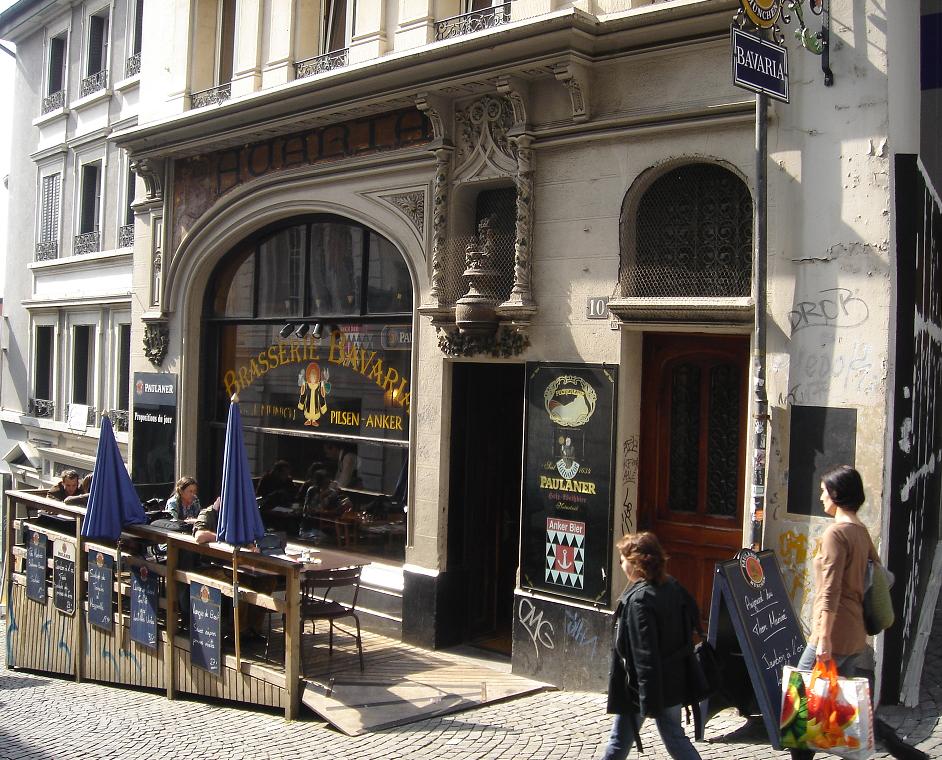 A strong Germanic influence is obviously at play, so we tried hard not to mention the war whilst placing our order.  The first course of warm goats' cheese salad was as good as caprine produce gets.  Smooth and as creamy as a double whipped cream sundae.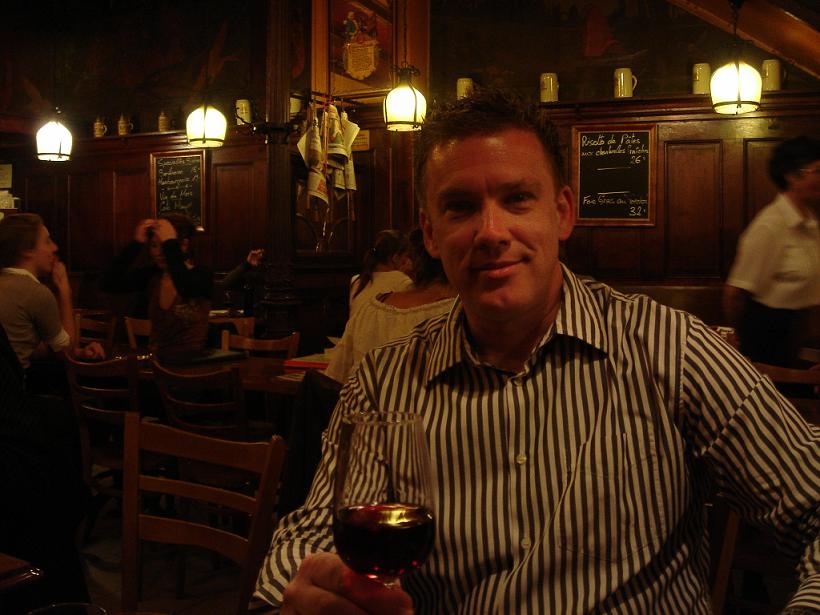 The main course of rosti was equally excellent.  Fred went for cheese and eggs whilst I plumped for cheese and dried beef (a Swiss version of bresaola, or maybe just bresaola, we are not far from Italy after all).  We wondered if this dish was the inspiration behind cheesy chips, a disgusting portion of soggy fried potatoes served with congealed melting fat dolloped on top, in English seaside towns.  Fortunately there was no comparison.  The rosti was crisp and delicious.  The cheese portion was sensible and not overpowering in quantity or flavour.  As a result both plates were ultimately clean enough to not need a dishwasher visit before the next customer.
The wine choice was another local Dôle.  "Pourriez-vous le servir un peu frais?" j'ai démandé au garçon qui m'a répondu "bien sûr, monsieur, comme toujours!" A refreshing change from the typically British response "Red wine?  Chilled?  No, I'm sorry you have to have it at room temperature".  The wine was Dôle Madelon AOC Valais, Cave Hubert Germanier.  At CHF36, definitely no rip-off here.  Smooth blackberry excited by a red grapefruit buzz.  It had more structure than any of the other Dôles I tried this holiday.
Sharing an apple strudel for dessert it seemed silly to complain that I couldn't have my favoured macchiato, and, that instead of my beloved Armagnac, Remy Martin Cognac had to suffice.   The strudel, served with top quality vanilla ice cream was an almost perfect apple pie.  Crisp, dry filo pastry, raisins more like fresh grapes, lemon flavours and super sweet apples.
The bill came to CHF 137.80.  Since the Swiss franc is not far off par with the USD, Americans may not think this particularly cheap.  For Brits, this translates as less than £60 – awesome value….
So if you ever have the misfortune to find yourself in Lausanne, before you commit suicide due to boredom, I strongly recommend eating your last supper at the Brasserie Bavaria.
Brasserie Bavaria, 10 Rue du Petit Chêne, 1003 Lausanne, Suisse.  Tél:  +41 21 323 39 13.