The gardening season is upon us and this year I am so organised, I had my lawn mower serviced early to beat the rush.  Now it's just a matter of being organised enough to be at home on one of the rare days that it doesn't rain, so I can mow the lawn.
While I stare glumly out of the window at another English horizontal monsoon, I console myself by sampling eastern European wine.  But making decent Pinot Noir is about as Herculean a task as predicting which raindrop will win the race to the bottom of the pane.
This Romanian immigrant was part of the 2006 wine trade and smuggled in via a Sunday Times Wine Club mixed case "pure pinot noir" in exchange for a £69.99 ransom.  Not in the exorbitant price category then.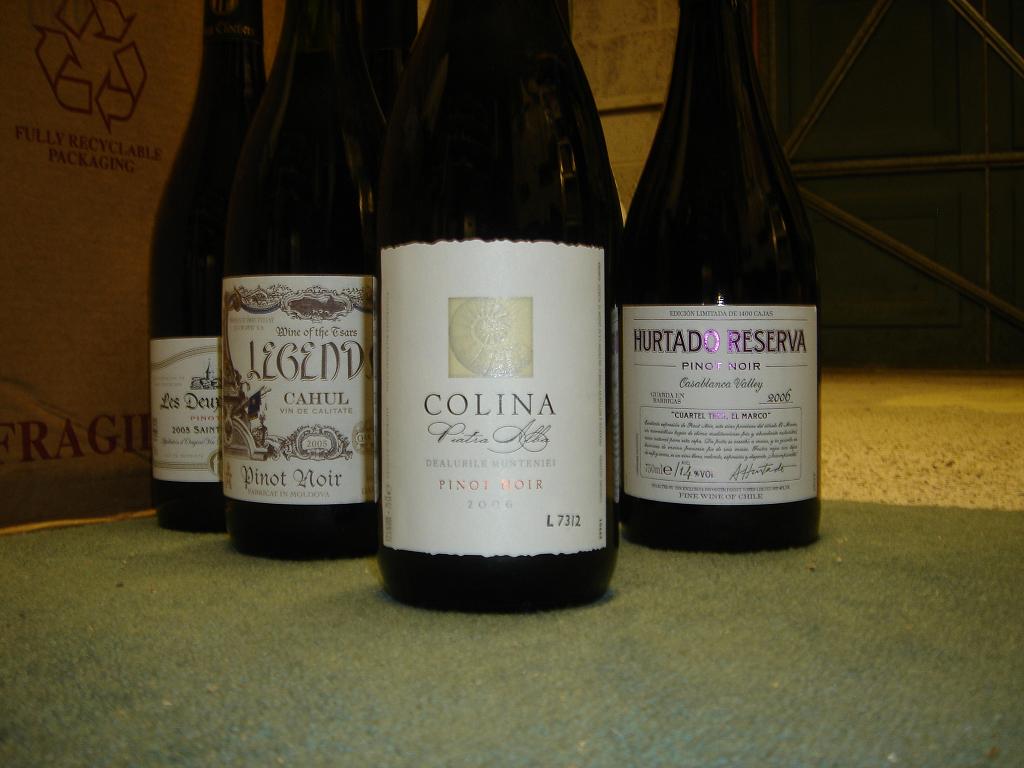 A rich aroma of cherries and wood smoke, perhaps some tarragon – nice.  Strong flavour of bitter dark cherries rotting in a compost heap – not so nice.  Long finish, because it is quite tannic and leaves a stale and bitter taste in the mouth.  Just a few peccadilloes short of wine impeccability.
The Romanians might need to try an easier grape than Pinot Noir if they want to score and, although just about drinkable, I can't see why this wine justifies a price of £6.08 per bottle.