Istanbul was Constantinople, now it's Istanbul not Constantinople, but I am pleased to find it alive and well on Bridge Street.  To be fair it doesn't look all that great from the outside.  Not very Byzantine.  Let's open the box and go inside.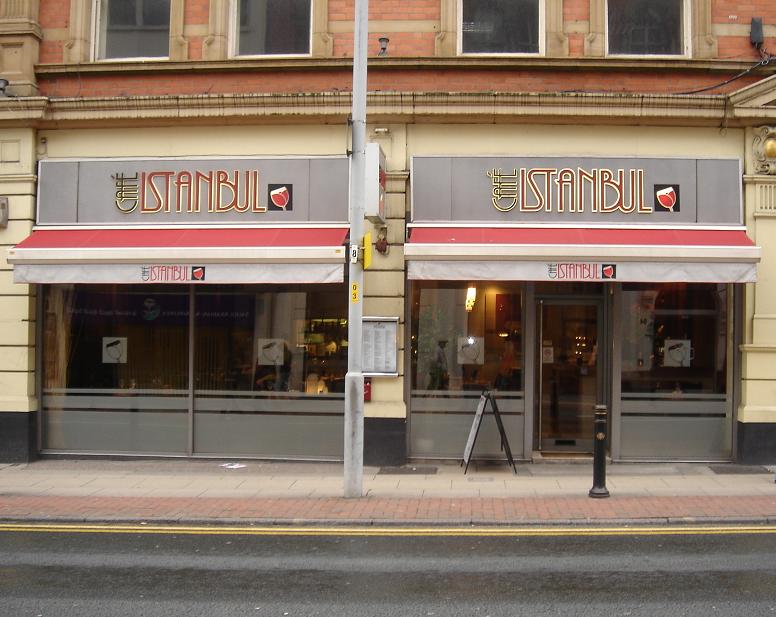 The welcome is warm and friendly and the interior well designed, although once again not particularly Turkish.
I complained that the hummus didn't come with any bread "am I supposed to eat it with my fingers?"  No, apparently I had to order pitta bread separately.  Fair enough!  The Chicken Istanbul is legendary and the spicy Turkish sausages are to die for.  I've eaten here before and the food is always top notch.  Spicy, interesting, well presented.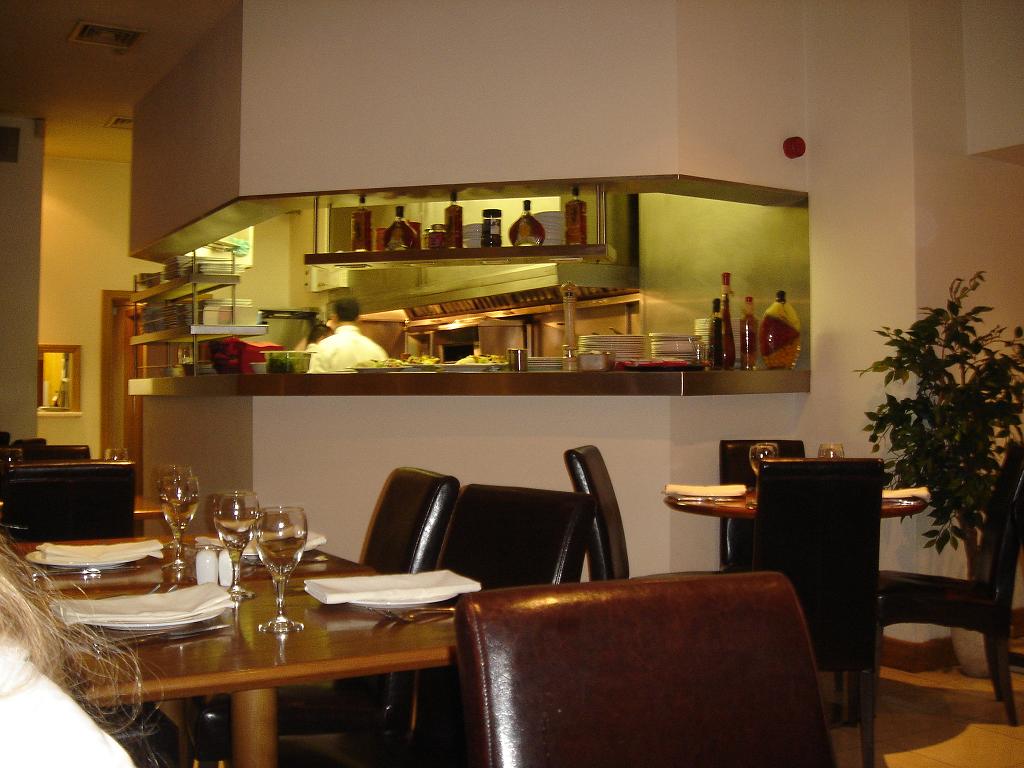 The Sierra Cantabria 2006 turned out to be a white Rioja made from 70% Viura and 30% Malvasia.  I got peach and lemongrass.  Not very exciting but then again not very expensive either.  I found it at Wine Dancer for £6.50, and a very reasonable £12.90 at Istanbul.  I might invest a little more in one of the better wines next time, though.
By the way, if you want to hear They Might Be Giants' version of Istanbul (not Constantinople) you can find it at YouTube.  If you simply want to eat like Turks, head for the Istanbul in Manchester.
CAFÉ ISTANBUL, 79/81 Bridge Street, Manchester M3 2RH.
T: +44 (0)161 833 9942 F: +44 (0)161 832 4485
W: www.cafeistanbul.co.uk