The European Wine Bloggers Conference is fast approaching and I am looking forward to meeting up with a wide range of nationalities with one common aim, to drink Rioja dry discuss maturely the status and future of wine blogging in Europe.  But my travel plans are a nightmare and I've really messed up.
The conference is in Logroño, which is a bloody good reason to visit in its own right, being at the heart of La Rioja.  But my flight is to Bilbao, home of the world famous Guggenheim Museum, and I booked the wrong flight back, leaving me zero time to visit.  And you know how difficult/expensive it is to change a flight with QuEasyjet.
Furthermore, my flight out is from Stansted at 7:15am which means I have to leave home at 3am to get to the airport – at least the roads will be quiet!
I sense that the travel travails will be well worth the effort for what looks like a great event.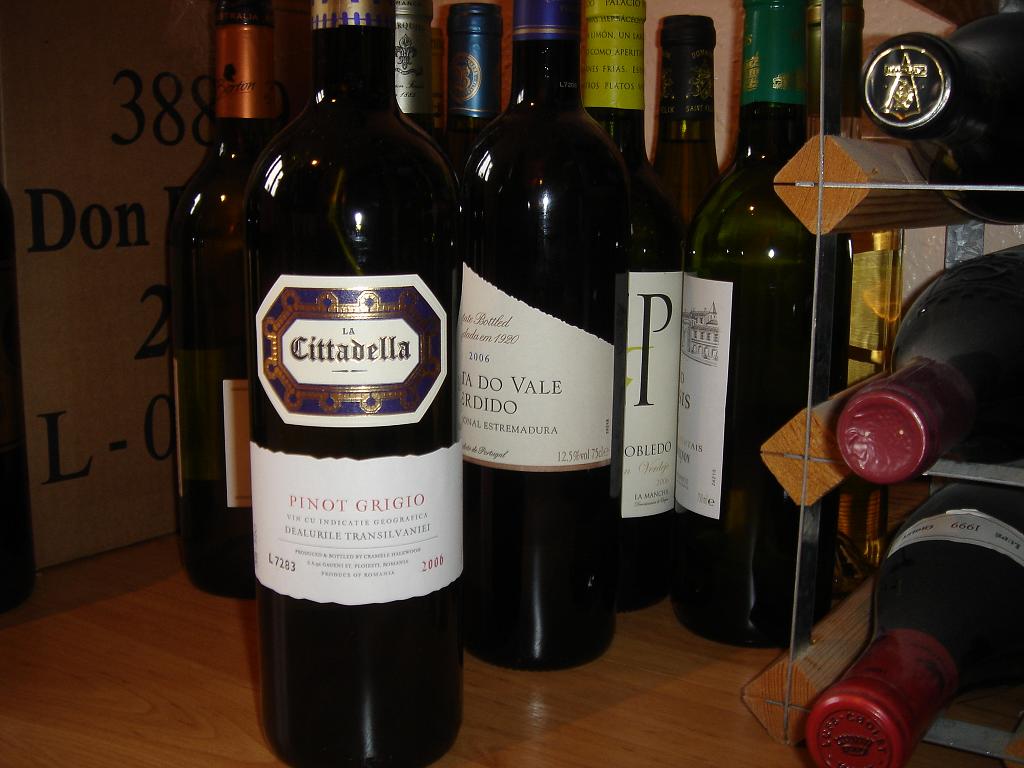 I was going to talk about this Romanian Pinot Grigio "from Transylvania", but like a lot of PG it is rather ordinary.  For the record it tasted a bit of grilled tomato with herbs.  La Cittadella came from the Sunday Times Wine Club in a "Crisp Refreshing Whites" mixed case for about £60.  I suppose I shouldn't have opened a bottle of Cloudy Bay next, which did kind of eclipse this poor Dracula juice.
Meanwhile a big fangs to Rob, Gabriella and Ryan for the hard work organising the conference and I look forward to seeing everyone there.