I visited Spain for a weekend recently, and tried a few wines with various blends of Viura, Malvasia and Verdejo.  Not many left an impression, to be honest.  I have a friend who doesn't drink Spanish wine unless from Rioja.  I think that is a bit binary.  For example there are some great Albariños from Galicia, and Ribero del Duero is hardly shy in getting their punters to part with large sums of wonga for their best wines…  But I take his point that Rioja is perhaps more consistent, whereas other areas require discretionary selection.
This bottle, like Don Quixote, came from La Mancha, unless I'm a daydreamer.  I found it in the "Spain and Portugal" section of my wine rack and it was part of a Sunday Times Wine Club (Laithwaites) "Crisp refreshing whites" case (about £60 the dozen).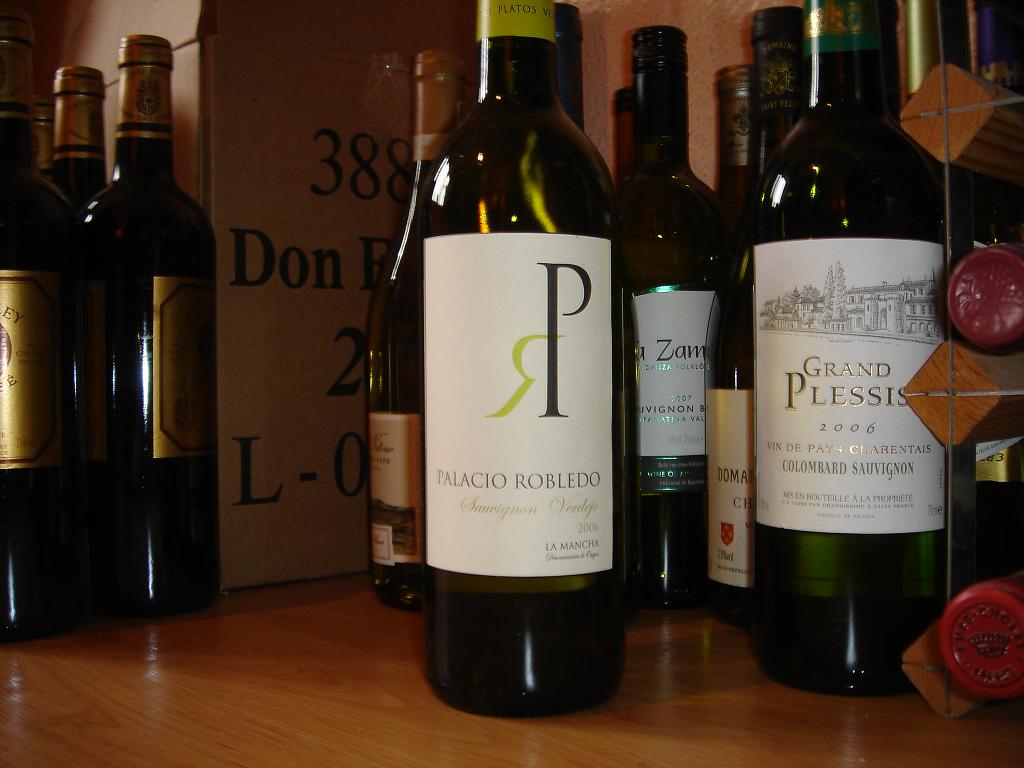 I am not sure what to conclude.  At the price, it is OK.  As a party wine it would go down a treat if you chilled it to 3°C or below and served it to Sancho Panzas or ASBOs.  As a serious wine compared to any other Sauvignon or so called "crisp dry white", I found it a little too citric and perhaps best suited to the tartest of lemon dresed shellfish, rather than as an aperitif.  However, if you are a donkey houghty type, wake up and smell the gooseberry.  You never know, you might like it!
At the time of writing it is still available from Laithwaites at £5.67, and as you can probably tell, I have never read any Cervantes.