On the way home from Banús, and on Sundays many restos are shut.  Our contorted journey this time, for some reason, comprised a bus to Marbella, a taxi to Fuengirola and a train to Malaga airport.  Planes trains and automobiles!  Good job we had the best part of a day to waste.
Apart from the travelling, our first waste of time was stopping at La Tasca de los Niños.  The only excitement drawn from that place resulted from a couple of Spanish piss-heads already warming up for the European Cup Final (Spain were to deservedly beat Germany 1-0).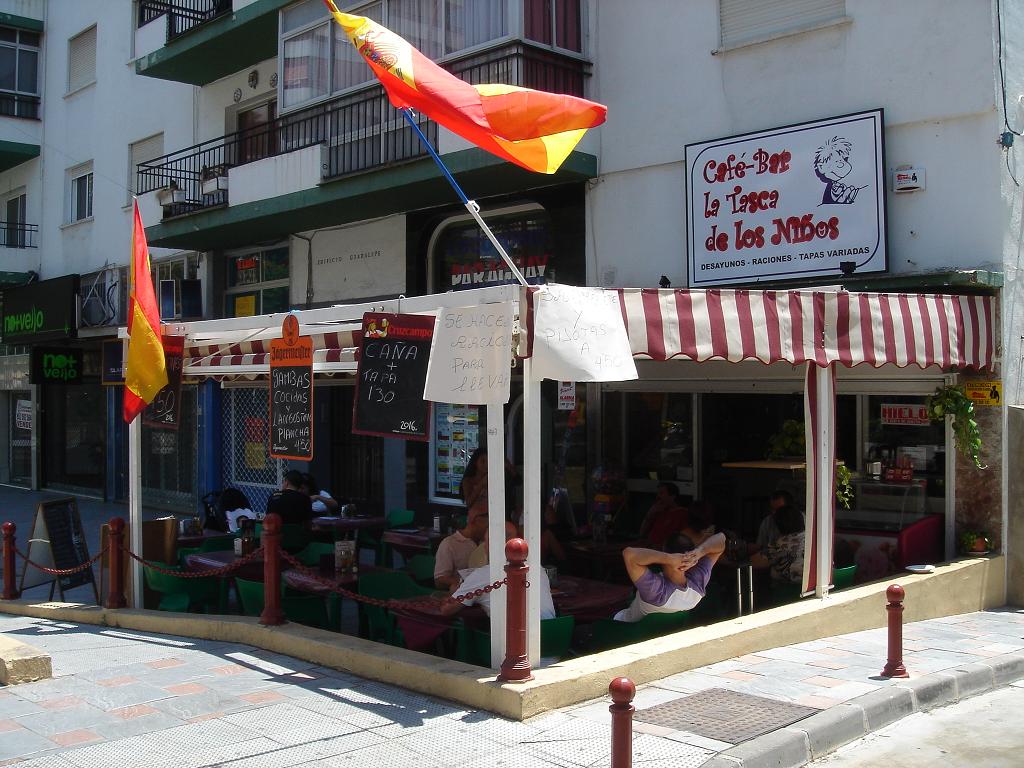 Fortunately tapas are served on small plates, so after the first two disappointments, we decamped to Cervecería Gambrinus right next door to the rail station.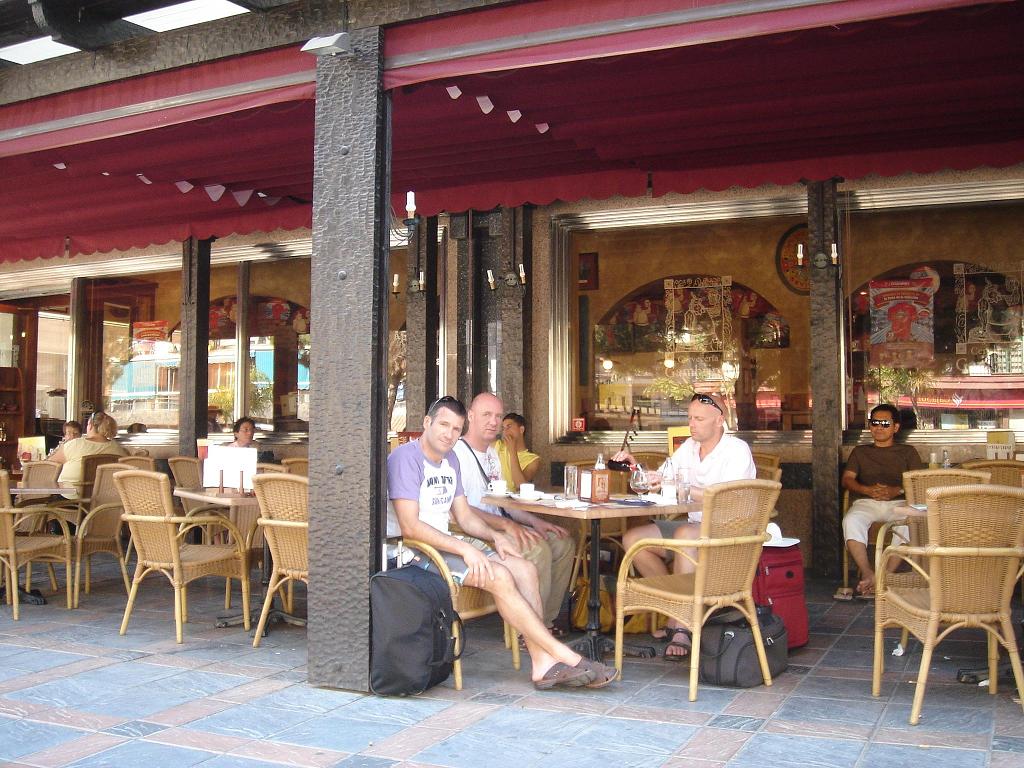 Here the food was in a different league.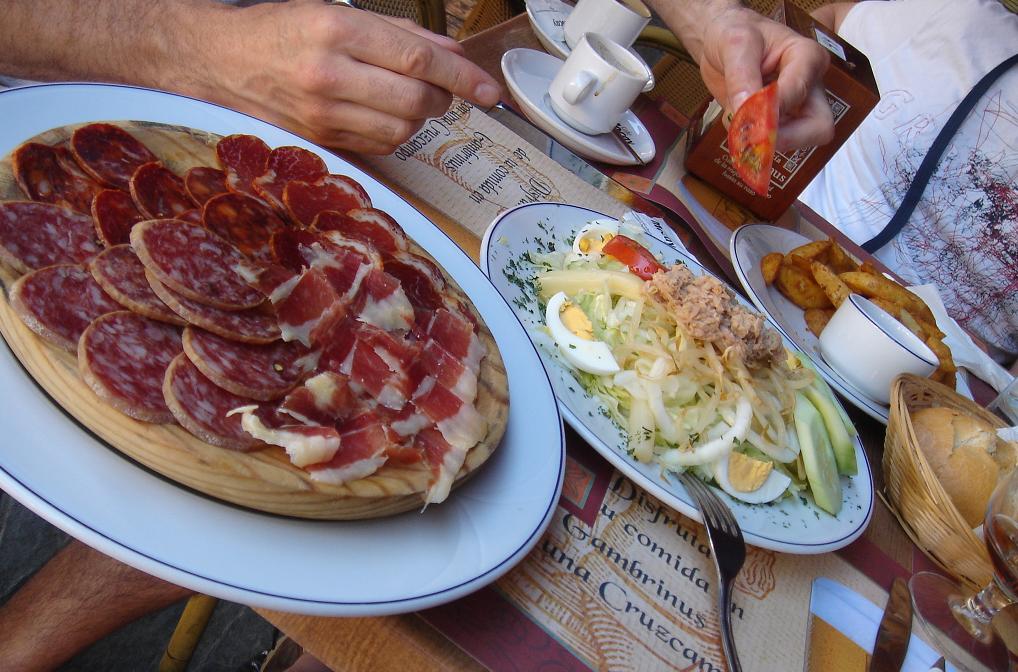 A very pleasant end to a proper wine fuelled holiday, although none was consumed today, hence the short post.
Cervecería Gambrinus, Paseo Marítimo Rey de España 76, 29640 Fuengirola, Spain
T: +34 952 462 214