Blimey!  I didn't mean to start World War III with my cast aside comment that Mark Hughes might not be the right manager for Man City.  Even though I regularly tell anyone who will listen that I never approved of his appointment in the first place, even I, the Bathsheba Everdene to Mr Hughes' Gabriel Oak, acknowledged that the least worst option was to give him more time to prove himself.  Instead the Man City hierarchy (and I smell the ruthlessly inept Garry Cook behind this one) make us look fools again, executing a manager change with the dexterity, care and good intentions of Fred West laying a new patio.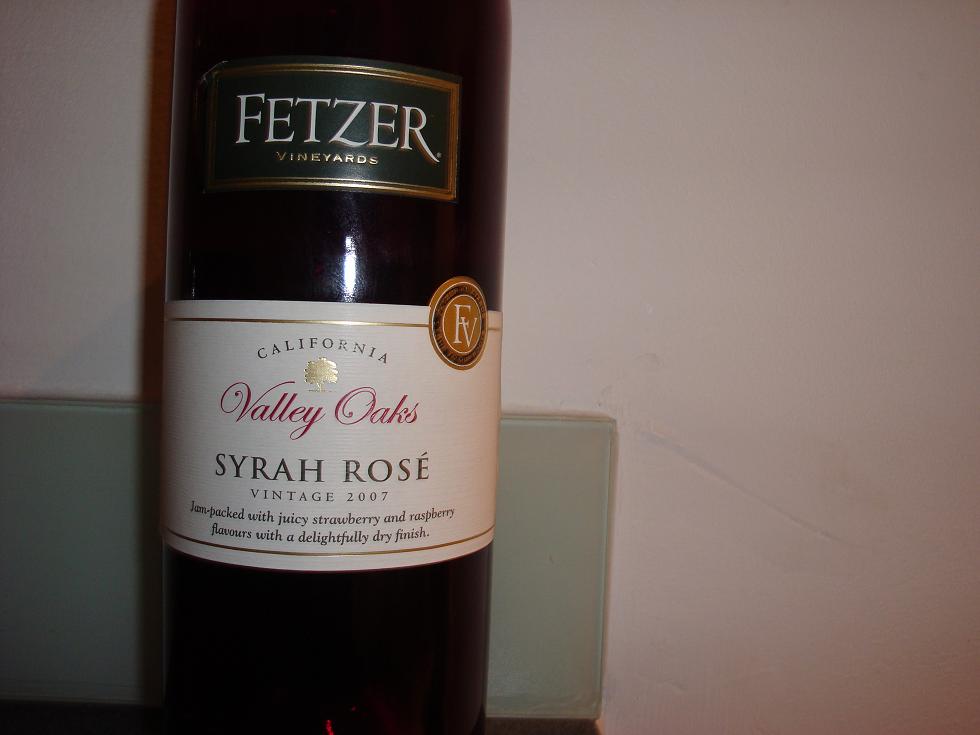 If Mark Hughes' time was up, why not sack him first, then start the search for a new manager?  Rumours have it that Mancini was held at bay for nearly three weeks until Hughes lost 3-0 away to Spurs before the board finally sanctioned the change.  That is hardly fair on either Hughes or Mancini.  It is also a sobering thought that the longest serving manager in the Premiership, old bacon face himself, lost 3-0 away to Fulham this weekend.
I've been trying to get a few California wines to impress me and this Fetzer was struggling as a rosé.  Then I closed my eyes and tried to think of it as a Beaujolais style light red.  Served lightly chilled (not blast frozen as if from a Chelsea wine bar) the fruitiness and slight bitterness went well with a spicy pizza.  Tart raspberries with the pips sticking between your gums, it is nowhere near as forboding as its dark looks threaten. Nonetheless, I think better with food than a pair of teeth.
I spent a part of my early life living near Casterbridge and like Bathsheba with the diligent Gabriel, I may grow to appreciate Mark Hughes' talents in the future.  I wish him well.  He has been poorly treated, almost as badly as Sven Göran "Francis Troy" Eriksson.
Should I now give my undying support to Roberto "William Boldwood" Mancini?  Or will he end up pleading insanity and doing some jug in an Abu Dhabi jail?
When you are a Man City fan you are never Far From The Madding Crowd.
Fetzer Valley Oaks Syrah Rosé 2007 is available from Waitrose at £6.64 per bottle.