A few days in Newquay, Cornwall had me looking and talking like a surfer dude in no time.  Fistral Beach is the centre of all (cool) surfing activity in England., So seeing as we were staying at the Headland Hotel next door, why not skip down to the beach and Fistral Blu, a trendy eatery, we thought.
It claims to be fine dining but falls a bit short of that.  In fact I was left unsure as to what exactly it was trying to achieve.  Do they want surfers fresh from the beach, or the rich and famous of Newquay to drive down to eat?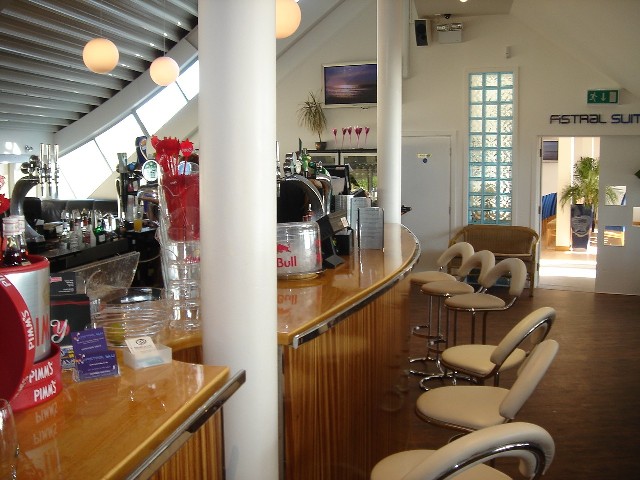 This confusion was partly evident in the wine list with one of the widest price ranges I have seen, but the staff had little knowledge of wine.  Dom Perignon 1999 looked cheap at £99 (the best retail price I found online was was £77.50).  Marques de Murrieta 2001 Reserva at £23.95 also looked good compared to a retail price of just under £13.  I ordered the Pouilly Fumé Les Logeres 2005 at £26.95 (struggled to find this retailing in the UK).  Flavours of grapefruit and cut grass.  I am a big fan of Loire Sauvignon Blancs and generally think they are fighting back well against strong competition from New Zealand.  This one was nice but not the best PF I've tasted.
The food at Blu was kind of, well, green (as in inexperienced chefs).  Their British take on the classic French dish, Moules à la marinière was interesting but way too thick and too rich (clotted cream perhaps?).  The local monkfish was extraordinarily good.  Glorious, visible, unadulterated, but sat on a bed of over complex linguine and creamed leeks.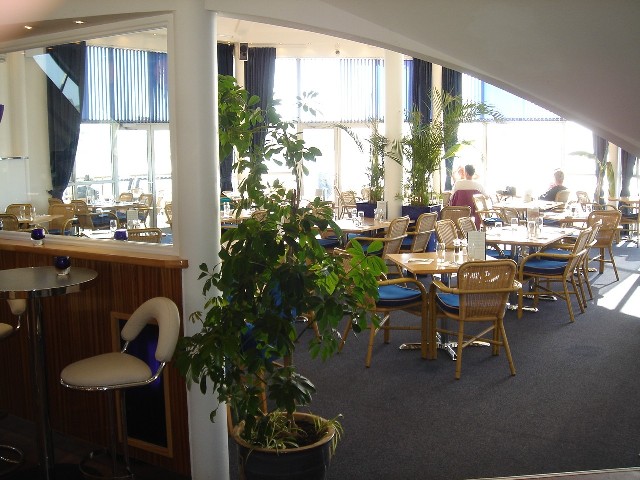 The window table looking out at the Atlantic waves crashing in at sunset was just awesome.  The atmosphere just got stuck between "cool" and "fine dining" (I would have preferred cool).  The food was sourced locally and the ingredients were all fresh and delicious.  My only complaint is that there was generally one too many ingredients in each dish.
Would I go again?  Definitely, but probably for a bistro style lunch rather than a fine dining evening meal.
Fistral Blu, Fistral Beach, Headland Road, Newquay, Cornwall TR7 1HY.  Tel: 01637 879444.  http://www.fistral-blu.co.uk