I have never been to the Ritz.  This maybe because I can't afford it, or it could equally be because, to enjoy the Ritz fayre, I would have to bypass The Wolseley, right next door at 160 Piccadilly.  This is something I have not yet achieved.
I discovered the Wolseley a couple of years ago as place to meet for morning or afternoon tea.  As cheap as Starbucks, but silver service.  Being English, I really appreciate the importance of tea being served properly.  It's as English as a day at the cricket which, coincidentally was why we were in London.  England vs India at the Oval.  England were being taught a lesson by the Indians which left them on 664 all out and me with little to do, but try for my most challenging panorama yet:
At tea it was already clear that, even though only on day two, India were going to romp it, so I went to look for Mike Gatting.  Found him at the npower stand and offered him a kiss which he gratefully accepted.  I think he was bored of watching England fielding too.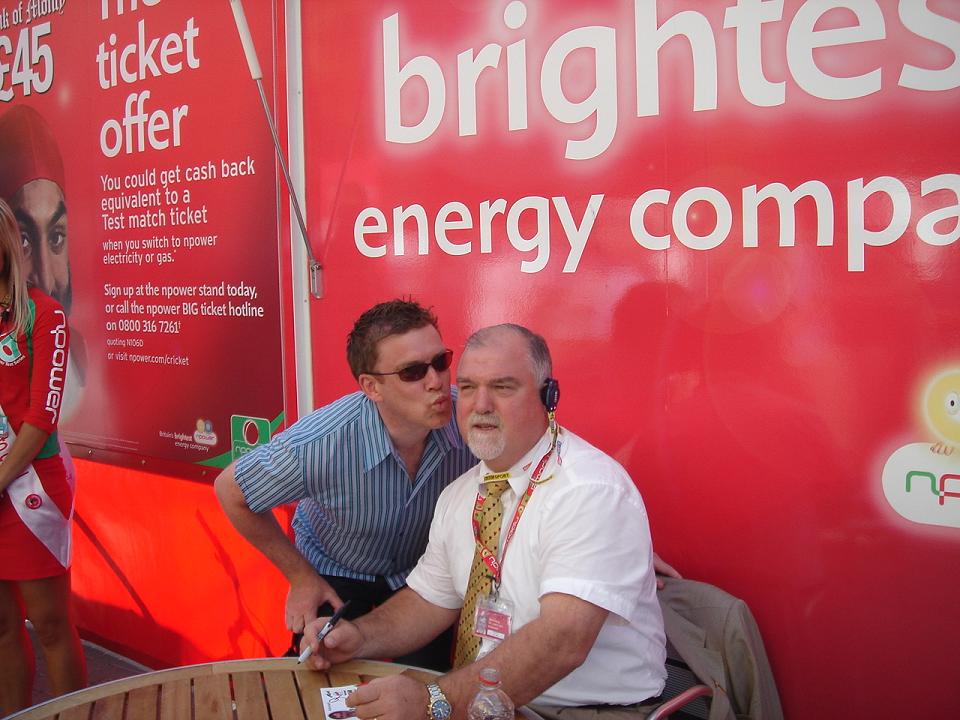 But you are not reading this for the cricket so let's get back to the Wolseley.  We went with Alan and Heidi, friends from Cobham and apparently the only people in that part of the world who don't play for Chelsea Football Club.  They might as well have done though, because we were allocated one of the best tables in the place, up the stairs and semi private, but with a view out over all the plebs (and believe me, plebs at the Wolseley are mostly celebs and high flying business people).
The men opened with Oysters (Fines de Claire, since they were out of Irish Rock) and the recommended accompaniment, Picpoul de Pinet 2006, Château de la Mirande, Languedoc at £17.25, about the cheapest thing you can drink with oysters.  So well done to our waitress for not trying to stiff us for the most expensive champagne in the house.  The wine was very dry but with fruity peachy notes a little like a bellini.  I found it at Corks of Cotham at £6.49 which makes the mark up pretty reasonable at just over a tenner.  I think any resto is entitled to mark up wine by ten quid a bottle.
A range of red meats for main course lead to a choice of Château Guimberteau 2000, Lalande de Pomerol.  At £37.50 it was not cheap.  No doubt selected by the sommelier for being a good food wine (I probably would have enjoyed it less if not accompanied by the Anjou pigeon).  Both the pigeon and the wine were deep red, dark, earthy and delicious.  There was some root vegetable, leather and minerals in the wine, but little fruit.  I found this one at Elixir Wines at £12.49.  This makes the mark up 200% which is just on the acceptable side of high.
So the Wolseley is almost perfect in my eyes.  The only suggestion I could make for improvement, is to change the stemware.  The wine and water glasses are identical which resulted in Heidi receiving an involuntary Picpoul spritzer when the waiter topped up our water.
And the Macchiato?  It tasted like it was made by an Italian, although most waiting staff had French or eastern European accents.  The photos?  The Wolseley are very sensitive about protecting their clientele's anonimity but Heidi managed to grab a discreet still on her phone, sent it to my mobile via MMS and I downloaded it to my PC via Bluetooth.  Highly technological but resulting in a poor quality image, sorry.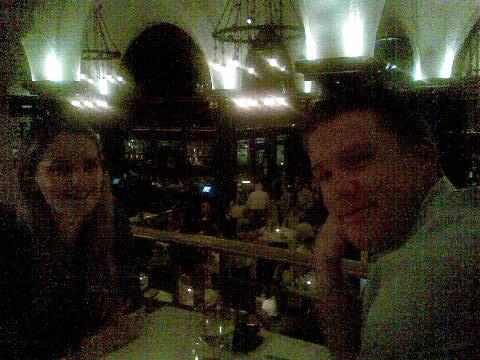 My second effort was taken with my own phone but, even though having made less Bluetooth transfers is still poor quality.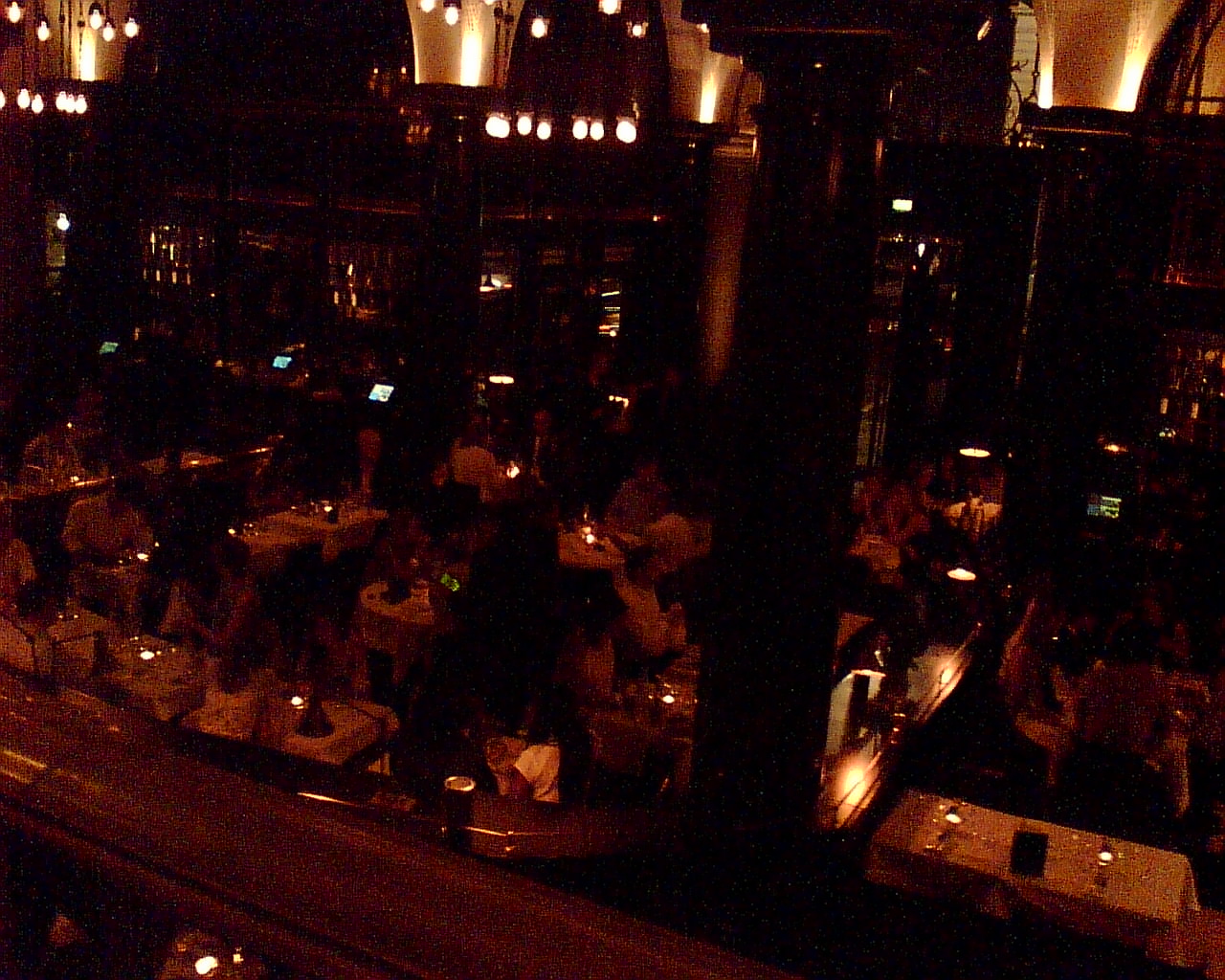 The Wolseley is without doubt my favourite restaurant in London at the moment.  Like the Ivy, you should go for good food, good service, reasonable prices and great atmosphere.  If you go only to star spot you will be disappointed.
The Wolseley, 160 Piccadilly, London W1J 9EB.  T:  020 7499 6996.  F:  020 7499 6888.  W:  www.thewolseley.com