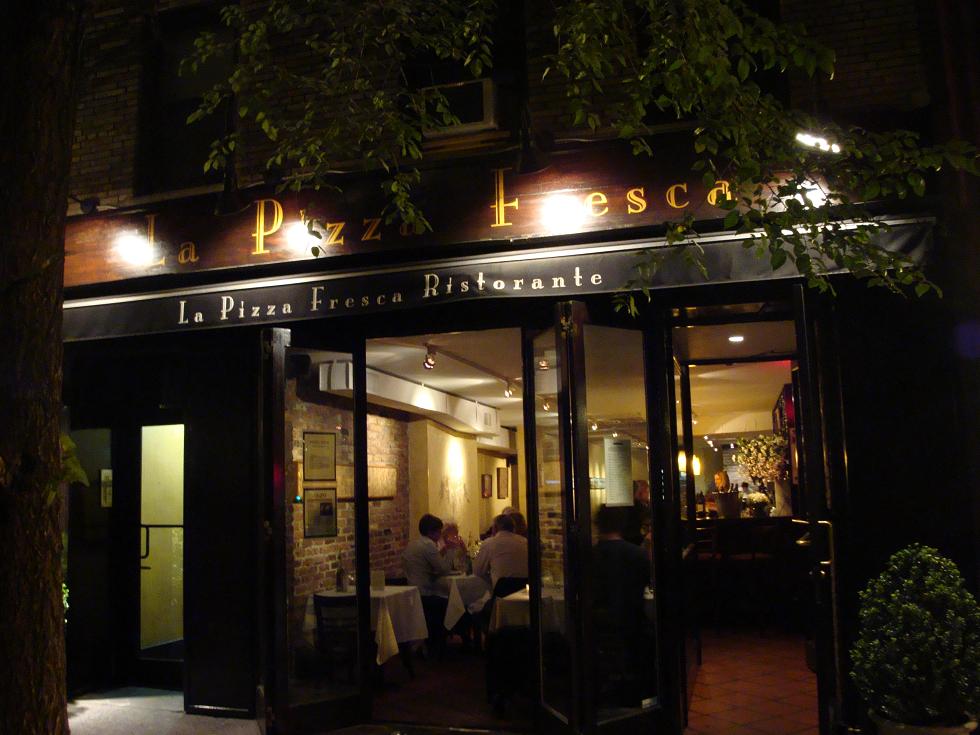 Browsing through the comprehensive wine list, I was delighted, and more than a little relieved, to find a section marked Under $75, full of interesting wines.  What is this New York obsession with pricing wine like its skyscraper condos – way out of the reach of the average man?
Cannonau 2007, Costera di Argiolas from Sardinia was my $38 verdict. Â I'm sure I once drank this at the Flying Pizza in Leeds, in the days of Adriano, when he used to import Sardinian wines through his "contacts" – say no more, and no mention of horses heads…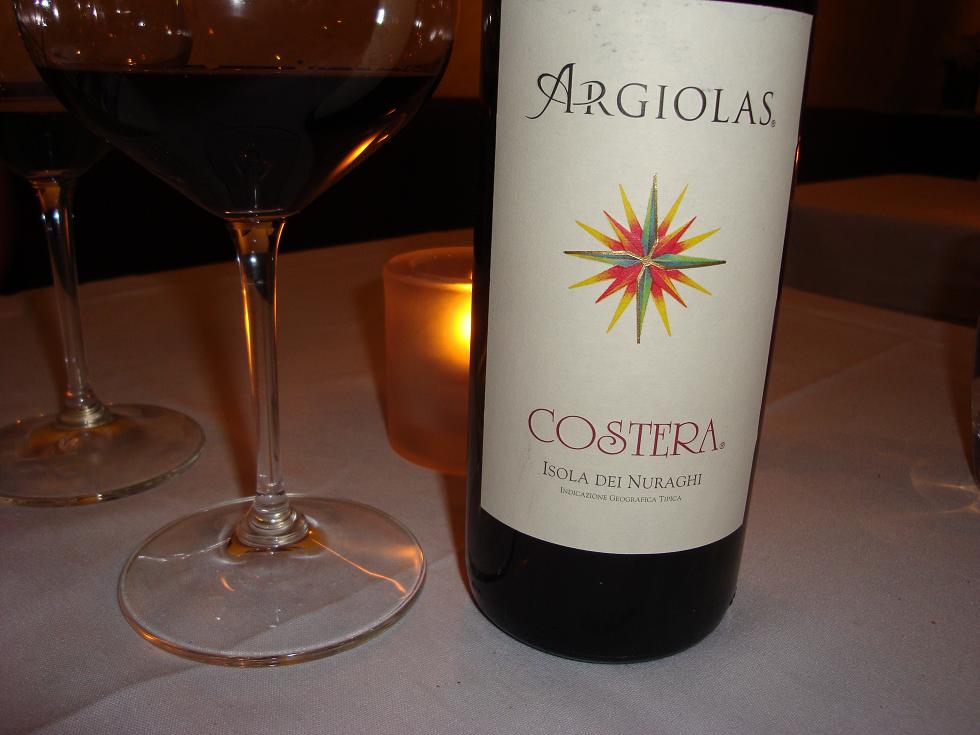 Aside from Godfathers and stuff, the wine was served in stupendous Riedel glasses and at the right temperature, or in fact a little cool if anything, and it's years since I've accused a restaurant of that.  Red and black fruits and earthy chicory, Argiolas is a rich and tempestuous wine, like Ivana Trump, and totally unlike her ex-husband's buildings, bland and utilitarian to match his personality and usually shiny gold to match what's left of his comb over.
Asparagus risotto joined asparagus soup on the specials of the day.  This noble shoot appears on many NY September menus but in my experience falls way short of the ecstasy afforded by its fresh, English, late Spring sibling.  As a risotto though, it was nice, albeit with enough Parmesan to stick Trump's hair back to his forlorn forehead.
Savoia Pizza with optionally offered Porcini mushrooms, presumably an early crop flown in from the foothills of the Italian Alps, was that uncommon New York occurrence, a sensible portion.  Slightly over salted but otherwise the best pizza base I have tasted outside Italy and served with the confidence of a pizza chef who can work mushrooms, buffalo mozzarella and prosciutto, without tomato, into a red wine friendly frenzy.
An Illy powered, and very Italian, macchiato topped off a highly decent meal.  There was no room left for desserts, and the $350 fine for honking sign I saw down the street was weighing on my mind, as was last night's unsuccessful late night experiment with NY Cheesecake.
La Pizza Fresca is a charming place for a late summer evening, with a cool breeze blowing in from quiet 20th Street, and that rarest of sights in NYC, a tree, providing a gentle canopy, a reminder of the real world outside this mad but madly addictive town.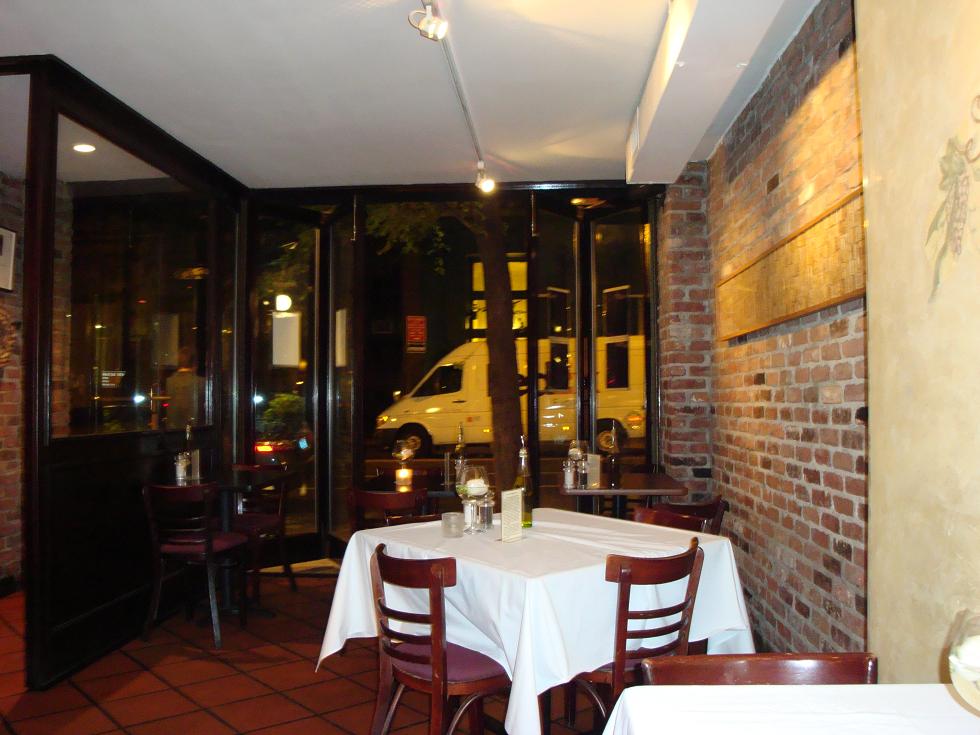 When you are sick of paying New York prices to eat good food, why not try paying Manchester (England) prices in midtown Manhattan.  The bill for two including a decent bottle of wine was $106.  Including service that equates to £76 at today's exchange rate.
We came to visit Gramercy Tavern but it was closed and, on reflection, this was probably good news.  I hope the Tavern is part of the empire of the man named after a fart.  I'd like to buy him some double sided sticky tape and a free visit to a sensible barber, but I guess affording it is not his problem.
La Pizza Fresca, Cucina e vini Italiani, 31 East 20th Street, New York, 10003
T: +1 212 598 0141
E:Â  lapizzafrescaristorante@gmail.com
W: www.lapizzafresca.com