Some gadgets are adorable and some are practical.  None are both.
My iPhone is adorable but lacks practicality on so many levels.  It is missing some very basic technical features like cut and paste.  I keep dropping it because it is too smooth to hold.  It always looks like it's been pawed by a jello wrestling dog that has just walked across a skid pan.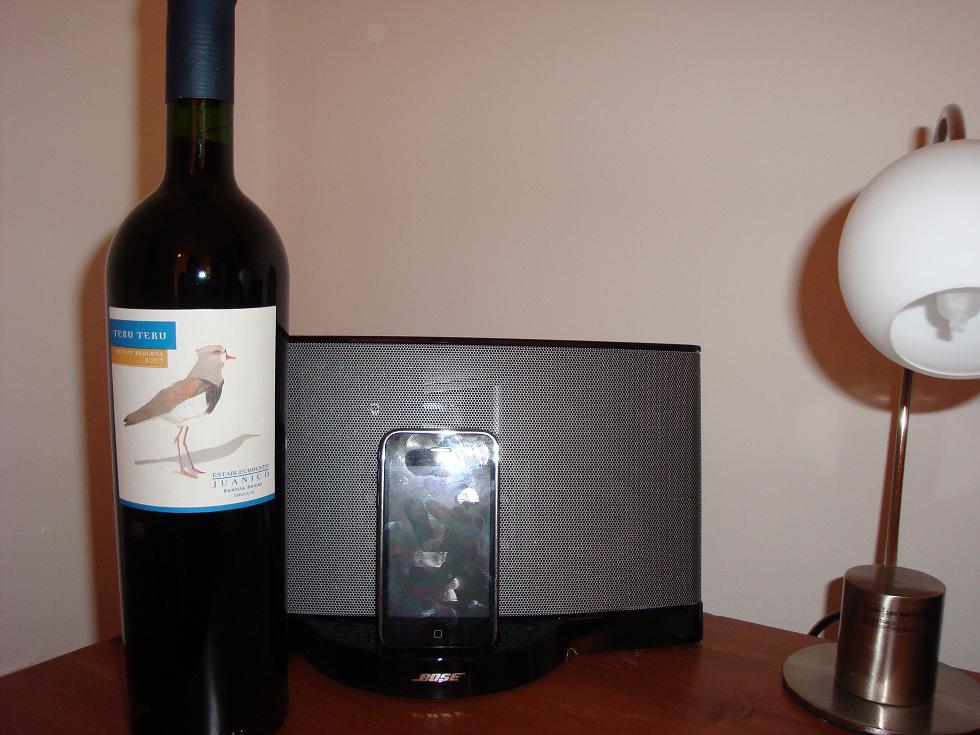 But the iPhone is ubiquitous and that means that add-on gadgets are easy to come by.  My latest is a Bosé docking station that allows me to play all my iTunes (other legal and illegal download sites are available I hear) and ripped CD music without having to switch on a PC.
Certain wines are far from ubiquitous and these are the ones I spend a good part my life looking for.  If it is unloved, I will try it.  If it is new, bring it on.  If it is unusual then it is a perfect match for my weird personality.  If it is unknown then maybe I can let a few people know about it (as long as it's good).
This Tannat meets the unusual and unloved tests.  Not exactly new but definitely unusual.  I paid £9.95 from the Wine Society although it has since risen in price to £12.50.  This is decent wonga so it better be good if it is going to meet the unknown (and deserving publicity) test!
The wine is dark and inky and smells of violets and wood.  The taste is slightly bitter and quite tannic.  A bit like chewing on a twig.  Whilst this is a bit odd at first, after a while intense dark fruit flavours emerge and it starts tasting a little like a Bordeaux blend.  It is aged for 8 months in oak.  Maybe this is a wine that will get better with more time in the bottle.  It is not too bad right now although you probably need to be a curious type like me to warrant making such an investment.